Oct. 13th -- See the finished gift revealed! Click Here!!!
Sept. 29th -- At last! The McDermott project mailed out today, and should arrive at its destination within the next 2-3 days. After allowing a bit of time to make sure its recipient has had a chance to check it out, I'll be posting a web page revealing this 7 part creation. Thanks again to everyone involved!!!
Sept. 15th -- An update on the McDermott birthday project: I still do not have one piece of the puzzle needed for construction. As soon as I have this in hand, I will be able to complete it all and send it out. At this point I expect it to wrap up by the end of the month. Check back for any further news. And, if you're a part of this, thanks again -- it really is shaping up to be a memorable and meaningful gift.

Yes, it's that time again!
Michael McDermott's birthday is August 24th -- which means the 7th Annual McDermott Birthday Celebration is now underway! And, if you're a fan, friend or otherwise a supporter of Michael's work it's hoped you'll choose to get involved.
Here's what I need from you to make this celebration happen:
1. A lyric from any Michael McDermott song (decorated any way you
wish [just please keep it SMALL]-- see the links below from prior
projects if you're new to all of this). What's more, this time around
you can share up to three (separate) decorated lyrics should you have
trouble choosing only one.
2. A birthday card for Michael (and/or small gift, if you wish)
(the extras below are optional but
appreciated if convenient to include)
3. While the above have been the only items requested in recent years,
this time around I will also make use of any and all "place-related"
memorabilia you care to share (or a clear photocopy/scan of such if
you prefer not to part with the original). For example, a table card,
napkin, menu or other such material from a venue where you may
have seen Michael perform -- or another remembrance from a"place"
significant to you as it pertains to Michael's work. Photos of or at
these "places" are also welcome and encouraged (in addition to or
instead of the other suggestions mentioned.)
4. A ticket stub (or two or three or more if you like) from a McDermott
show (again, copies are fine if you don't want to part with the
oiginal).
5. Mail the above to: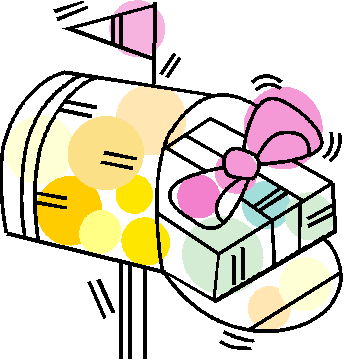 McD B'Day Celebration 7
c/o Mil Scott
52 Millbrook Road
Washington, NJ 07882
OR
(particularly useful for international participants)
E-mail your submission to mil@artistinsane.com
***ALL SUBMISSIONS MUST BE RECEIVED BY AUGUST 24th!!!***
(Michael will be in Europe for his actual birthday [Aug. 24th]
so the gift will be sent for arrival in early September when he returns.
Check back for a more exact shipping date as the time draws nearer.)
As you may have gathered from the above list, this year's gift will be a multi-faceted creation incorporating aspects of prior years' efforts into something wholly new. In other words, like "Paint Michael A Song", for this project participants can use any McDermott song lyric from his entire catalog. And, like "The Pauper Road", it will involve "place" very prominently -- including Michael's travels "Around The World". Naturally, the projects specific to individual albums ("Ashes to Ashes", "The Broken Record") will be represented by virtue of lyrics sure to be chosen from each of these. And, while I have a few additional details yet to work out myself, I expect both "The Album Jacket" and "The Birthday Bridge" will be recalled herein as well.
If you have any questions, feel free to e-mail me! mil@artistinsane.com
Thank you in advance for making this 7th Edition Pauper Project/Surprise the best one yet!!!
Mil