Before my latest "ratwear" purchases for Molly and the boys had arrived, I pondered how to adorn Maggie and Bridget for the upcoming Valentine's holiday. As you can see, an attempt to make one of Molly's dresses serve this purpose proved far from successful...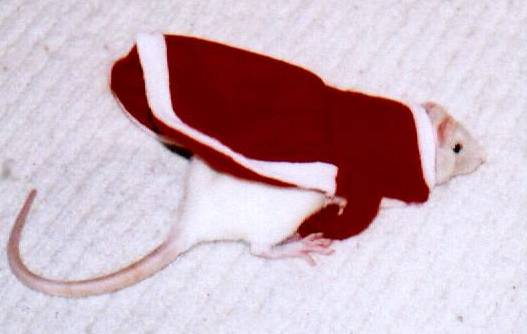 Thankfully, when the package did appear in my mailbox just days later, it included special gifts from Marna (the aforementioned "nut that dresses her rats in little outfits") for "the babies". Of course, I'm not sure Bridget was quite as happy as I at this discovery...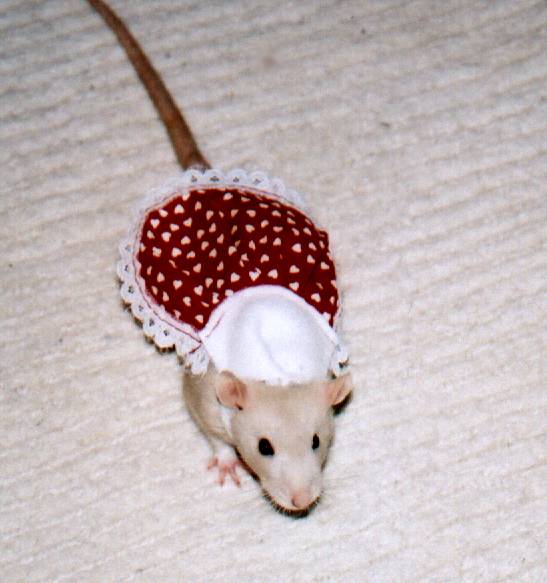 Although she graciously allowed one portrait while sitting relatively still, she then made it very clear the photo session was over by quickly darting off in search of a safe place to hide...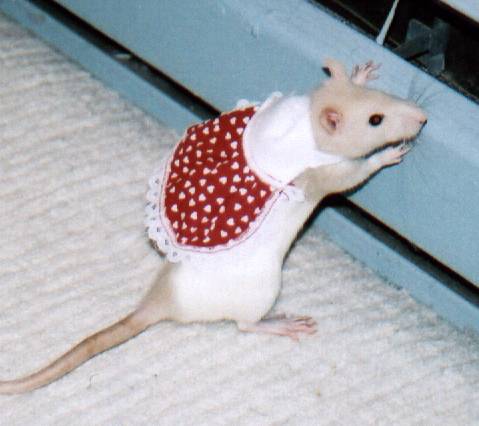 Maggie, by contrast, was quite unphased by the whole picture-taking process...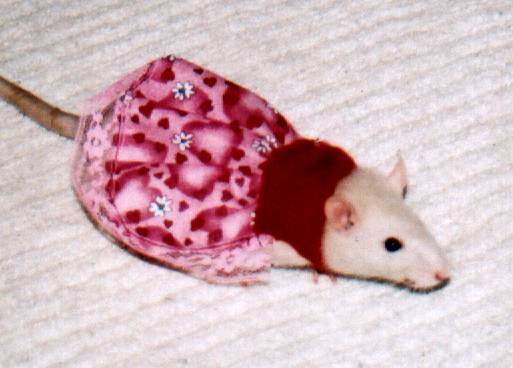 Of course, still bearing on her lip the marks of her first meeting with Noonan, I suppose this experience seemed indescribably pleasant by comparison!
Even so, both she and Bridget did feel a need to subsequently rest up -- in their comfy birthday suits...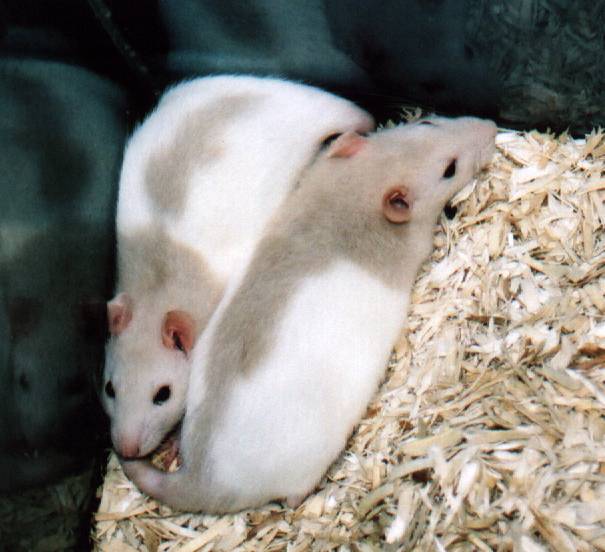 ...and their favorite infant snuggly (especially adapted to their purposes by cutting holes in the feet to create two tiny sleeping bags)...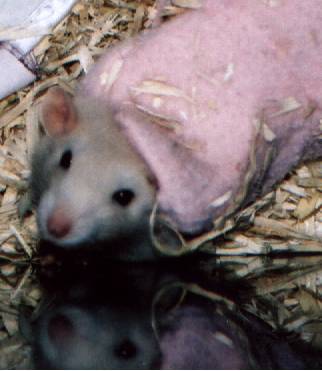 While Maggie and Bridget recovered from this intrusion, Flannery was busy showing off his own holiday coat...
...although his firmly planted feet would seem to indicate he might need some recovery time himself when this whole picture-taking thing was over...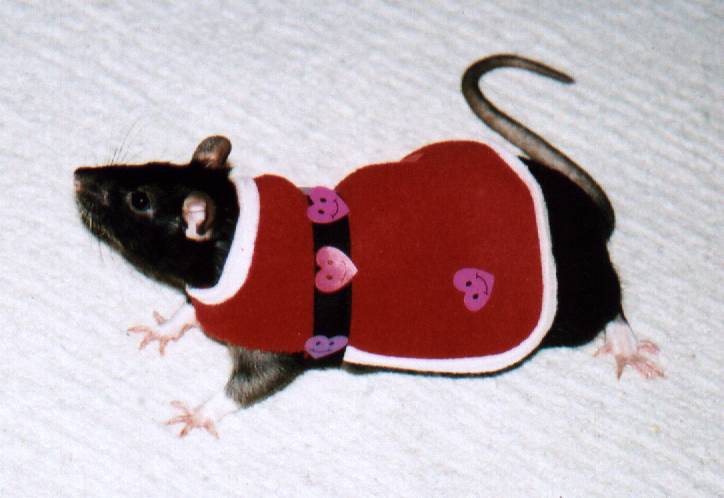 Not that Noonan seemed particularly pleased with modeling this less than masculine creation...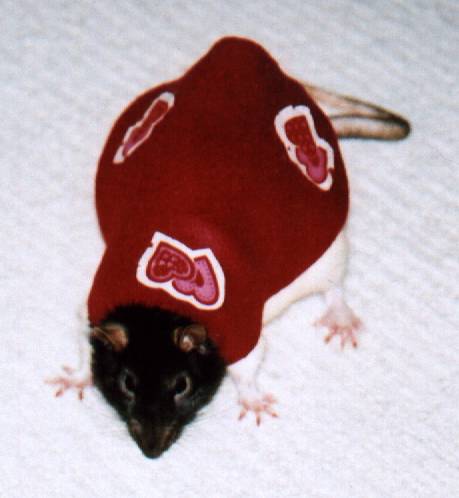 But, as always, his did his best to please his adoptive mom without complaint...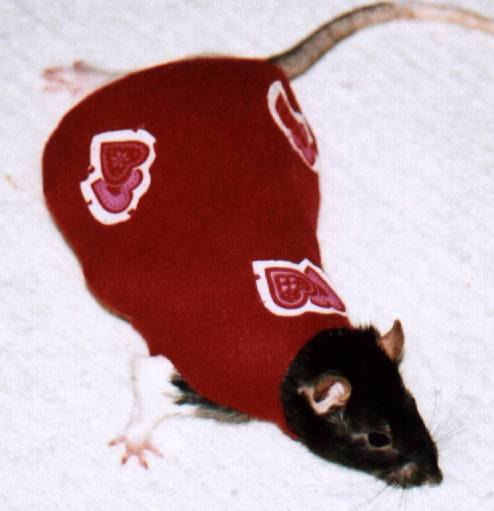 And, of course, he later enjoyed the reward of snuggling up beside her in his very favorite clothing of all...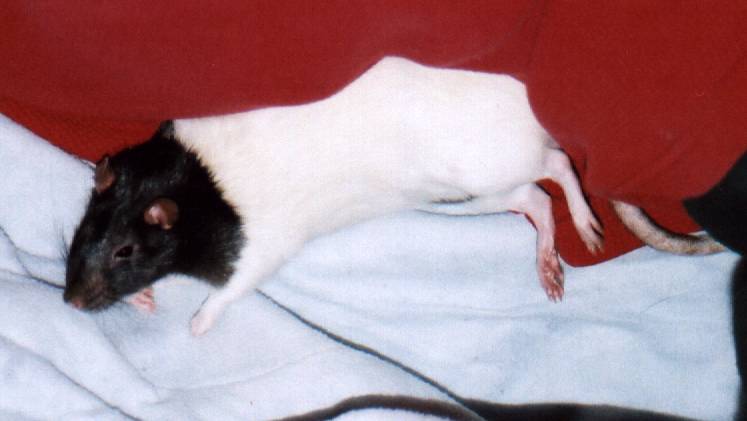 And, that brings us at last to the rat clan matriarch, in a gown that would make Scarlett O'Hara "pea green with envy"...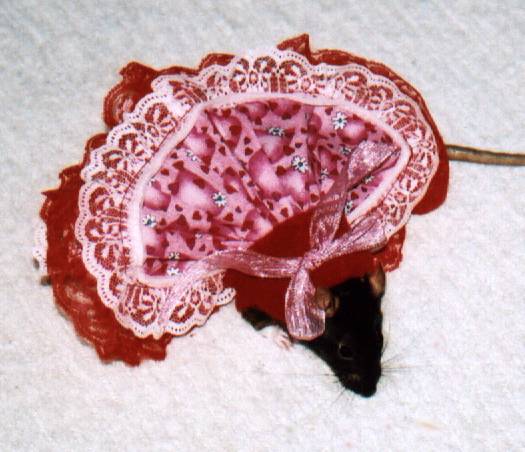 ...the lovely Molly...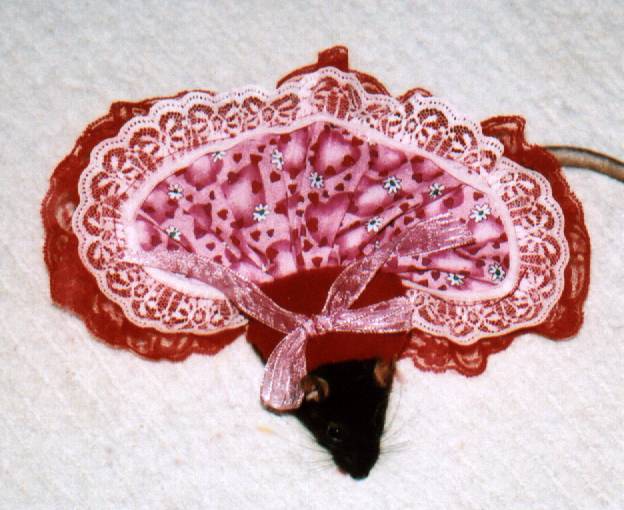 ...who, very fittingly, points out the "heart" of this whole page's intent...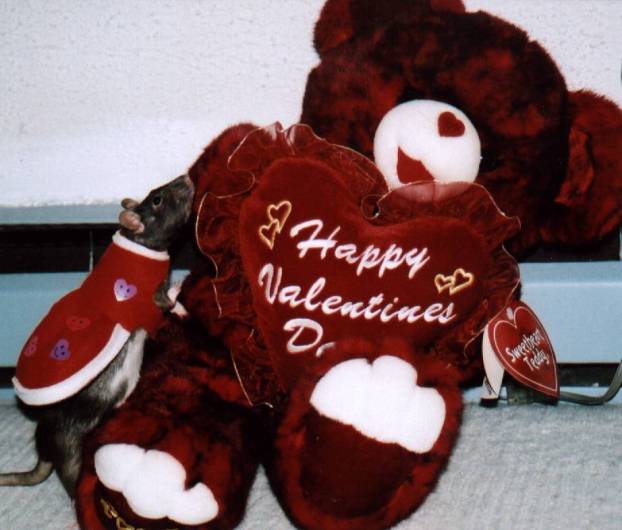 ...by helping me wish you a very...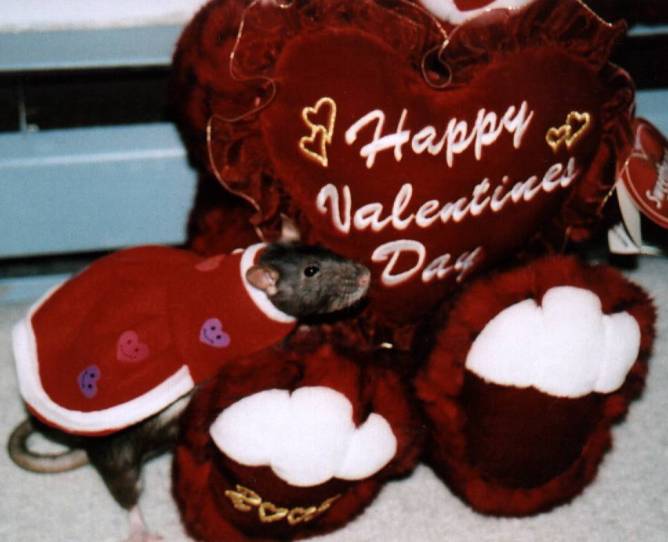 Check back next month for more Mil Mania and some added "Molly Madness"!
And, again, special thanks to Marna for her amazing rat fashion designs...undoubtedly a "crazy" woman after my own "heart"!
Happy Valentine's Day!!!