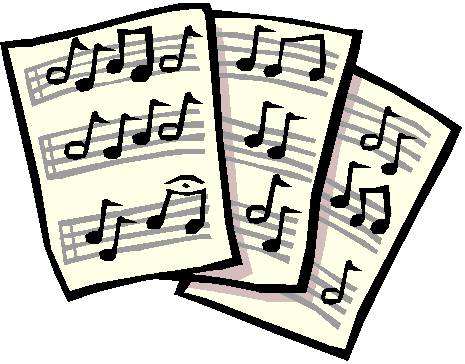 The following are a sampling of artists whose work I consider noteworthy, along with a few of the reasons why and selected links to sites where you may obtain more info about each.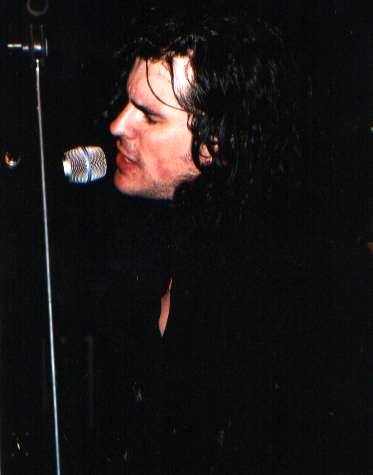 Michael McDermott
While visiting relatives in Great Barrington, MA in 1994, my husband and I purchased an album by an artist we'd never heard of for reasons we still can't fully explain.
After one listen, however, we were completely hooked and longed to hear more from this far too obscure talent. We counted it a great victory, therefore, when roughly two years later we came across a self-titled follow-up. Again, we marveled at the quality of the work, at the honesty and depth of the stirring lyrics, and wondered if the artist might still be working, as well as how many other people there were scattered across the country whose lives he had touched as positively as he had our own. While surfing the net in late 1999, I landed at a site which answered these questions in a most affirmative way. Since that time I have gone on to acquire his entire CD catalog and become a part of his fan family at the "Pauper's Sky" bulletin board (which can be located via a link on the official website). His latest album, Ashes, was released in early 2004. To learn more about it, check out his tour schedule and much more, visit michael-mcdermott.com. For a recent bio and links to additional McDermott info here on this site, click here.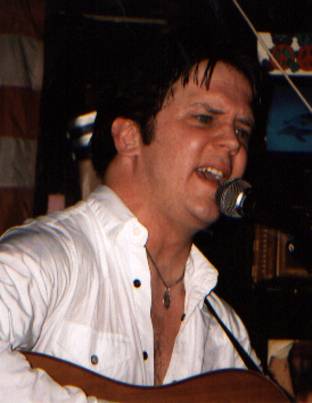 Brian Fitzpatrick
An artist who began his professional music career by touring the US and Europe in a series of successful hardcore bands, Brian abruptly left this scene to return to the more personal songs of introspection and character study he'd already been writing since age 11. Soon after, he began regularly playing live shows featuring this material, and subsequently started to record and release the same, along with newly penned work, under his self-owned Mandala Records. While this resulted in two early albums (Otherside and When I Bleed) that both enjoyed moderate local success, Brian remained dissatisfied with a frustrating inability to translate the sound of his live performances into a similarly high level of quality in the studio. For his most recent effort, he therefore teamed with producer Jerry Jones (best known for his work with The Fiendz), who studied Brian's music over several months by attending live shows, listening to rough tapes, and discussing at length what exactly it was Brian had been attempting to achieve. The result was Brian's third album, State of Grace, and its follow-up, Further Down The Line -- just released in Oct. 2004. Filled with intelligent, insightful lyrics wrapped in an eclectic array of musical styles that perfectly convey each song's unique perspective, this is a recording that truly captures the talent, the humanity and the spirit that are Brian Fitzpatrick. Check it out and see if you don't agree. brian-fitzpatrick.com. (You can also read Brian's bio and visit other pages relating to his work on this site by clicking here.)
Third Eye Blind
Again, here is a group whose work somehow escaped me as they rose to prominence in the eyes of the rest of the music-loving world. Of course, I became aware of their existence with the emergence of "Semi-Charmed Life", yet neither this single nor its two hit follow-ups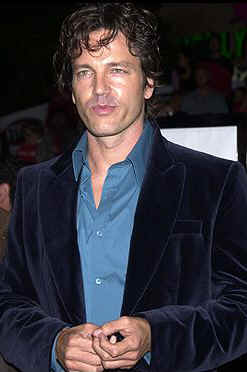 ever really managed to draw me in. While away on New Year's Eve 1999, however, I heard the album Blue for the first time -- and was surprised, quite frankly, that I thoroughly enjoyed it. A few weeks later I saw lead singer Stephan Jenkins as a performance judge on MTV's Ultimate Cover Band Challenge, an event at which he gave each act a perfect score of "10" -- a choice he justified by noting that "art shouldn't be competitive" and "there's beauty in the struggle to make music". As these words exactly echoed my own philosophies, I naturally became interested in learning more about 3eb's work. It was not until I purchased Blue's self-titled predecessor, however, that I completely capitulated and became a full-fledged fan. Not only did I immediately fall in love with the deceptively catchy sound, but by the time I reached the last three tracks, the work had also earned my respect by virtue of the complete vulnerability these songs in particular conveyed. I also related very closely with the determined frustration of "Graduate", and felt strongly that "The Background" could have as easily been written by the fictional rock star in my screenplay Taking the Fall as by Stephan Jenkins and 3eb. For more info -- indeed anything and everything you could possibly want to know about this group, go to Jen's StephanJenkins.com, the largest 3eb site on the web (and which features yet another Mil-penned bio).

Jeremy Dunham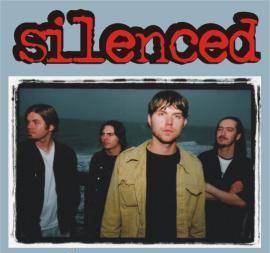 Here is an unbelievably talented, yet so far unsigned artist whose work definitely demands attention. Formerly a member of the bands Ransom and Stranded Planet (singer/songwriter/guitarist/producer), whose music reflected wide experimentation which combined influences as diverse as Pearl Jam and Nirvana, Rage Against the Machine, the Beastie Boys and Reggae-flavored rock. His latest efforts are as frontman/writer for the Myrtle Beach, SC band ironically titled Silenced, which blends these prior elements with the newer sounds of groups like Radiohead and Coldplay -- all of which adds up to a sound that is unmistakably all his own. You can listen to their work and learn more by visiting silencedonline.com.
The Wallflowers
Like most of the 4 million other people who purchased this Jakob Dylan led group's second album, I found the song "One Headlight" a force I somehow couldn't ignore -- not to mention a pulsing beat I couldn't get out of my head.
After listening to the entire work, however, there was much else I couldn't escape about it, including the haunting "Invisible City" and the wonderfully tender "Josephine".
With this positive impression firmly in mind, I quickly sought out the group's first effort, which I likewise thoroughly enjoyed. And I must confess that in the weeks following I hit the replay button on "Be Your Own Girl" -- a song refreshingly sensitive in attitude toward its female character -- at least a thousand times.
And, as if that weren't enough reason to recommend him, I also subsequently discovered that he's a fellow fan of Michael McDermott...which just goes to prove that in addition to making good music, this guy also has excellent taste! wallflowers.com

Russ Irwin

I saw a video by this artist on MTV back in 1991 and was so favorably impressed that I soon went out in search of his debut album -- which remains among the favorites in my collection. And, although in the years since that release, he has not enjoyed such a high profile as he did at that time, Russ Irwin remains a respected -- and busy -- musician, traveling with Aerosmith from 1997-1999 and with Sting's "Brand New Day" worldwide tour throughout 2000. For the latest news of his ongoing travels with Aerosmith, background info, etc. visit Can't Stop Lovin' You.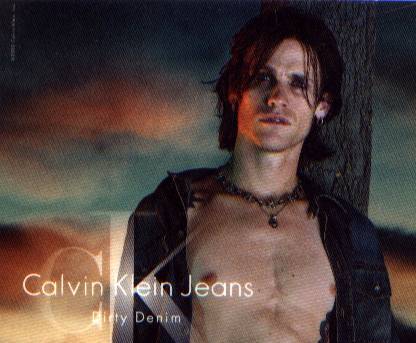 Buckcherry
Unfortunately, if you're familiar with this group (which actually disbanded a couple of years back), it's probably through their most famous -- and my least favorite -- song, "Lit Up". If you let their debut album play beyond this track, however, you might be amazed to find how together, even sensitive, some of the material really is. From the sobering wake-up call "Check Your Head" ("Jesse never thought that what she did would change my life...she just thought her life was a waste of time...") to the longing for restoration of a lost relationship in "For the Movies" ("You never were expendable, you always made me feel alive...and now we're in the middle of a transition in our lives..."), Joshua Todd betrays a depth the packaging of radio may have led you to overlook. If so, you might want to look again. And, should you ever get a chance to catch a re-run of their "Hard Rock Live" performance on VH-1, I think you'll be doubly glad you did. Buckcherry.net
A few other artists of note, more info regarding which may be added at a later date...

Bush amBush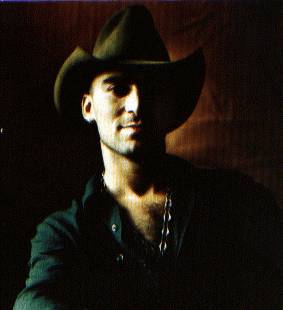 Live friends of Live.com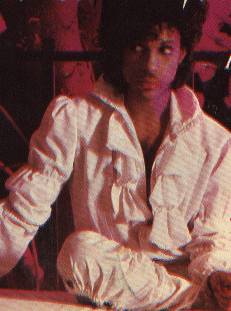 Prince
love4oneanother.com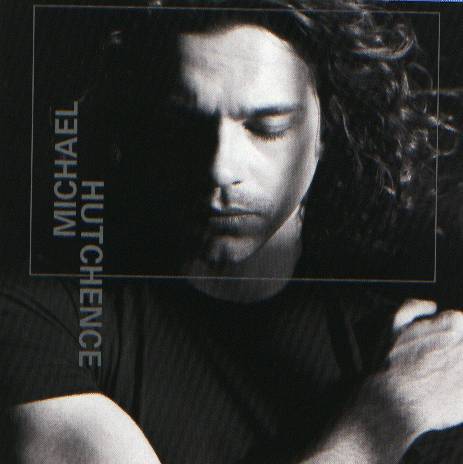 Michael Hutchence An Excess of INXS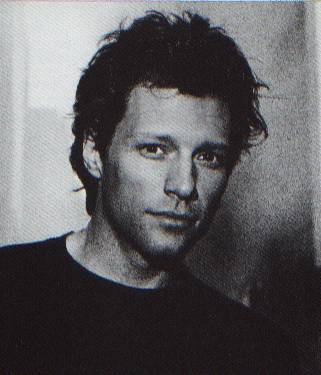 Bon Jovi Bon Jovi.com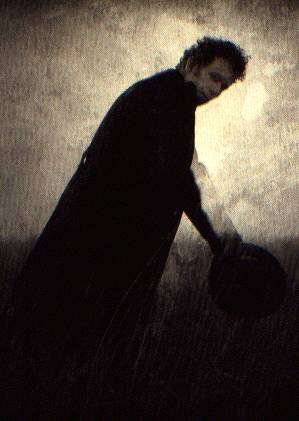 Tom Waits Tom Waits Digest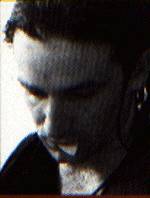 U2 U2.com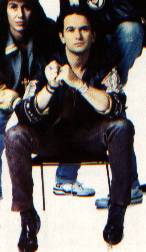 The Escape Club (no website info available)