Now that the deadline has passed and the project has been completed, click the link above to see the finished product.
As per the following e-mail announcement...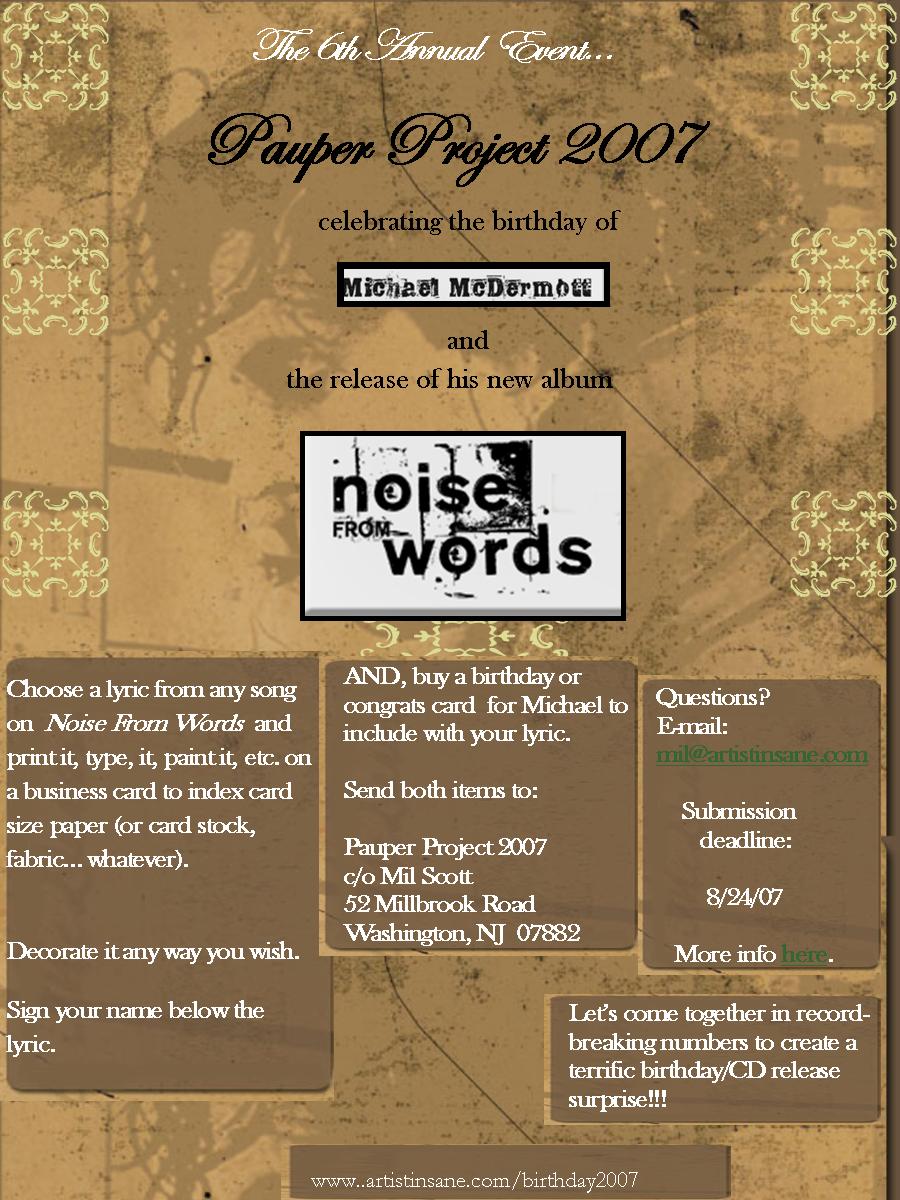 (click on the flyer for an enlarged view)
(scroll down if you need a few lyrics from the album to work with)
If you've been a part of these projects in the past, the above flyer tells all you need to know. If you're new to this kind of endeavor, however, you might want to take a look at the projects from past years to get a better idea what we're up to (all submission guidelines from prior years apply with the exception that the lyric this time around must come from Noise From Words)...
With that in mind, the deadline for submissions of your decorated lyric and birthday (or congrats) card is August 24. Don't miss it!!!
Again, that's a business card to index card size piece of paper (or card stock or fabric or pretty much whatever you like) with any line from Noise From Words. (Don't forget to sign your name below the lyric.) And, of course, a birthday card.
Send all submissions to:
Pauper Project 2007
c/o Mil Scott
52 Millbrook Road
Washington, NJ 07882
E-mail me with any questions anytime! mil@artistinsane.com
Together, let's make some serious "Noise" to celebrate Michael and his brand new work!!!
Thanks!
P.S. If you need a few lyrics from the album to work with, here they are for several of its tracks...