Though my work with music has largely been in writing lyrics, and penning bios for select indie artists, I do have one professional recording of my own, which you can listen to here…
Though not a huge fan of a capella music, to be honest (I would SO love for a piano and/or strings track to somehow be added), I didn't have access to musicians for accompaniment on the project, so used what I had (my voice).  In any case, I wrote the lyrics and music at the request of an adopted child and (unrelated) adoptive parent, respectively.
——————————–
On to the pros!  The following are bios I've been privileged to write for a few of my favorite musicians:
With rumbles of a new Brian Fitzpatrick album (to be released in 2018) growing louder, its predecessor (released in 2015), remains available both digitally on Amazon.com and iTunes, and in hard copy form via CD Baby, Amazon.com and various other music sellers.  As with all of his prior releases since 2002, I had the privilege of writing the one sheet/album description to accompany the disc.  And, if by chance you've still not heard it, it's a recording you don't want to miss!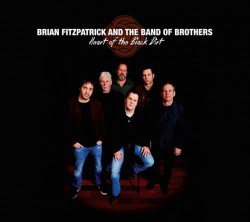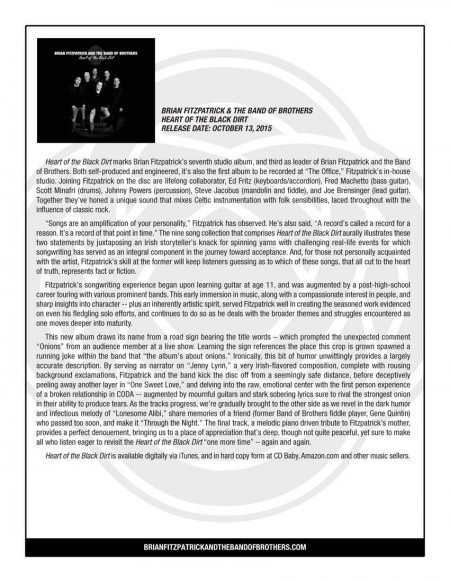 You can check out a track from the album here…
You can also check out the bio posted 
here
for Brian's previous album,
Worse for Wear.
————–
In addition, the prior incarnation of artistinsane.com featured a host of show recaps and additional material about Brian, as well as the artists listed below.
Michael McDermott is also planning a 2018 new release, which follows the critically acclaimed Willow Springs.  Here's a  bio I wrote for Michael in connection with another album, entitled  Hit Me Back (released in 2012).
 Click here for pages from the prior version of artistinsane.com, including McD setlists
from 2000 through 2009, an extensive press archive and my reviews from more
than three dozen live shows (including commentary and photos)
————–
I was asked to write this bio for the largest American fan site of the band.  It was later added to the primary U.K. site as well.