One battle is over
Another's begun;
Each night a new fight
'Til the war has been won.
On a stage where one stood
Only moments before,
The conflict has widened
To now include four.
Their instruments wielded
In this war of art,
Together they ban
As each man plays his part.
Minefields abound
In this uncharted land;
Still, they race to wrest hearts
From confusion's quicksand.
A band well rehearsed
Forms this tight brotherhood
Who believe in themselves
As all great forces should.
They look not unlike
Others who've walked this ground,
Yet they march to the drum
Of their very own sound.
And as leadership proves
In all armies a key,
So the general here
Faces no mutiny.
The blueprint he's forged's
Ably executed
With improvisation
That won't be refuted.
For this battle plan
With exactitude drawn
Is only real life
Strictly modeled upon.
And just as in life
All predictions are vain,
So, too, these soldiers face
Sudden outbursts of rain.
Still at last they emerge
To the right of harm's way,
And it's sure they'll return
To fight another day.

Mil
*************
That said, here's a tale
Of those on the front line
Who keep risking themselves
For art's sake, yours, and mine...


Brian Fitzpatrick
The Whiskey Bar
Hoboken, NJ
2-26-03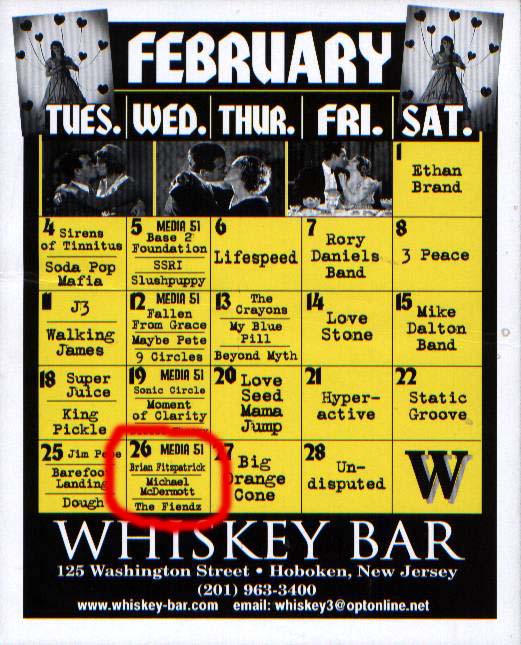 Brian and the boys quickly got the attention of the crowd with an instantly appealing song that debuted only late last year, "Shoot The Moon"...
"Shoot the moon, the man had spoken,
Sing the tune that's stayed unsung..."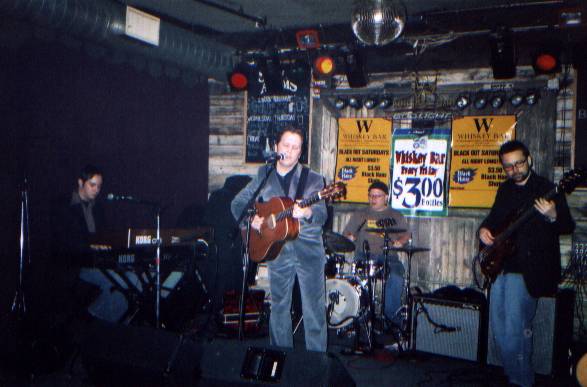 ...which was followed by an older but no less appealing tune, "Cross That Line"...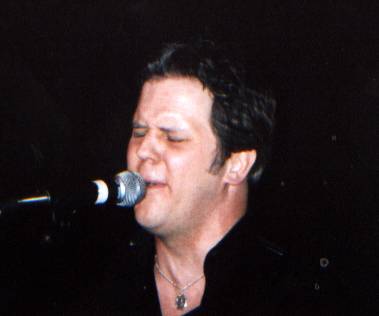 "I know that you're
the hurting kind,
But I ain't left you
yet...
But one of these
days..."
Brian then took a moment to thank The Fiendz and Michael McDermott for sharing the bill with him on this occasion, before adding, "Somebody gave me a disc the other night. I haven't heard anything that bad since my first album!" Given the sample of the material from Brian's first album that followed this statement, however, I can only conclude that the disc he'd been given was in fact, very, very good. In any case, the sample I'm referring to is a song I've mentioned many times as truly one of my faves, "I Can't Be Your Savior"...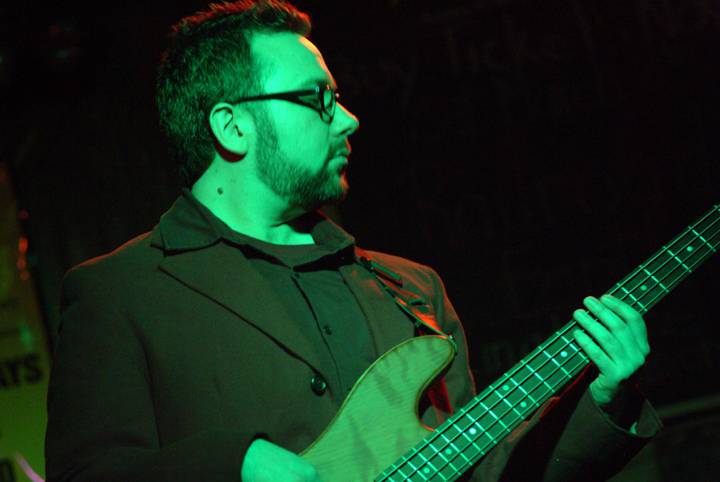 "I ain't too good
with words,
you know...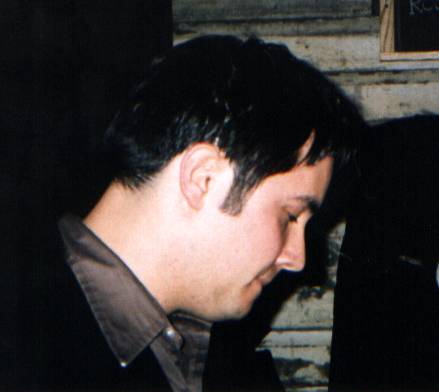 They tend to
get caught
in my mouth,

So please
don't mind...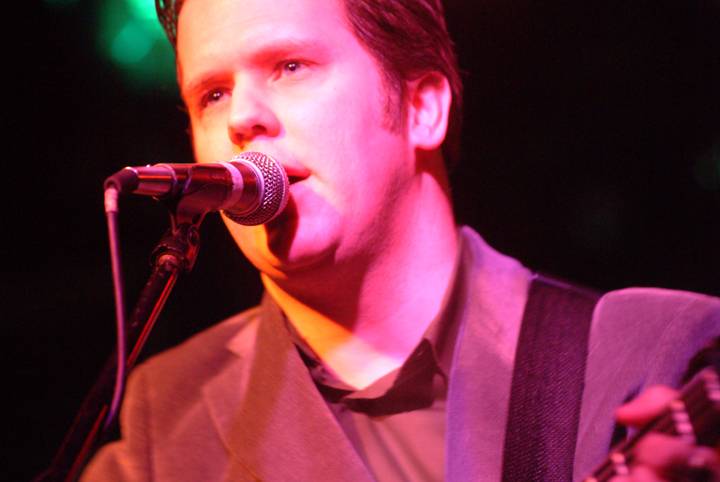 I know that
you can't
stay here;
Yeah, it
don't seem
right...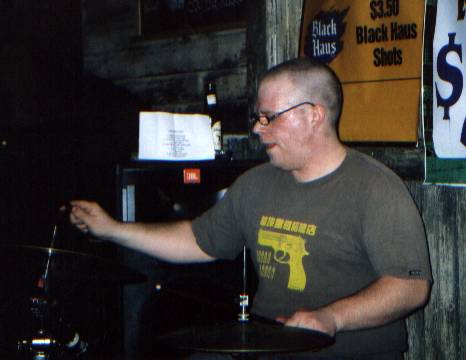 But I don't
have the
might to
change it..."
Next came that always welcome cover, "Kung Fu Videos"...and as the songwriter whose original that tune happens to be (Michael McDermott) was present, Brian called him to the stage to join the band in playing it...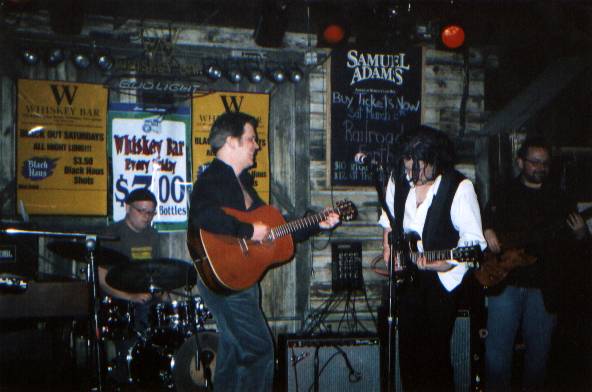 The result was an energetic...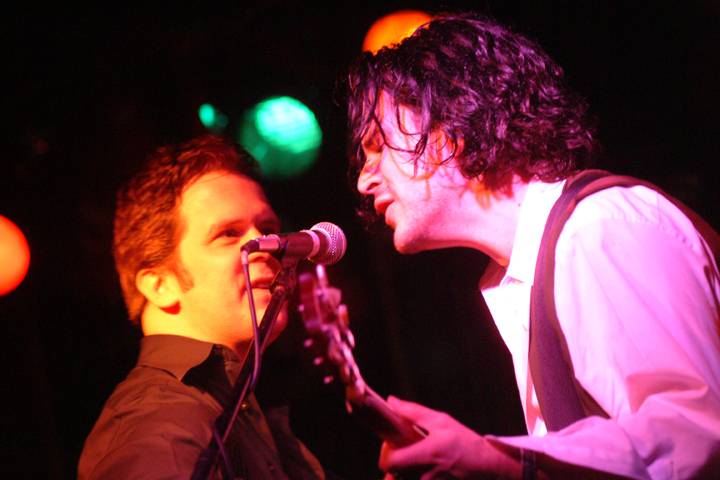 ...at times... uh, should I say, intimate(?!?)...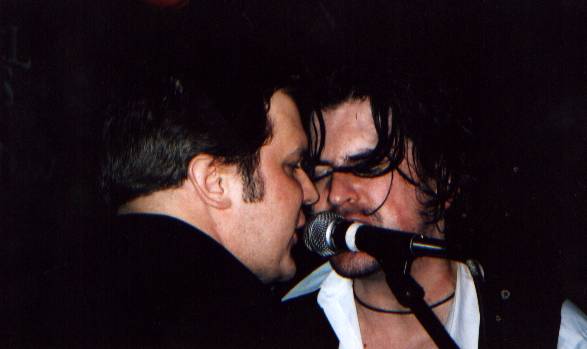 ...and, just plain overall fantastic performance...
"I'll rub your back, babe, and I'll rub your feet,
Run my hands through your hair, kiss your cheek..."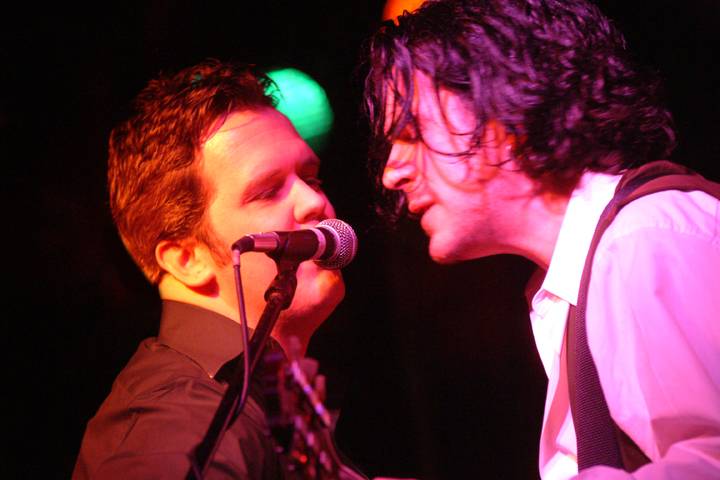 This was followed by yet another fantastic performance, of course, as the Fitzpatrick originals resumed, with the less than a year old, yet already classic, "Further Down The Line"...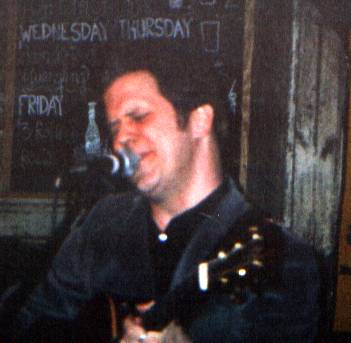 "I was halfway up
my jaunty hill;
I was reeling
from the climb..."
...and the ethereal (and still newer) future classic, "Valhalla"...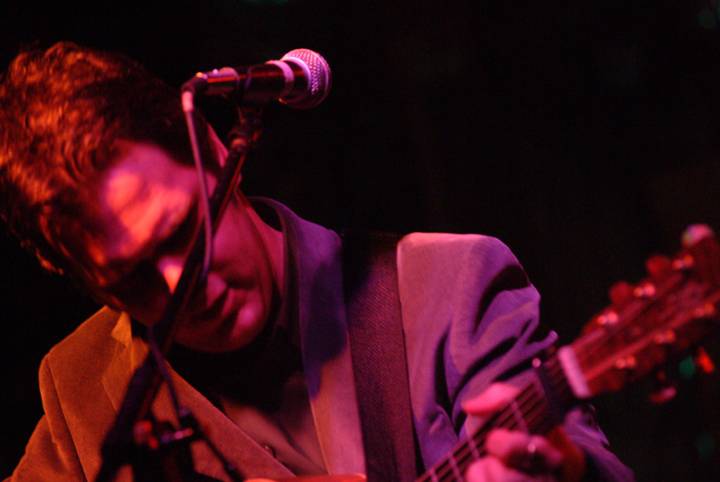 "I saw
you down
in the
Ironbound...
Baby, how
you said my
name and
how I
lied..."
Returning to a more upbeat theme, the band next embarked upon their "Irish jig", "Sweet Maria"...
"Oh, sweet Maria,
she knows
how I need her...
She knows what
she's doing
to me..."
...and their tribute to a friend and former owner of the band's "home" club, The Underpass..."Thinking"...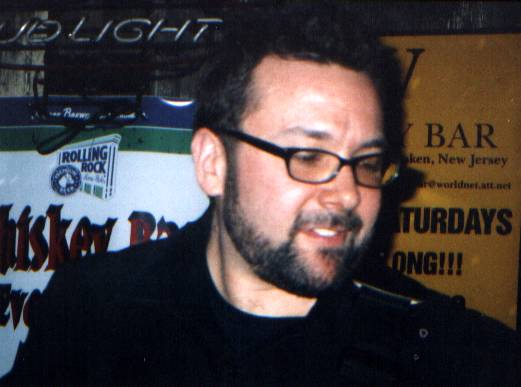 "I found
myself
Wondering
what went
wrong...
As the set began to wind down, at last came the very newest of Brian's creations, a truly great rocking tune called "Madonna In Rags"...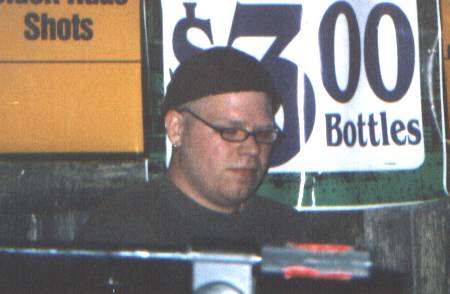 "She walks
like a gypsy,
Talks like
a queen..."

...and what's become a tradition to close out nearly every Brian Fitzpatrick show, "North Woods"...
"I want to thank you for your time,
The understanding meant so much to me..."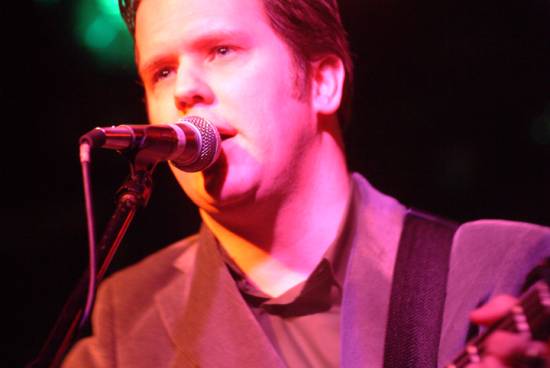 Actually, I think those lines could have as easily been spoken by the audience as sung by Brian, since surely all present were grateful for the music, and the understanding expressed therein, that he and his band had shared with us this night.
And, with that in mind, I'd like to officially add my own...
...thanks much, as always, to Bri and band!
And, of course...
See you next time!