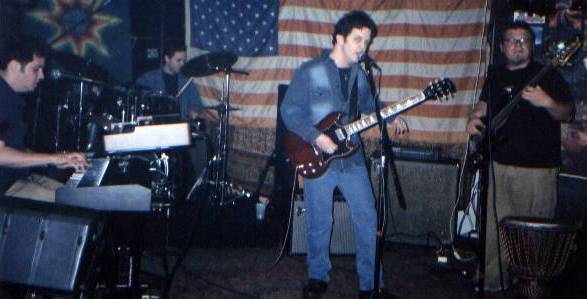 While all of the shows reviewed, re-lived, etc. on artistinsane.com represent celebrations in some form...primarily celebrations of art itself and genuine exhibitions of this truly dynamic word defined in the context of musical performance, this particular evening was also a celebration of a different kind, as Brian Fitzpatrick's birthday was ushered in at midnight, near the conclusion of his band's performance. It seems only natural, therefore, that the celebratory spirit was definitely in high gear on this occasion...that the energy level of Brian's bandmates (Art, Rich, and Ed), Brian's friends in attendance, and Brian himself were at an elevated pitch. And indeed, as genuine art is always an expression of the artist, so this night's positive -- even raucous -- spirit spilled over into a fast-paced set filled with loud, insistent drums, blistering guitars, and feverishly intense vocals. And yet, when all was said (sung, played) and done, the feeling of unity and peace with which everyone was left still made the title of Brian's latest album seem as appropriate as it might while listening to it (and many of the same songs this set contained) in the quietest of settings. For even though this night may have taken Brian's listeners, and his music, to a new and different territory, clearly all somehow remained in, or perhaps finally returned to, an easily recognizable -- even beautiful -- "State of Grace".
Elmwood Park, NJ
5/3/02

The night began gently, with the ballad "Caroline" (from the 2000 album, When I Bleed) before taken on a darker edge with the threatening "Cross That Line", which Brian slightly changed up with an artful, and most unexpected, high note on the last verse...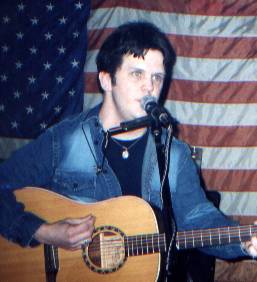 "Close the gate, I've placed my bet;

I'll be the one that you can never
forget
On that lonely landscape of regret
Where you reside..."
From here, the band moved into one of my very favorite of Brian's songs (from his debut album, Other Side)..."I Can't Be Your Savior", which before beginning he said "goes out to my friend, Emily"...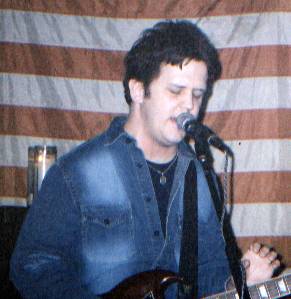 "Home's a place where you can
stay...
If I can't stay there, too, I got
no home...
I'll go on pretending I don't feel,
But I know it's real...
I know it's real tonight."
After this, the band embarked on two great songs from the new album, State of Grace..."Thinking"...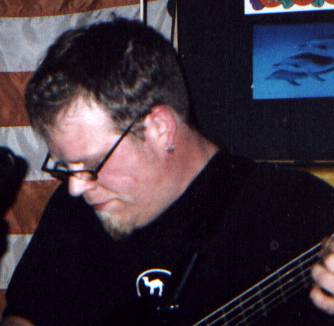 "Tonight I'm sinkin',
drinkin' again...
Feelin' so stupid... with
these thoughts inside
my head...
I found myself thinkin'...
I found myself thinkin...
Thinkin' of you."
..and "Stars End", which Brian dedicated to his girlfriend, Melissa...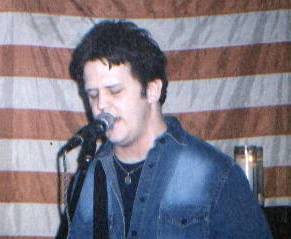 "I'm still believing
In the sparkle in your eye;
My heaven's in your
smile..."
...before again returning to older material briefly in the form of "The Greeting", "a road song written in the back of a van in South Dakota"...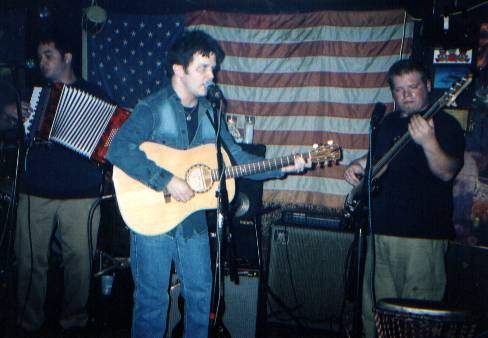 and "Sweet Maria" yet another selection from State of Grace. After this Brian and the band shared a brand new song -- the darkly questioning, "Further Down The Line"...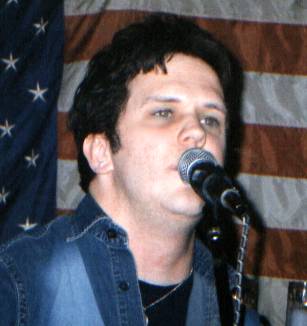 "Swallowing all those
bitter pills
Can get you feelin' so
sick inside..."
Next came "Starlight", an interesting work from Other Side that mixes passages of lilting melody and harsh guitars to somehow (quite successfully) add up to a uniquely cohesive whole...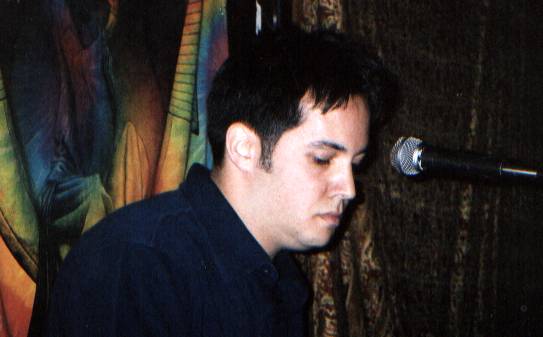 ... and the always enjoyable "Incidental" (also from State Of Grace), a rather humorous song that was written for Brian's father. And, as the set began to wind down, the band launched into the excellent "North Woods"...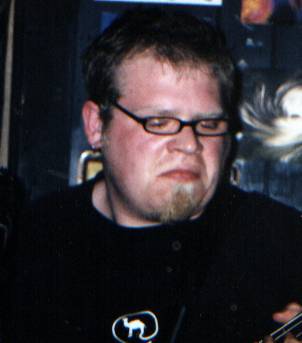 "If your dreams fall south
Of where you'd hope to be
And you could use a helping
hand, my friend
Well, a friend I am
And forever will be...
In the north woods
Is where you'll find me."
...before concluding with a tune about God...the "Jah Jah Song"...to which Art lent his truly amazing percussion talents...
"See, through tired eyes
and desperate tears...
All time for fear has
disappeared...
Jah make everything
all right."
Needless to say, after such an exhilarating set, no one was willing to let Brian and the boys leave the stage any too quickly, and an encore was soon decided upon. Joined by fellow singer/songwriter, Paul Brubaker (whom you may recall as the opener at Brian's CD release show at this venue in March), the band performed a scalding rendition of Neil Young's "Powder Finger". A moving work Brian has described as "a song about a young American Indian left alone to defend his homefront from the incoming white man", it's also a song he once used to compete in a high school talent competition (and lest you might be wondering... yes, of course he won!)...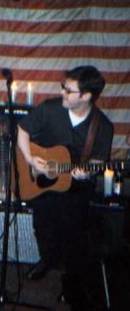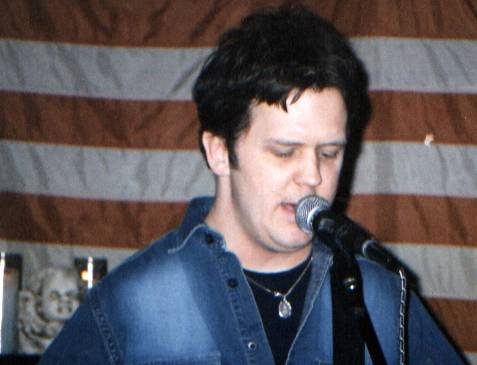 "Shelter me from the
powder and the
finger...
Cover me with the
thought that pulled
the trigger...

Think of me as one you'd never figure was gonna fade away so
young, with so much left undone...
Remember me to my love...I know I'll miss her."
And on that deceptively sober note (based on the upbeat implications of the song's strongly driving rhythm) the show at last ended, with surely all who had attended glad to have not missed this special night of celebration and reflection. With that in mind I can only recommend that you not miss the opportunity to catch one of Brian's shows at your first chance. To find out more or check out Brian's performance schedule, please visit Brian-Fitzpatrick.com today!
Thanks, Bri and band, for another amazing show!
See you next time!