Brian Fitzpatrick
at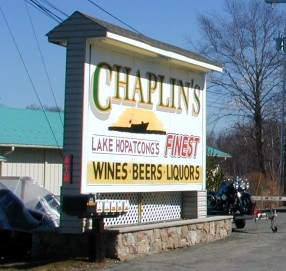 12-8-07
As the sign says, the "Finest" was indeed in evidence on this night -- the finest music, that is. It was also just fine with those of us who'd come from far and wide to see him that while tuning up Brian announced he'd be playing "every song I've ever written"! Well, not quite, but the evening did include two wonderfully full sets, making for a fantastic crash course in the Fitzpatrick catalog.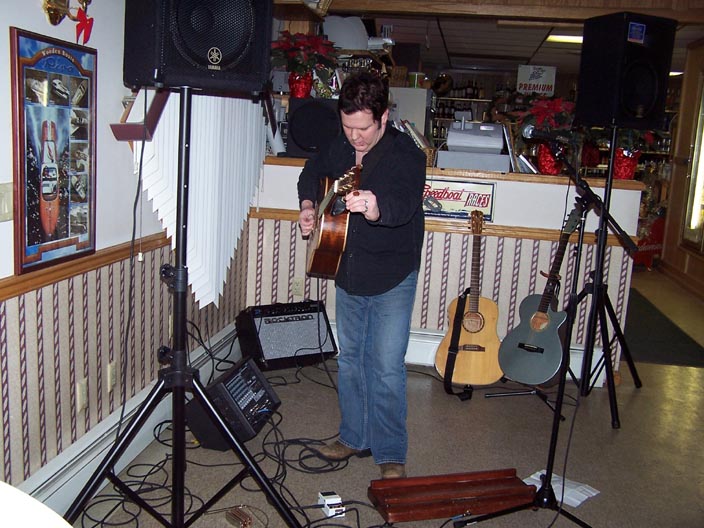 I
"I have never lost my stride. I'm a little worse for wear but...."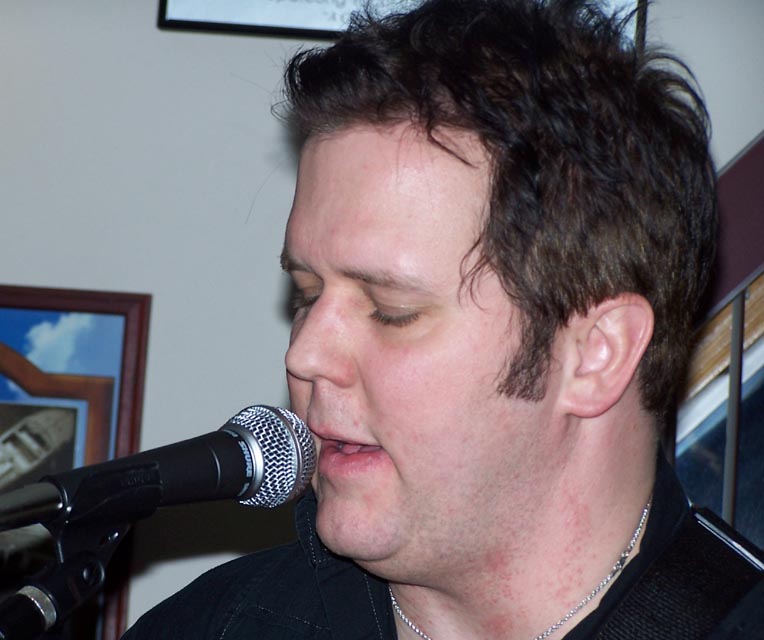 Returning to the not far distant past -- and a tale of (thankfully, for Brian's sake!) imagination rather than experience, the gritty and musically irresistible "Drunk In Vegas" from the album Further Down The Line came next...
"Two thousand miles away and I feel no different..."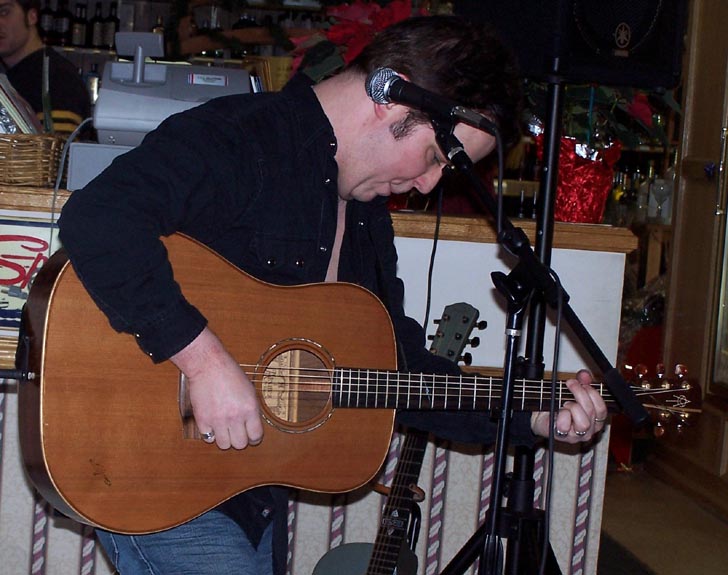 ...followed by a tune from the same disc, Stuck In Boston, for which Brian was joined by the highly talented Gene Quintin on violin...
"Tonight I'm stuck in Boston, and you're somewhere down that lonesome GA line..."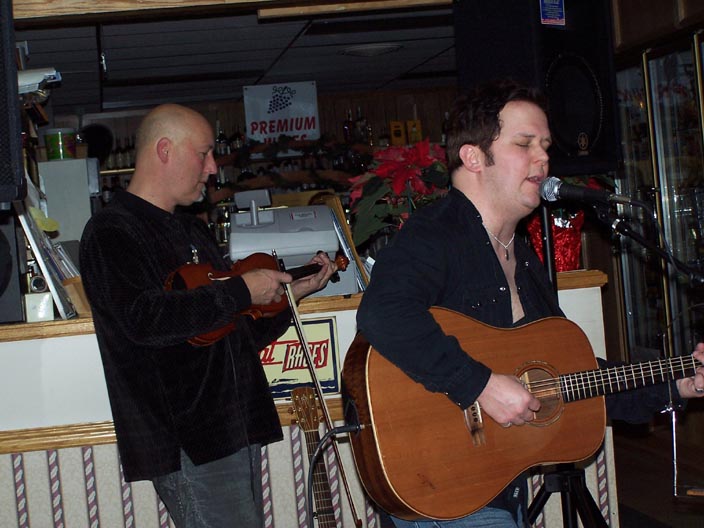 Going a bit further into his background -- all the way to Brian's ancient Irish heritage, the pair next shared the (believed to be 18th Century penned) traditional folk song, "Whiskey In The Jar" -- and like Drunk In Vegas one has to be thankful its lyrics sharing the tale of a highwayman betrayed by his lover weren't inspired by true-to-life present-day events!
"I first produced my pistol, then produced my rapier.."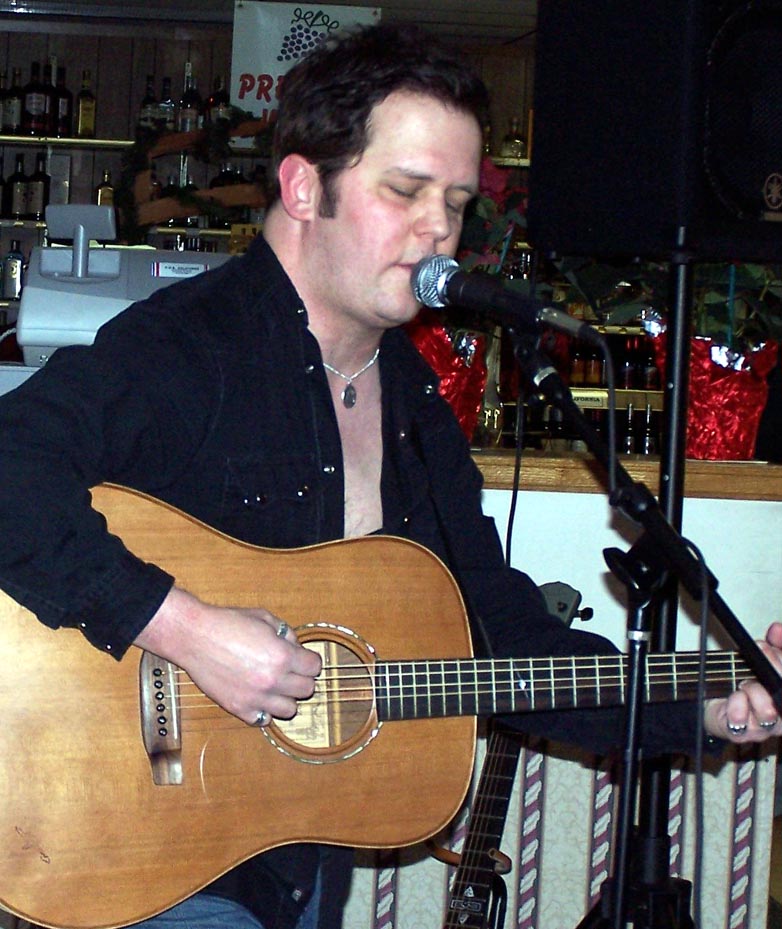 Of course, one could easily see a need for repentance if it were, making (the traditional-sounding yet brand new) "Jesus Is A Friend of Mine" a more than appropriate subsequent selection...
"I have no fear of cryptic warnings because I know eternity is mine..."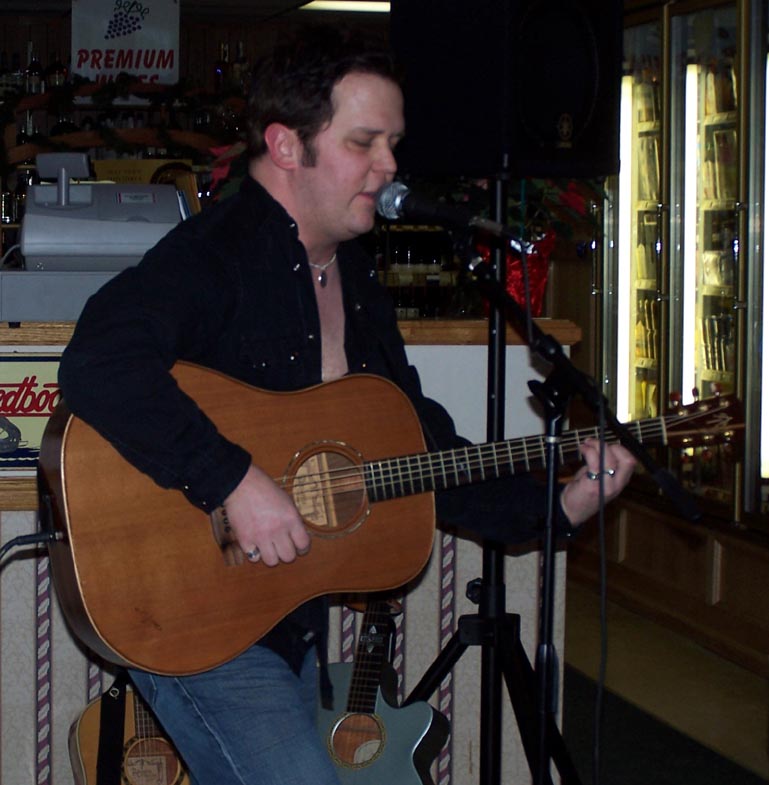 And, given how hard it can be sometimes to walk the "straight and narrow", it might be said the next song, "Bound to Fall", proved yet another fitting follow-up...
"Oh, Lord knows, I'm bound to fall..."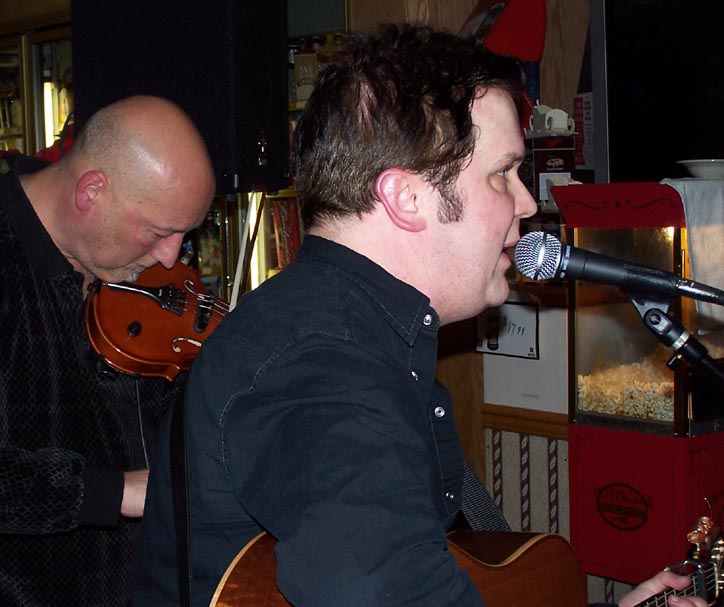 A trip a little Further Down The Line came next -- the lovely and delicate "Across the Water", which tells the story of a love ill-fated by the crimes of another...
"Babe, maybe I'm not the one for you; my heart's just not what it once was..."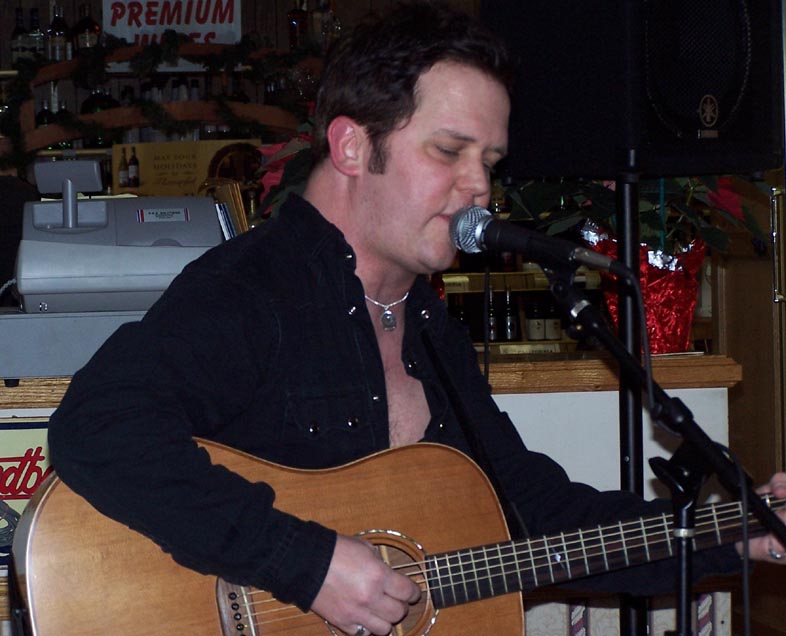 ...which was followed by a trip "back to the future" -- the song "Faith", which first appeared on the never released album, Approximately, a recording that preceded even Brian's first official release, Other Side. In fact, Brian noted this song -- at last about to see the light of day on the upcoming Worse For Wear -- has been recorded no less than four times. It's also been performed live on a host of occasions, through which it's long since become a favorite of mine...
And, as old songs can often take on new meanings when played under varying sets of circumstances, the repeated requests for non-Fitzpatrick compositions and an at times unruly audience made a little "faith" on the part of the musicians a necessary ingredient for pushing through the set...
"If it's over, tell me now, but I won't believe you anyhow..."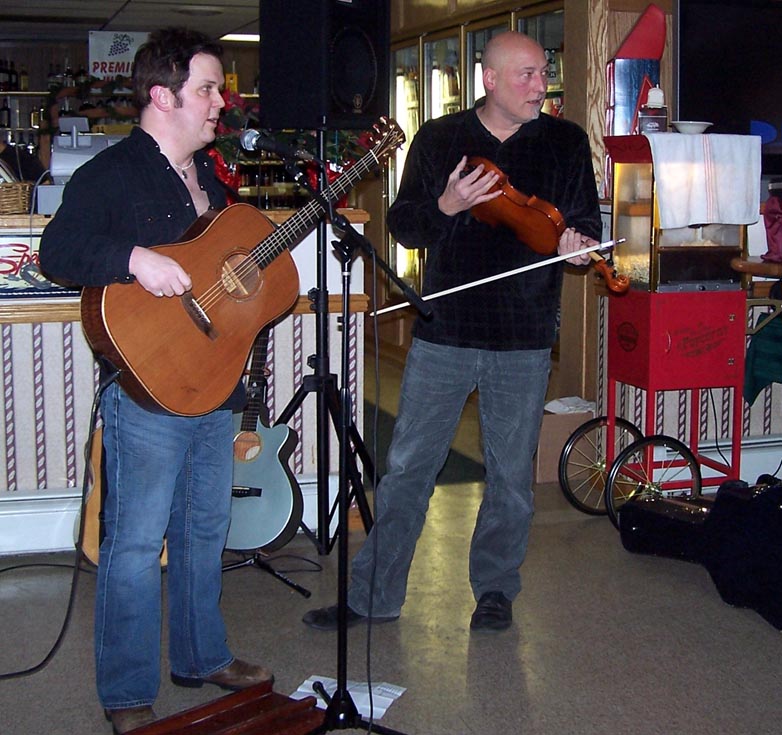 Ultimately, though, everyone seemed to be having a good time...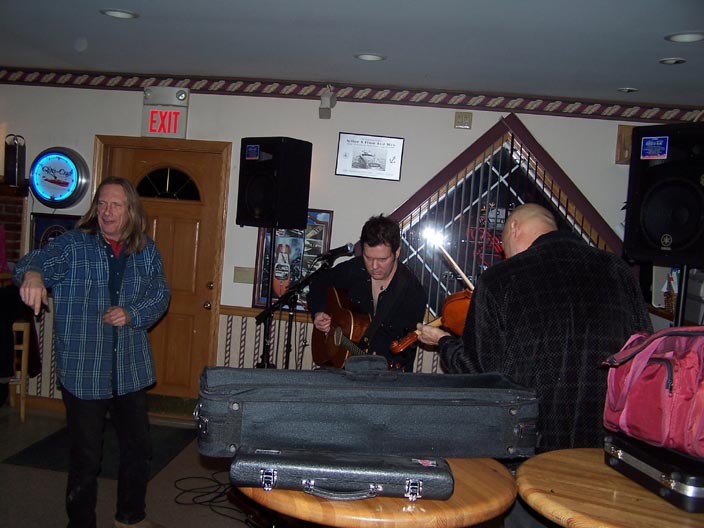 And, from my perspective an already very good evening got even better when Brian next opted to share another of my faves, "Far From Thee"...
"I heard the lion's cry of redemption..."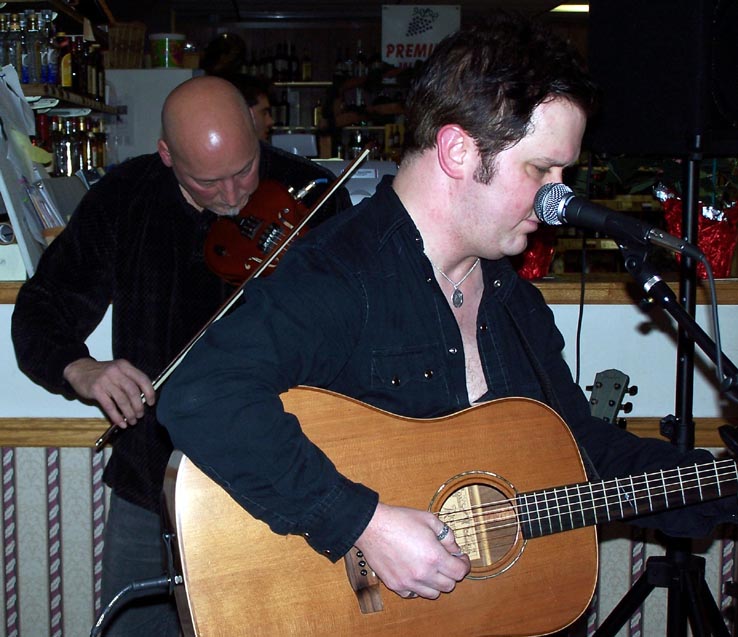 Gene left the stage after this so Brian might share another new composition solo -- one that has yet to find a home on any disc, the vividly pictorial "Ride On"...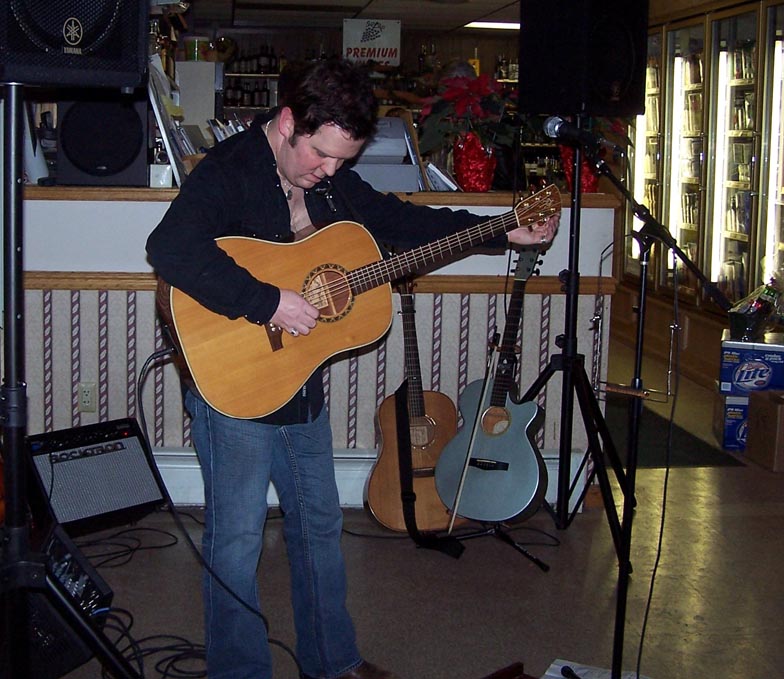 ...well, a few technical difficulties tuning an uncooperative guitar came first...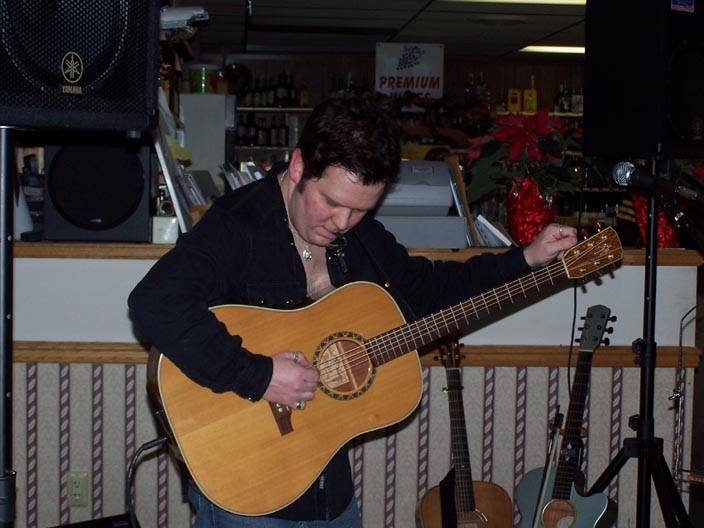 ...but eventually all the equipment was working properly again...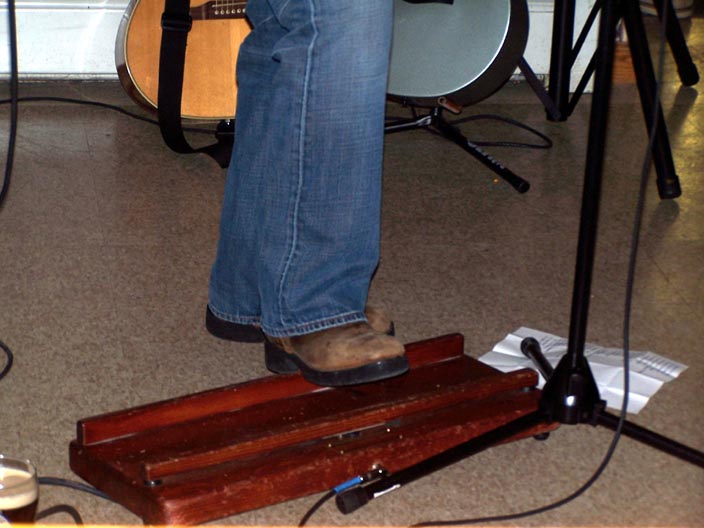 ...and the show went on...
"Ride on, ride on sweet Mama Cass..."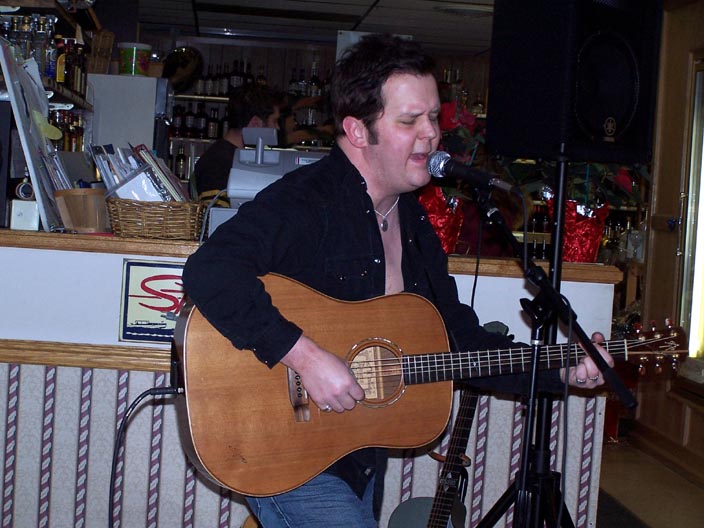 A Neil Young cover Brian frequently performs -- "Old Man" -- came next...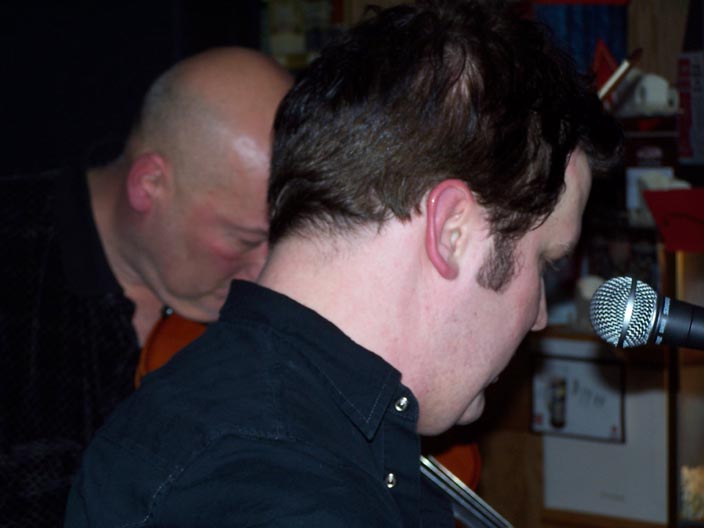 ...followed by "Too", another song from Worse For Wear. Before embarking on this Brian noted Ryan Adams also has a song of this title, except his is spelled T-W-O. Offering a bit of tongue-in-cheek humor, he went on to add, "But my song's better. I'm also better looking than Ryan Adams". Now now now...art's not supposed to be competitive, remember?!?!?
"If all you wanted was the ocean..."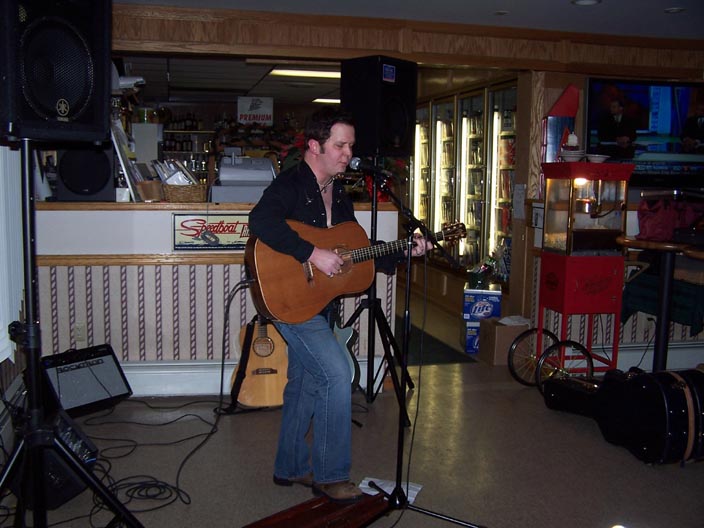 Be that as it may, Brian undoubtedly stands alone with his original "Northwoods" from a disc not previously visited this evening, the indeed incomparable 2002 release, State of Grace...
"Well, a friend I am and forever will be..."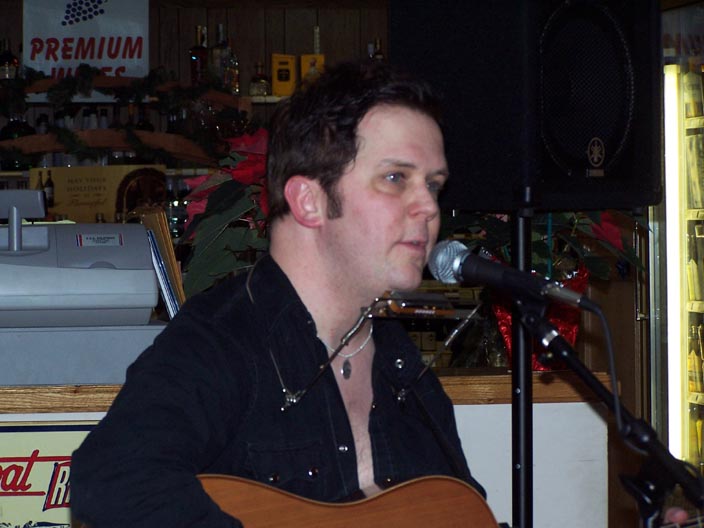 And, on that note -- or rather collection of musical ones -- Brian's first set concluded. Gene, however, had a bit more work to do during the interim, when he and another musical partner shared a brief set of their own....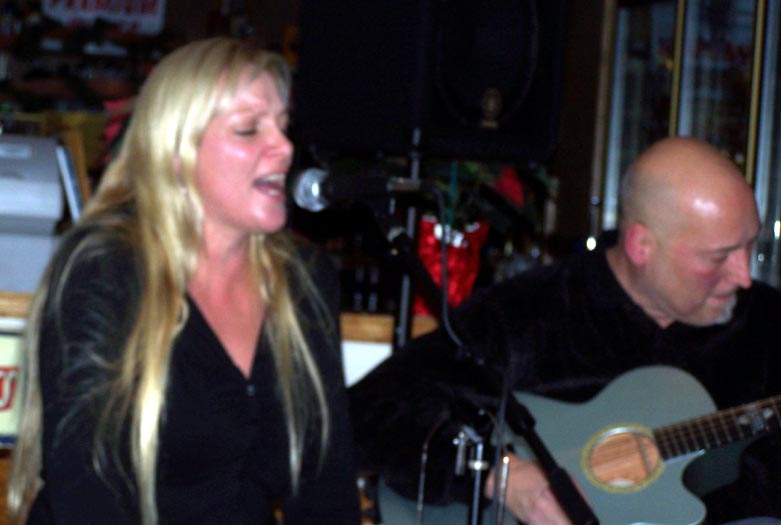 ...as did New Jersey/soon to be Austin-based singer/songwriter Carrie Engdahl...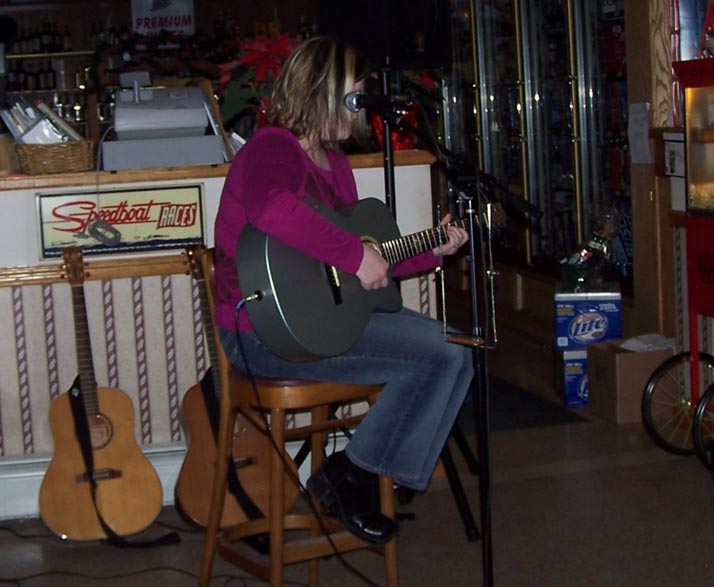 After a short break, Brian's second set began -- once more accompanied by Gene. Taking up where the last had ended, this one began with a selection from State of Grace: "Sweet Maria"
"Oh, sweet Maria she knows how I need her; she knows what she's doing to me..."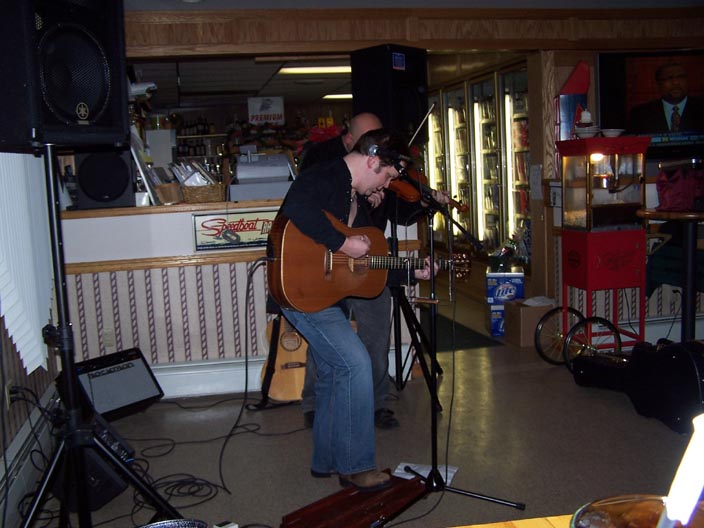 Another disc not yet represented this evening followed... the 1998 album Other Side -- via the beautiful "I Can't Be Your Savior...
"They say home's a place where you can stay..."
A second Neil Young cover came next -- and as always, Brian lent "Heart of Gold" plenty of heart and soul of his own...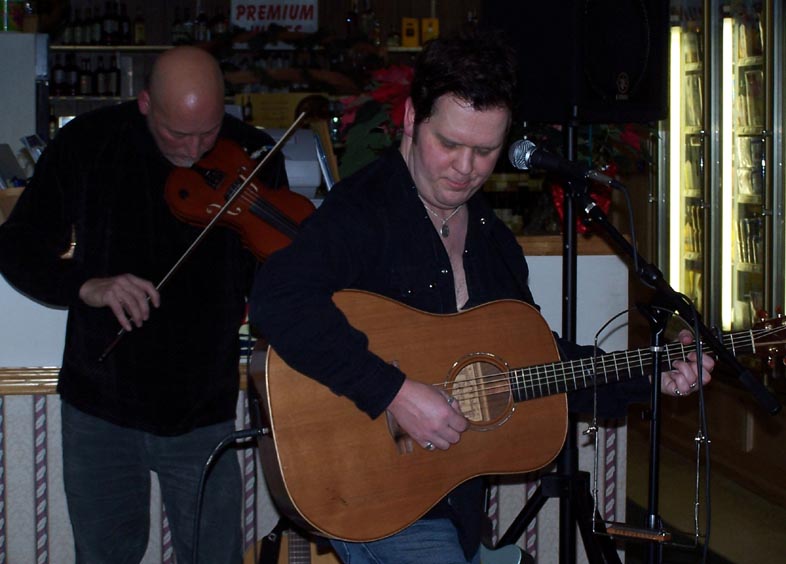 ...after which the audience was graced with the title track from the already oft-mentioned CD, Further Down The Line...
"Is it an accident of time that finds us here..."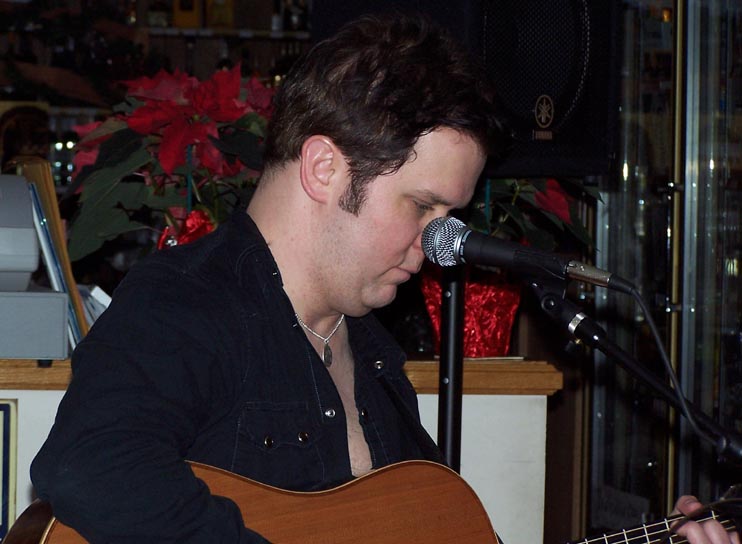 ...and another terrific song from that CD, "Madonna In Rags"...
"She's got a tattoo of a butterfly with a broken wing..."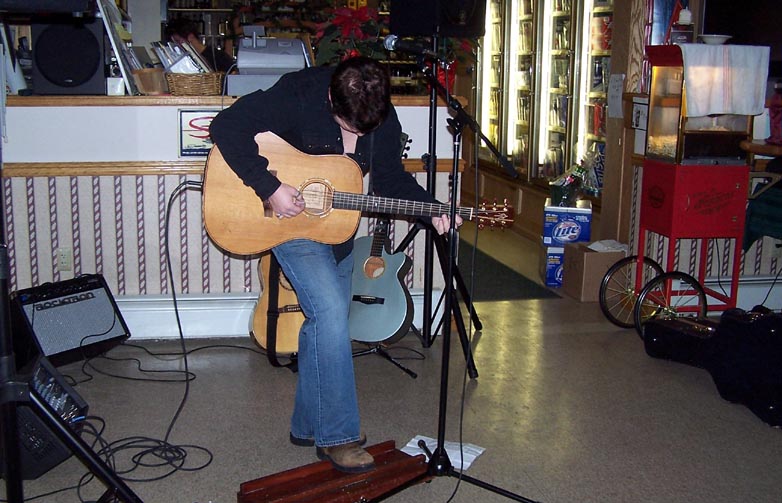 Joined once more by Gene, Brian announced he would do (the "murder song") "Cross That Line" -- a fine bit of songwriting that showcases Brian's versatile vocal ability -- and always a show highlight despite its dark subject matter...
"I spend my nights playing in these back street bars..."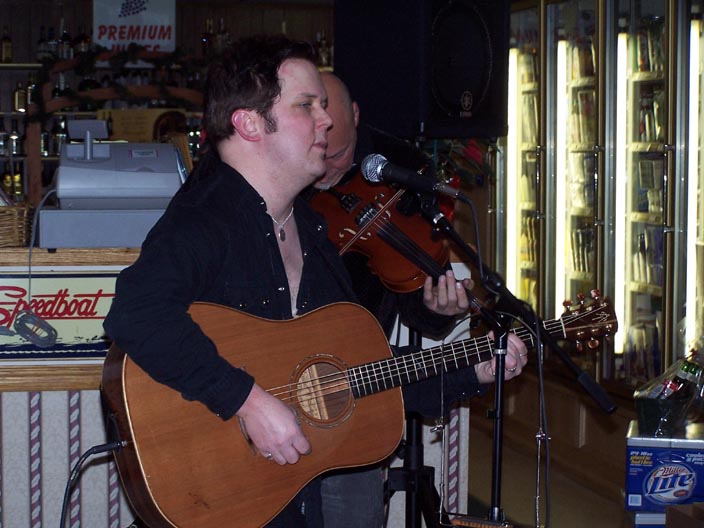 A somewhat milder tune came next, though one also characterized by very sincere emotion: "Carrie With A Broken Heart"...
"An open mic on Tuesday night..."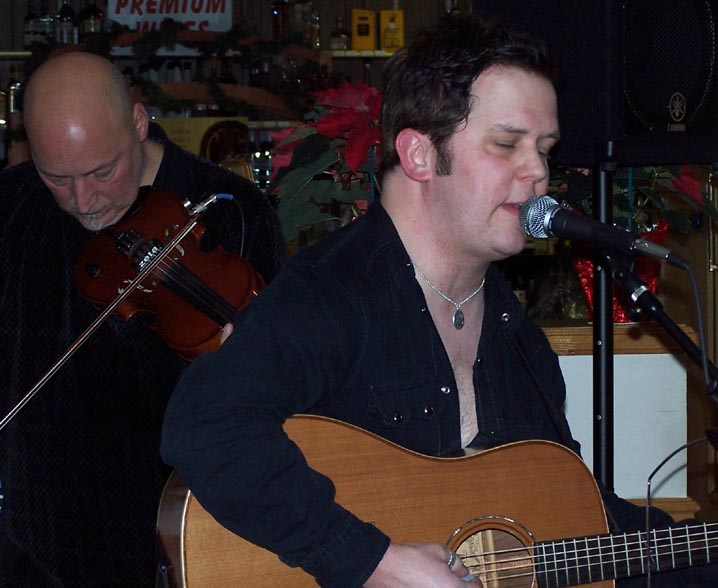 ...which clearly evoked a bit of emotion in its namesake and the others listening appreciatively beside her...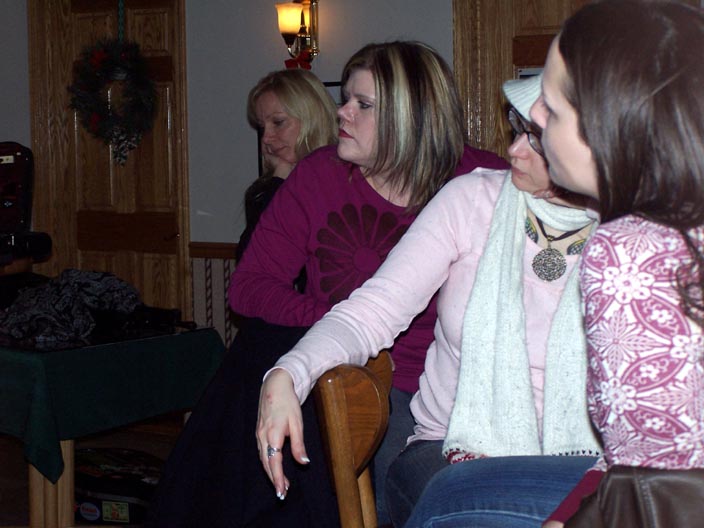 Yet a third Neil Young cover, "Helpless", followed -- a number (of covers period, let alone songs by another single artist) unprecedented for any Brian Fitzpatrick show I'd attended to date. Still, it proved a welcome addition...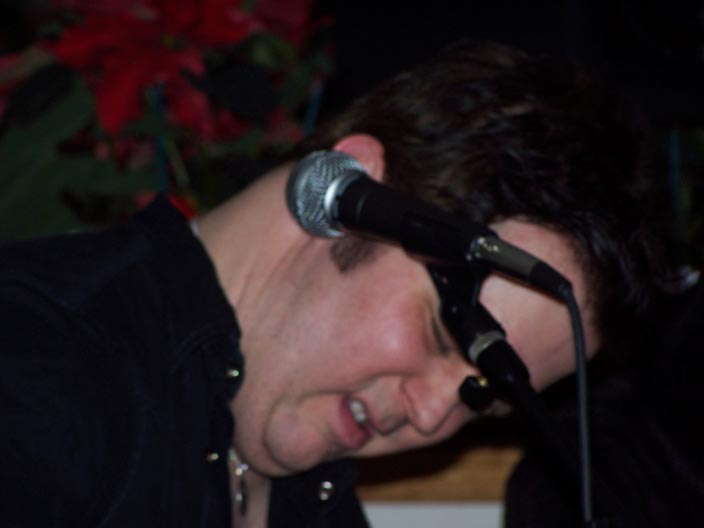 ...though not nearly as popular, I have to say, as the sing-along favorite which closes out Brian's upcoming release. "Hey Mary" is clearly destined to become a staple of Fitzpatrick shows for years to come...a place it's already clear it well deserves...
"Hey Mary, is there anyone up there that wants to see me?"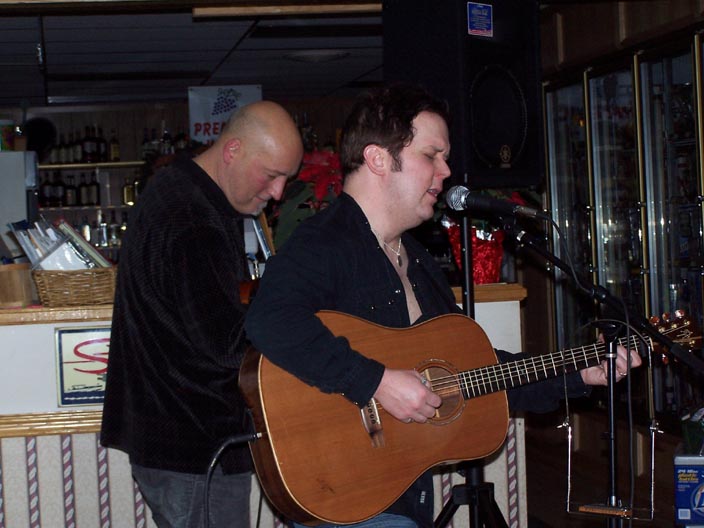 Though I'm sure I'm not the only one who could have kept listening and/or singing along even much later into the night, it was announced after this that the show was winding down. Not surprisingly, however, it ended on a high note -- with one final (non-Neil Young) cover for a "new friend" in attendance -- a rockin' extended version of Michael McDermott's, "I Am A Wall I Must Climb"...
"I smiled for a second and for that second I felt just fine..."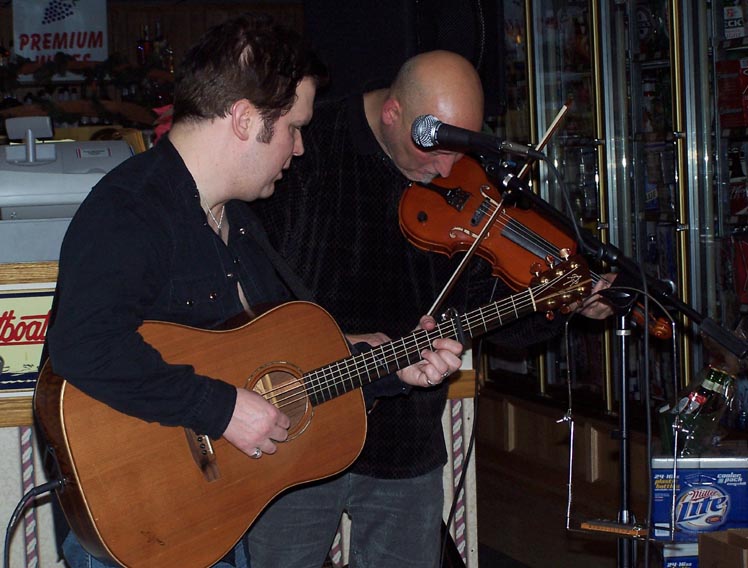 ...which Brian prefaced with the jovial comment, "This is one of Gene's favorite songs we do that I didn't write!" All I can say to that is Brian may not have written it, but he certainly would have made its writer proud with his performance.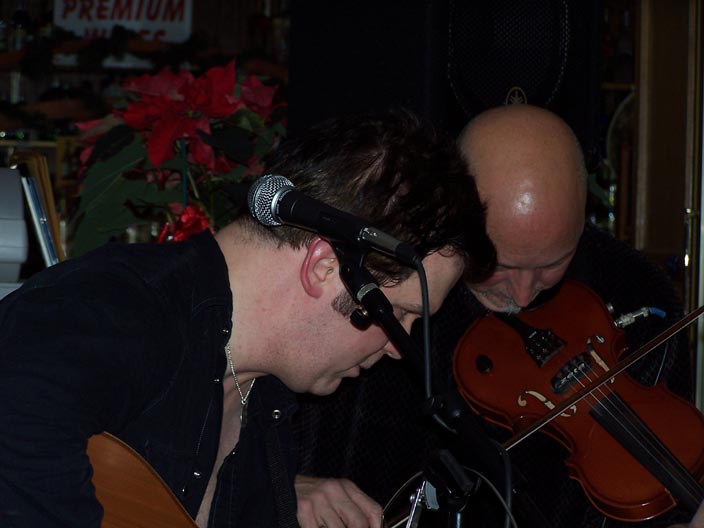 And with the final notes of that triumphant musical conclusion still echoing , Brian finally got a chance to take a seat...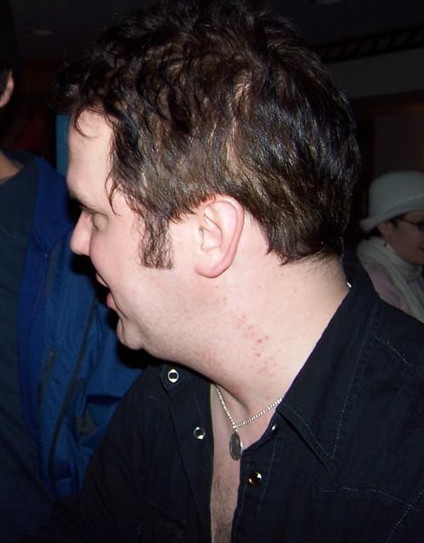 ...and those in attendance got a chance to reflect on all they'd just experienced...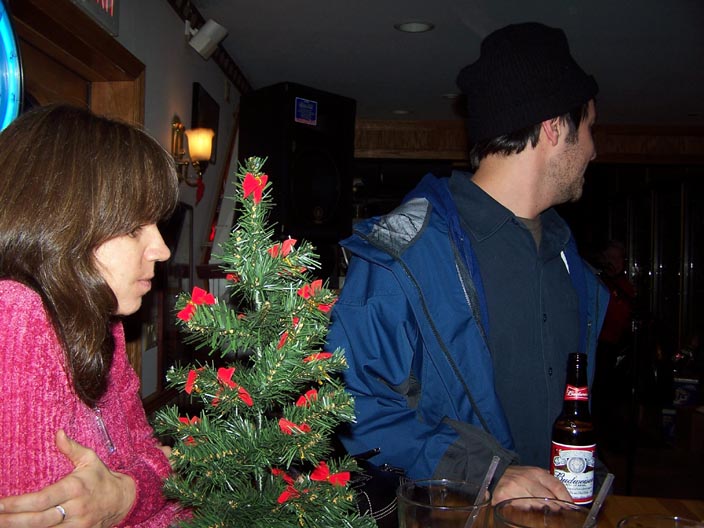 ...already looking ahead to another such great show SOON!
That said, watch for a page recapping Brian's January '08 appearance at Maxwell's in Hoboken, NJ coming in the days ahead.
In the meantime, as always...
...thanks much, Brian!
And, of course...
See you next time!!!