One might wonder why I should commemorate an eight-song set (the artist himself would most likely rather forget) played in a bar attached to a bowling alley (or so the sign -- and size of the building -- indicated...in truth I still have no idea where one might have found such an establishment beyond the small -- and very loud -- pub in which the show took place)...especially since this pub sported what might be the worst sound system and most disinterested crowd I've ever encountered -- with one exception: The Half Door in Hartford, CT...which, incidentally, is the very place I first heard Brian play (and where we were introduced by the mutual friend with whom he shared the stage that night). And, while that occasion indeed proved a "night from Hell" from the perspective of any musician attempting to hold things together onstage, to me it remains a fond memory for the camaraderie it spawned...and the great musicianship, vocal ability and songwriting that even the worst static, feedback and other eardrum-threatening NOISE couldn't manage to conceal. It therefore remains a place of promise....later fulfilled time and again at venues wherein more pleasant experiences with Brian's work have many times come to pass. They say "what doesn't kill you makes you stronger"...and some nights that might make a musician think will end with the former actually lead to a following so strong that more than five years later here we are talking, laughing and savoring the memory of some unusual and arguably undesirable deja vu!
As I told Brian after the show, it stinks what an artist has to go through sometimes just to share his or her work. By the same token, though, it's a lot better to be a great talent stuck for a night in a bad venue than to be offered the best venue in the world...and just plain stink!
No fear of that in this case -- and yes, anyone actually listening could undoubtedly tell the difference. Hmm...with that in mind I already look forward to an encounter at a Fitzpatrick show five years from now when someone very possibly may come up to us and say, "Hey, I remember you... you were there the night I first heard Brian play....you remember...it was at...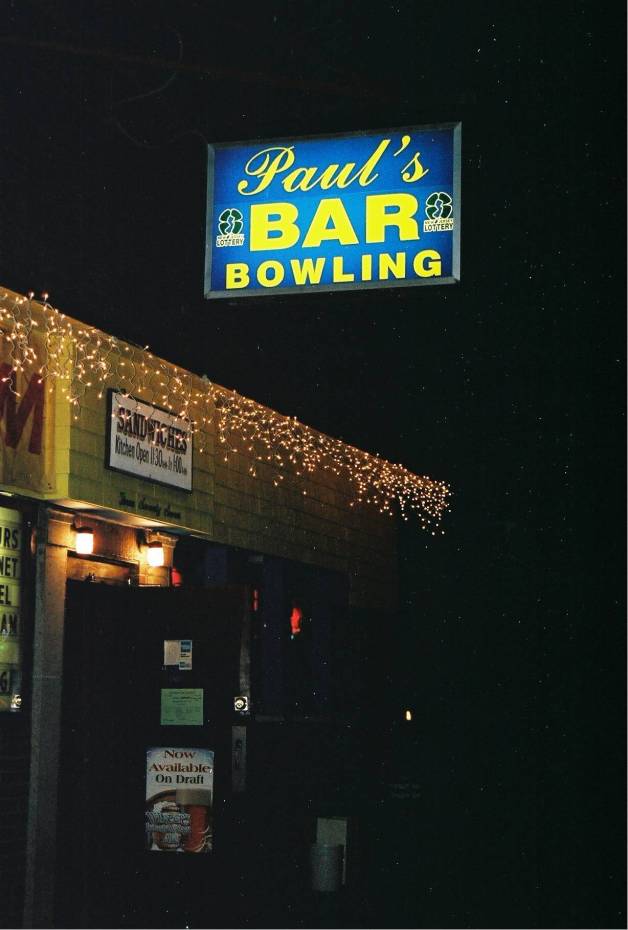 Paterson, NJ
3-3-07
After a quick check on his tuning, Brian opened with a song from State of Grace -- and one that recalls his Massachusetts origins... "Northwoods"...
"Well, a friend I am, and forever will be...
In the north woods is where you'll find me."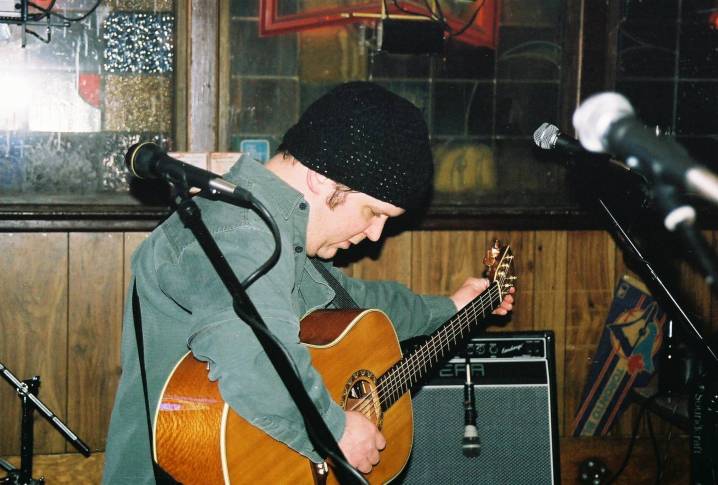 ...which was followed by a song likely to be on his next (as yet untitled) album, "Carrie With A Broken Heart" (which as noted in the March 2005 Crossroads show review is about friend Carrie Engdahl, whose 2006 debut EP Brian played on, produced, and for which he created the cover art -- talk about a "multi-talented" artist, huh?!?!?)...
"He signs up on the sign-up sheet...
Tunes his guitar as he's introduced by Beets..."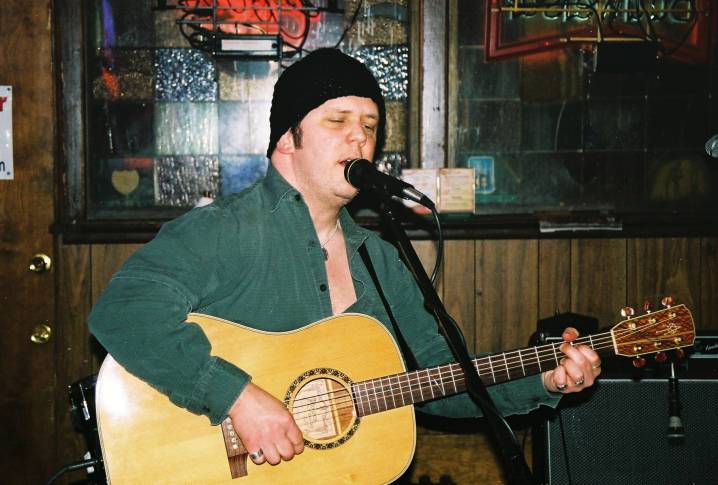 Next came another song from State of Grace, the beautiful "Stars End" -- a tune Brian introduced as an "old song played with a new harmonica"...
"Wish I could change the way you're feeling,
Take the wrong and make it right, fill the darkness with the light... "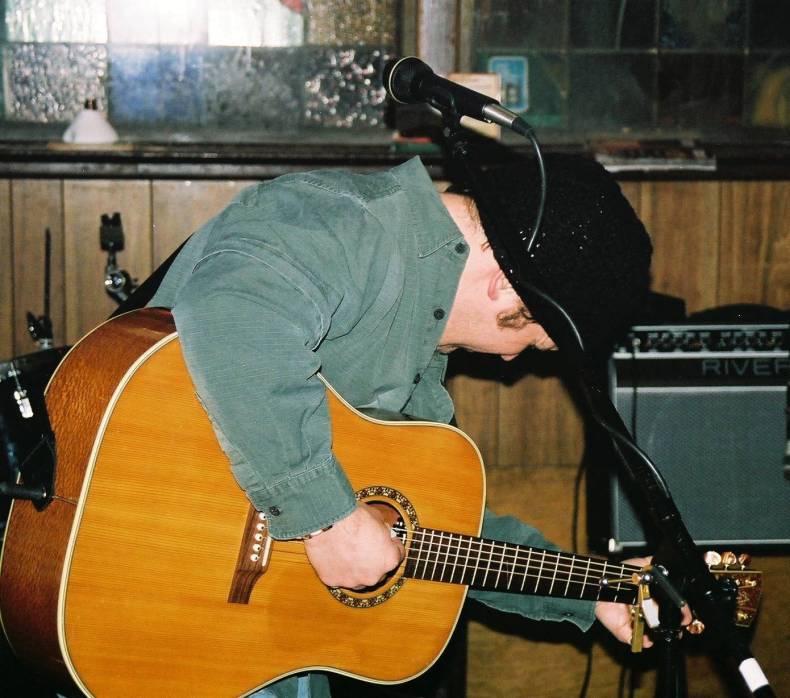 ...and again this was followed by an as yet unreleased song that debuted at the aforementioned Crossroads show. As it's entitled "Bound to Fall", I suppose it's only fitting Brian should choose this spot to quip that he was glad to be in the hometown of Hurricane Carter on this night -- "even though," he pointed out "Joey Archer did kick the sh-- out of him in Madison Square Garden for 10 rounds." Be that as it may, this is a song surely "bound" to thrill Brian's established fans -- and most likely, cause many new ones to "fall" with hurricane force for his excellent songwriting....
"The world was turning round in circles...
Ancient footprints on these halls..."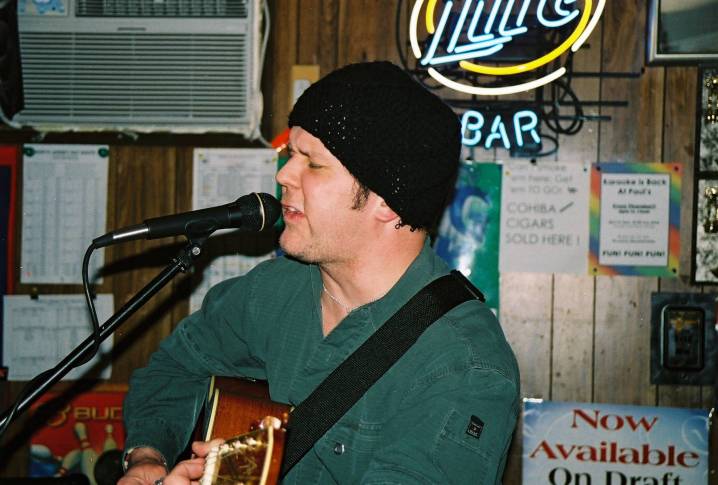 A song from Brian's most recent album, Further Down The Line, took us back to the not so distant past...embarking on a journey "Stuck In Boston", a deceptively catchy tune that appropriately details the deceptively attractive image of a musician's life on the road...
"Tonight I'm stuck in Boston,
And you're somewhere down that lonesome Georgia line... "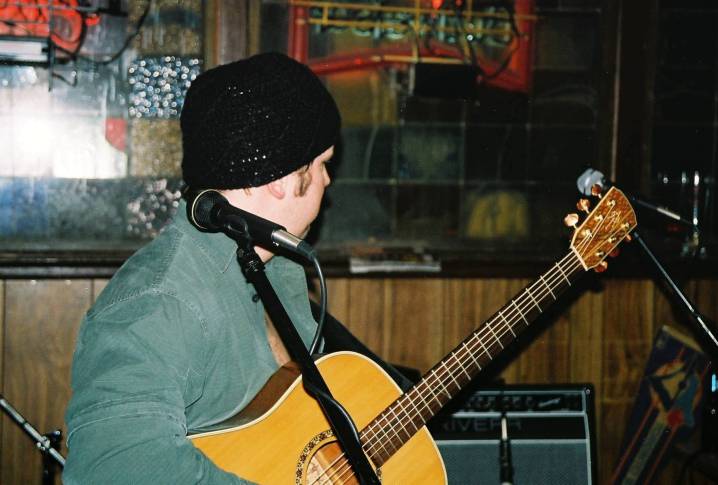 ...a life that can quickly leave one feeling like an "Old Man" -- the Neil Young cover Brian next shared with the crowd...
"Love lost, such a cost...
Give me things that don't get lost..."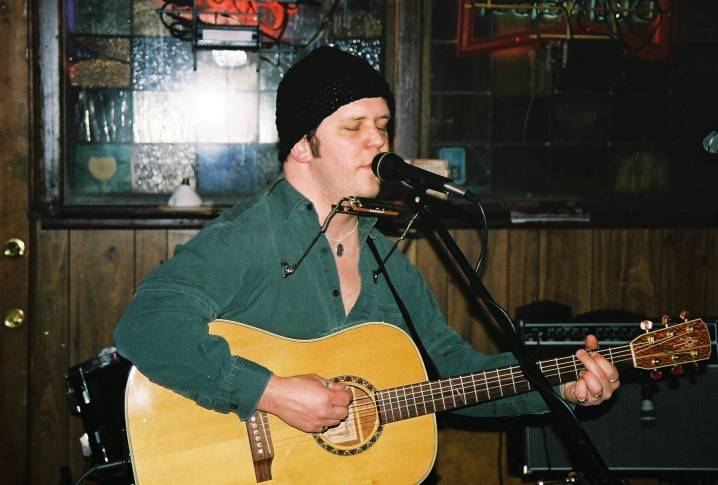 ...or worse, longing for "Whiskey In A Jar" -- as per the old Irish folk song of that title...
"I first produced my pistol, and then produced my rapier,
Said, 'Stand and deliver, for I am a bold deceiver'..."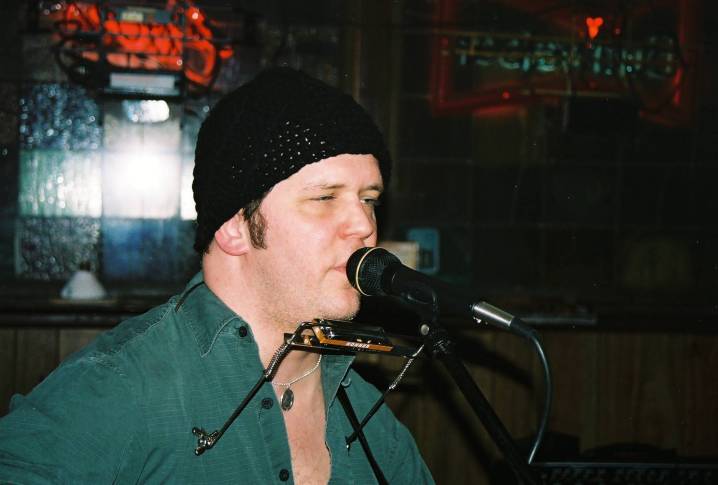 That said, I don't know whether or not it was a coincidence the short set should wind up with a tale of...well, winding up "Drunk In Vegas"! However dark that imagery, though, I love the originality and sound-appeal of this uncharacteristic (yet characteristically fantastic) Brian Fitzpatrick song...
"I tried to call you when I first arrived;
A recording said the number had been changed..."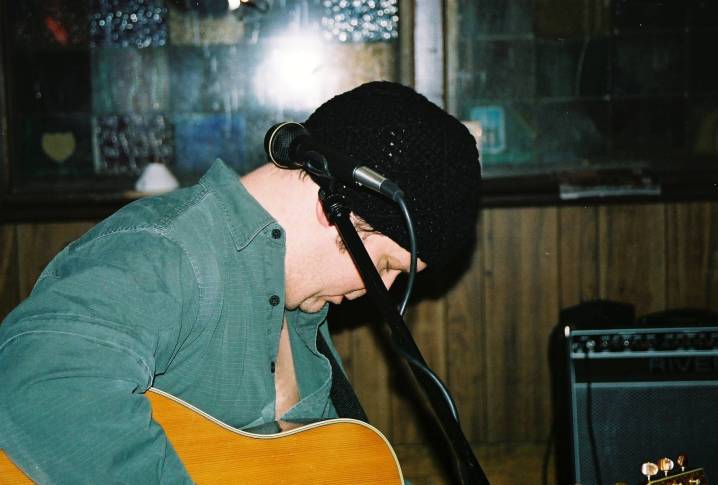 What I don't love, though, is the end of any evening of such great artistry...even when it takes place in a less that artful setting. With that in mind, I'm very much looking forward to more opportunities to catch Brian live in 2007.
Until then....
...thanks much, Brian!
And, of course...
See you next time!!!