Michael McDermott
at



Philadelphia, PA
1-26-08
Although this marked the first time Michael had played this particular Philadelphia venue, the occasion proved hugely reminiscent of his many early 2000's visits to The Point -- though that's not to say it in any way felt "dated." Then again, how could it when the setlist included such brand new favorites as "I'll Tell Her When I Land"...
"'Twas a beautiful day
Here in 15A"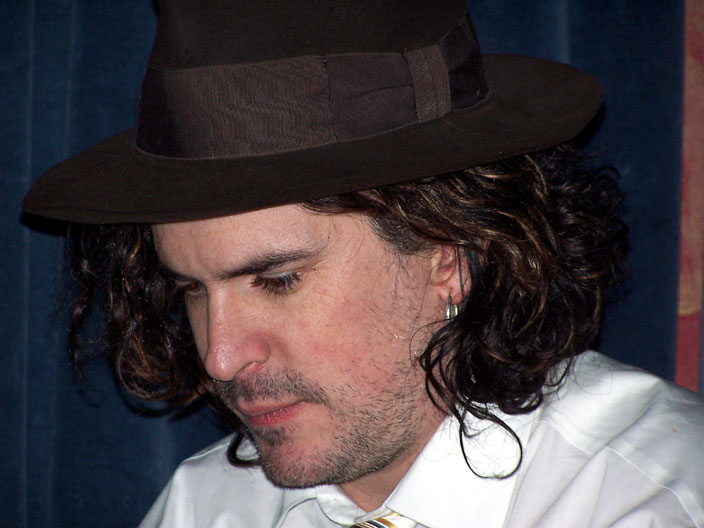 ...and a song only debuted on Michael's myspace page within the last year or so -- "Scars From Another Life"...
"Percy drank his coffee and said to me,
'I've been thinking about where the river meets the sea.'"
Next came a bit more vintage offering, one indeed shared often at The Point -- "A Day Like Tomorrow" -- on this occasion performed at Troy's request. Again, however, even this bit of nostalgia took on a new life as Michael chose to share it on guitar (having always played it on piano in the past)...
"In a day like tomorrow we'll weave together
These pieces of our lives"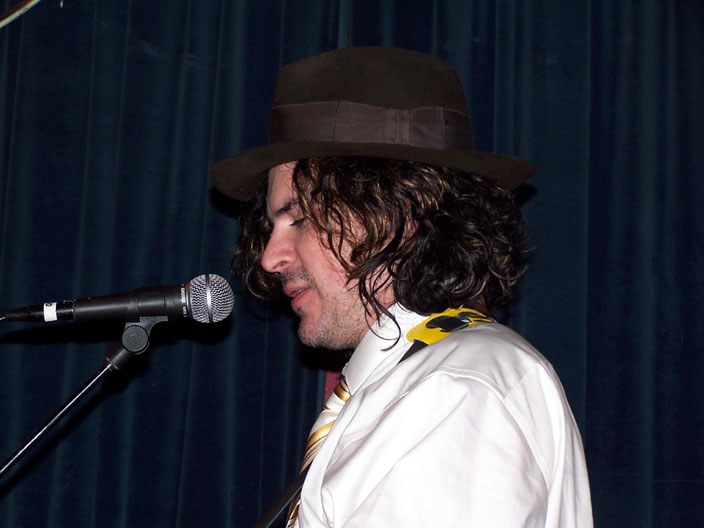 The much newer "Still Ain't Over You Yet" came next, prefaced by a bit of commentary about the would-be engagement leading up to it (that ultimately "wouldn't" be, given Michael finally figured out what a "swell gal" the potential bride was...n't). He briefly described picking out the ring, noting his initial (economically-driven) choice of diamond size unfortunately proved nearly invisible even when viewed through a jeweler's loop...a tale he recounted with most amusing visuals...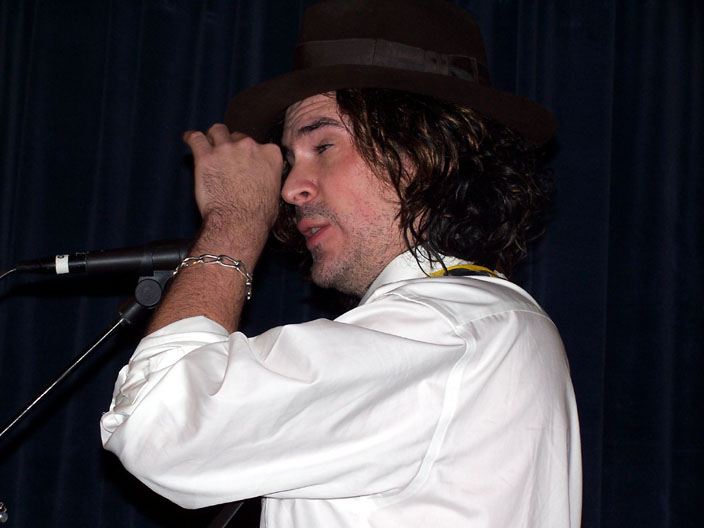 "I'm tired of drinking
And I'm tired of thinking about you."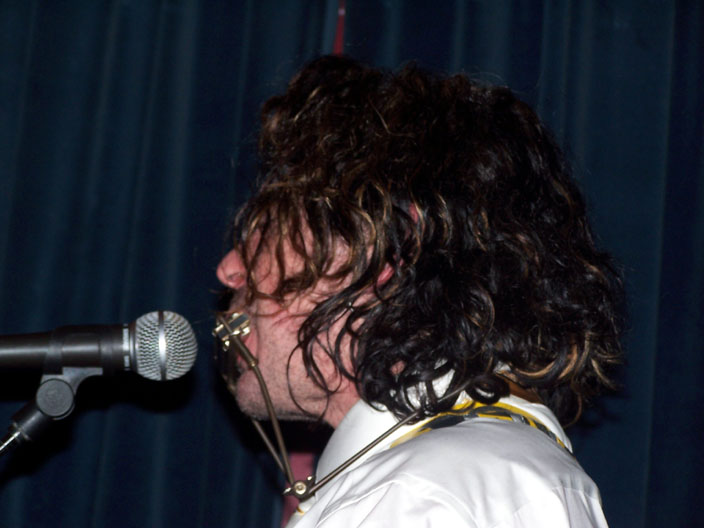 As this was the second of two McDermott shows here on this night, and aware many attendees of the first would be staying for both, Michael had promised no song repeats. Changing his mind at this late stage he announced that he would, in fact, play just one song again -- prompting a mock heckler in the crowd to assert, "You lied!" In his usual quick-witted way, Michael snapped back a wry, "Get used to it" before proceeding with a beautifully passionate rendition of "A Wall I Must Climb"...
"Though your love is worth millions of treasures
I can't even spare a dime."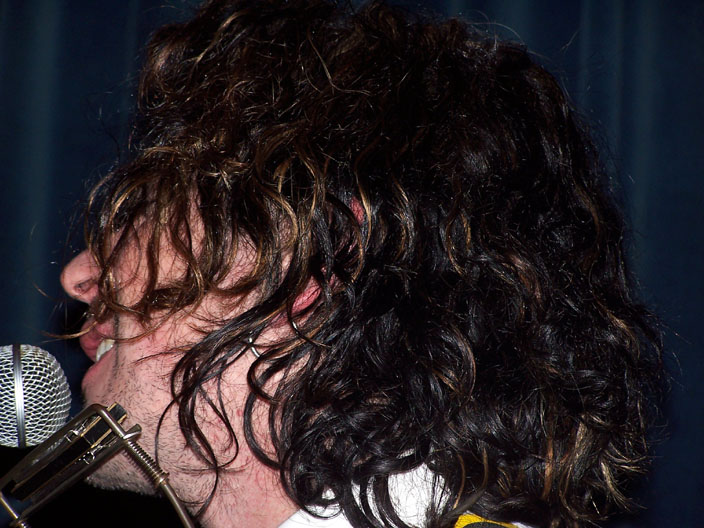 After this Michael returned to the piano for a dedication to Barb, a fan who'd flown all the way from Florida just to be at this show. And, he surely couldn't have picked a more special song for this (at least from my perspective, given it was my very first "favorite" McDermott composition) -- the delicate and always emotionally delivered "Lantern"...
"I think of you when the rain comes
And i find your face in the falling snow."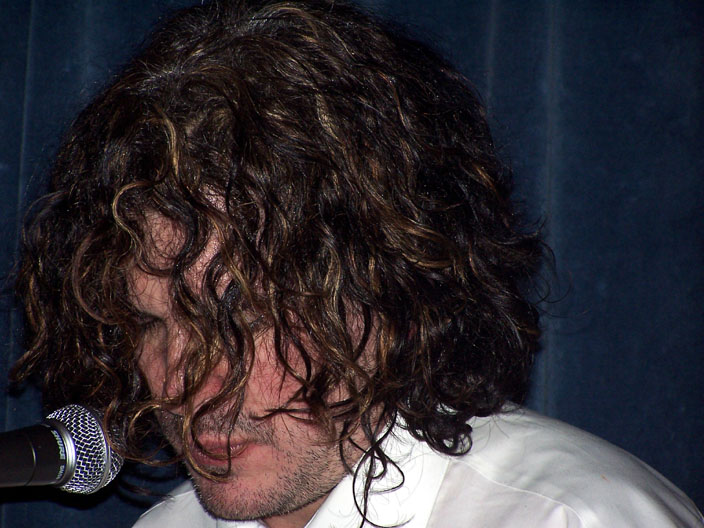 "I hope you think of me, too,
And there's one thing you should know."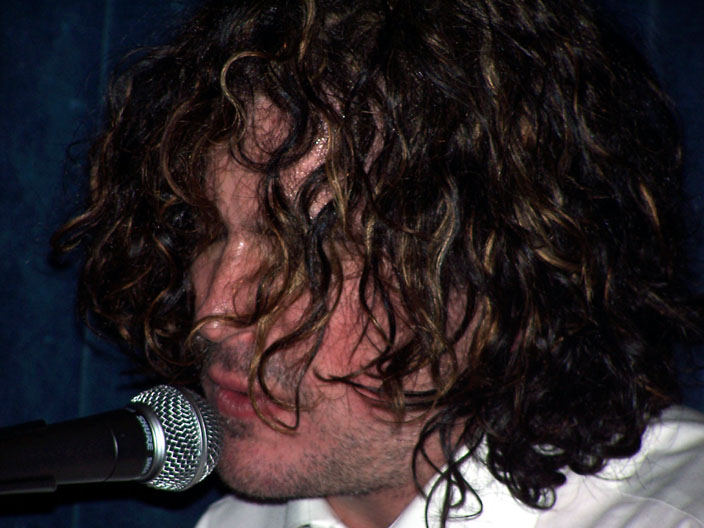 ...which was followed by another emotionally delivered piece, "When It Comes To You"...
"Byron, Shelley, Shakespeare and Keats
Dripping off the page into these streets."
Next came a song played often at those old Point shows, yet seldom making an appearance in other parts of the country...on this occasion requested by Gary, and prefaced with Michael's explanation it speaks of a girl "I dated for about 24 years" -- a comment that spawned a ripple of well deserved laughter throughout the crowd. All I can say is that's a mighty long time to be "Thinking About You"...
"I've been keeping all your paintings
Hidden deep beneath my bed..."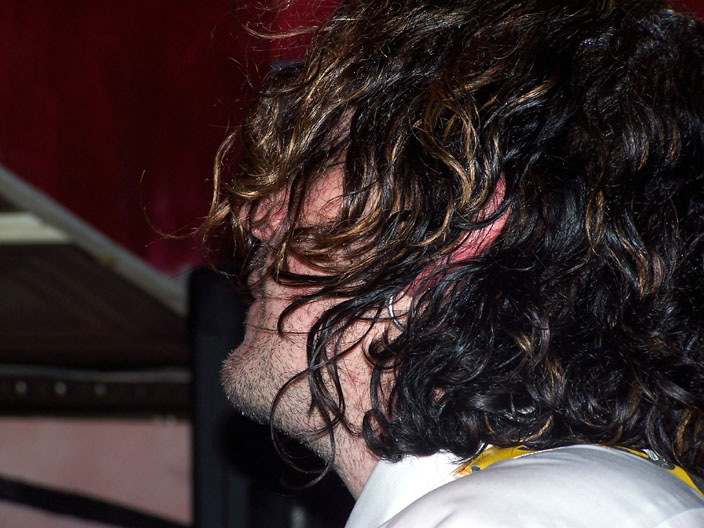 "I've been keeping all these secrets
Holed up in my head."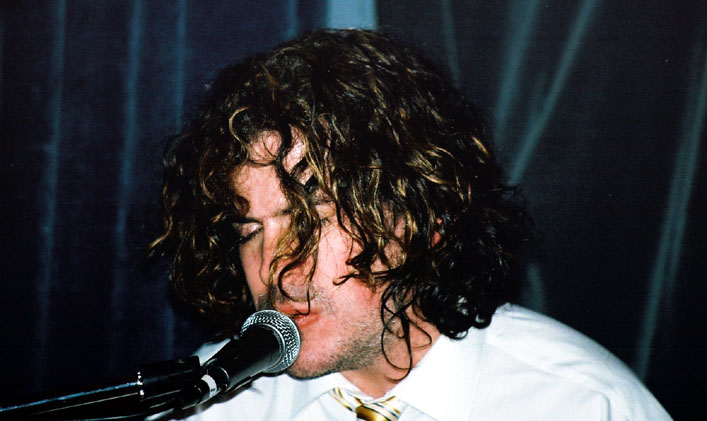 Switching back to piano, Michael talked about "When The Irish Were Kings of New York" and his excitement at sharing it (with an Irish audience, no less) soon after it was written. Unfortunately, the response proved disappointingly unenthusiastic, prompting him to conclude, "I guess you don't want to hear my Irish song; you want to hear my American song about a girl who asked me to kill somebody." Ah, well. Apparently, he decided not to take his chances with a similar reaction on this occasion, opting instead to go straight to "Murder On Her Lips" without stopping over in old New York. Frankly, though, I doubt he had any reason for concern -- though indeed a sultry New Orleans proved an equally fine place to transport us all on a cold Pennsylvania night...
"A Quarter girl in that Brazilian bar,
You were right where you wanted to be."
"From a distant world you'd traveled so far
Into a head on collision with me."
Remaining quite comfortably chatty, Michael next told the story of his brief encounter with incarceration a few years back, noting his father had also once "done time" in the same institution. His humorous side again surfacing to sum up his own experience (before musically recounting their commonality via "My Father's Son"), Michael noted, "He was out by then." Well, that's certainly good to know!
"I see myself there in his eyes...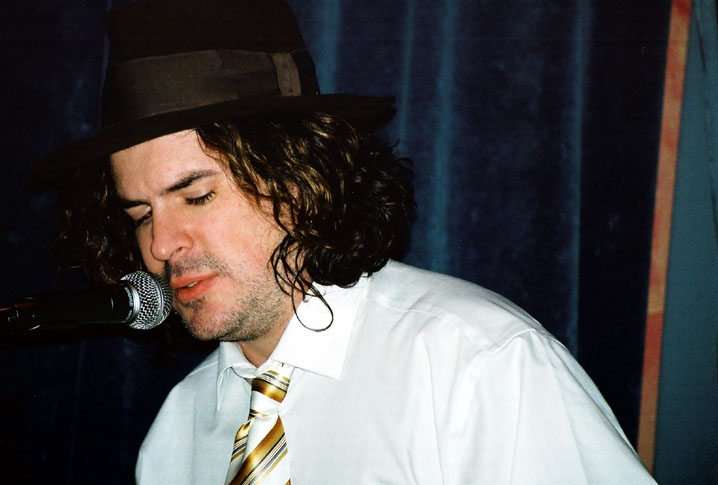 'Cause I'm my father's son."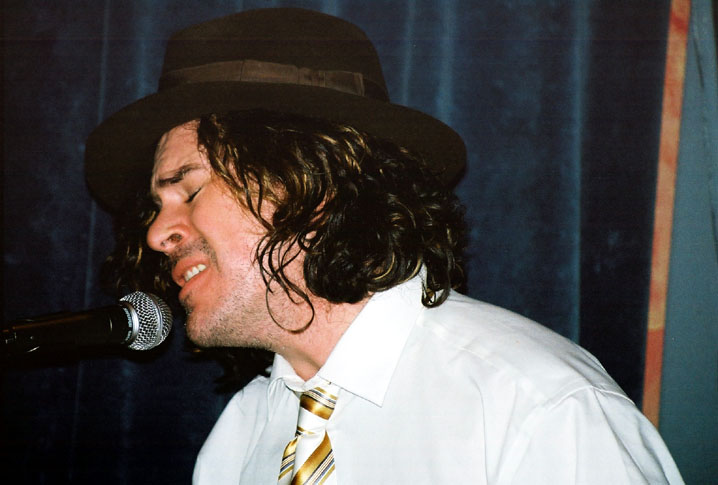 Michael then switched back to guitar, calling upon the sound man to adjust accordingly -- only to find himself calling into a very dark void...or rather a darkness devoid...of the sound man. Nonplused, Michael simply unplugged his guitar -- and went on to deliver one of the most intimate and memorable performances of the night. Sometimes what might be viewed as a "Mess of Things" really does turn into a blessing in disguise...
"I love you and...


I swear I always did."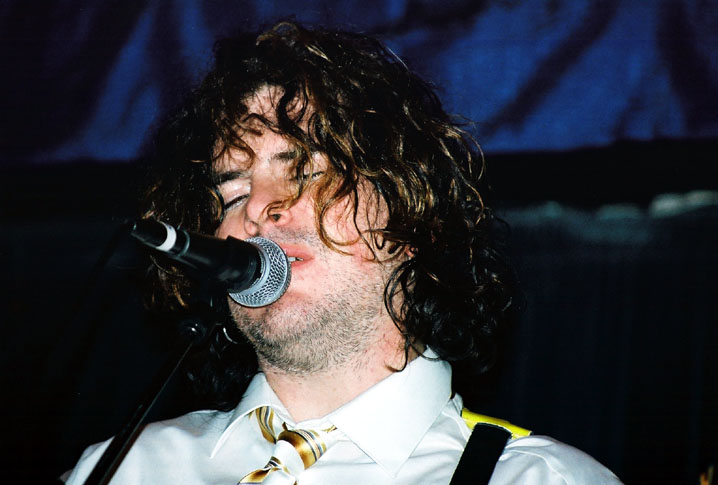 The sound man back, and a more "normal" situation subsequently restored, Michael began winding down the set by rocking out a bit on "20 Miles South of Nowhere"...
"Dan sat at the bar,
He was talking about his car with Alice."
...before again taking on a more serious tone to conclude the set with the reflective and questioning "Broken"...
"Forever talk to me,
I swore you once knew me."
I see my regret in your eyes."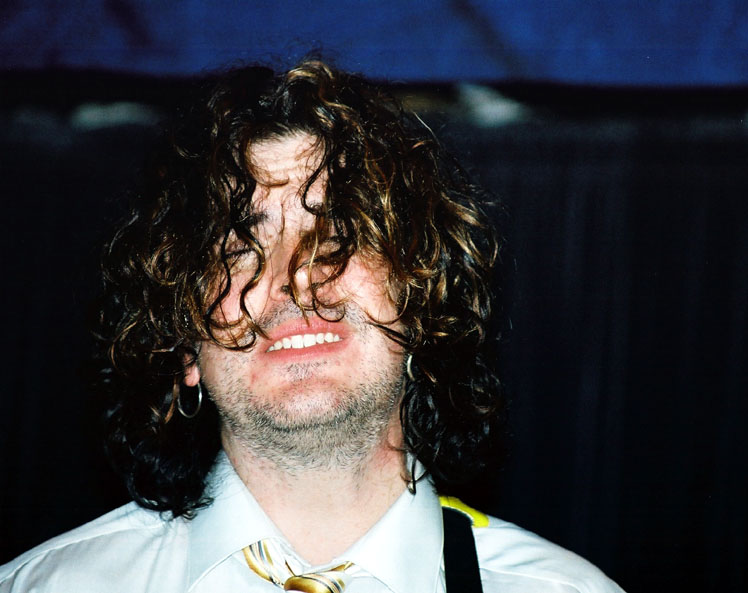 That said, it couldn't be more fitting that Michael should end this night of "new nostalgia" with a song even older than those aforementioned shows at The Point...yet wholly new as a track on his latest album. Still, I'm sure it goes without saying there was no way the audience was about to let Michael escape too quickly after such a full and inspiring night of music.
Thankfully, he agreed to oblige the crowd with one more song -- it, too reminiscent of old Philly days, yet now forever linked to this present evening of great memories all its own...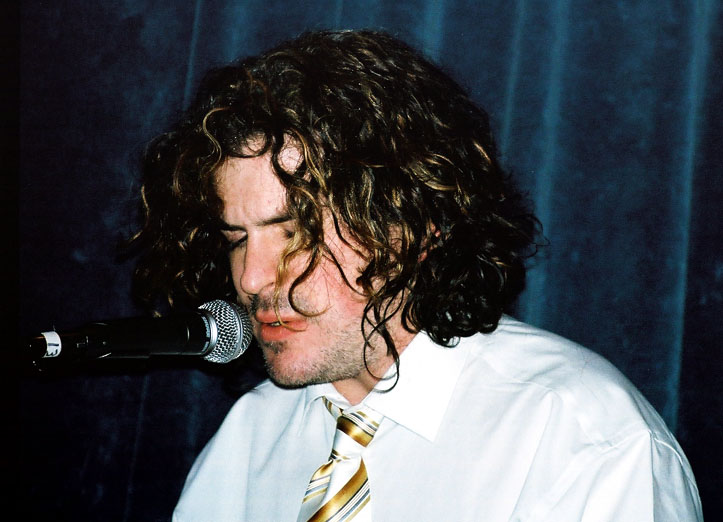 ...and the journey "Around the World" many of us had shared throughout the years. What's more the song featured appropriately altered lyrics to underscore just that "point"...
"I had to travel around the world
To find my way back...to Philly."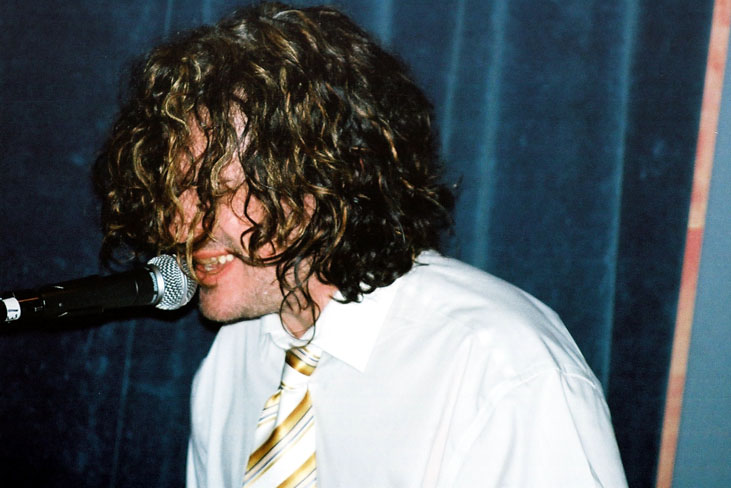 At last, with a bow and bit of formal flourish, Michael left the piano, and disappeared for good from this clearly -- still -- "home" turf.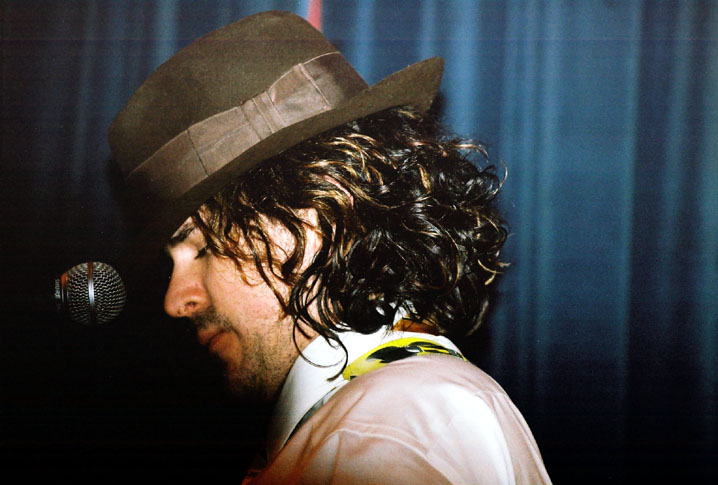 And, on that note I conclude as well, adding only...
As always,
Thank you, Michael
And, again,
Please come back SOON!!!