The Mercury Lounge
Houston St.,
NYC... 1/24/01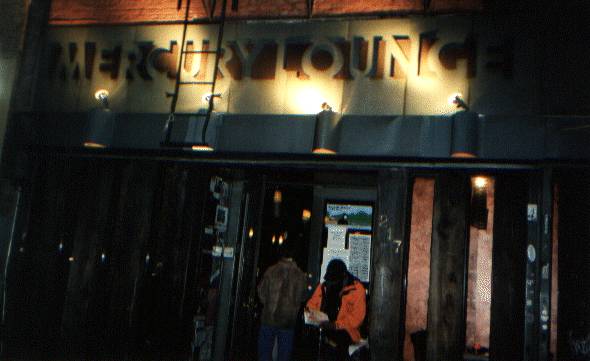 Michael opened the night with the beautiful "Bourbon Blue" on piano.
"...listen to the wistful sounds of morning coming through...I'll keep holding on for my bourbon blue..."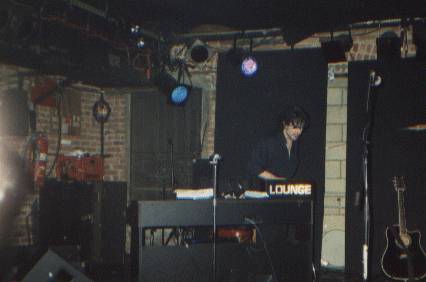 He then switched to guitar, joined by his road manager/bass player, T.J. and played a couple of lighter songs, which showcase his wonderful self-deprecating humor -- "Cal-Sag Road Song", and the current single from Last Chance Lounge, "Unemployed", which shares a tongue-in-cheek approach to the artistic struggle...
"...people always ask me what it is that I do, and very rarely do I tell them the truth...I'm a consultant, a pilot, a thief or a cook -- or just about to publish my very first book..."
Michael also played an upbeat tune recounting a particular Thursday night in a rural bar. Entitled "20 Miles South of Nowhere", this is one of two songs featured on the soundtrack of the upcoming film "Knockaround Guys" starring John Malkovich.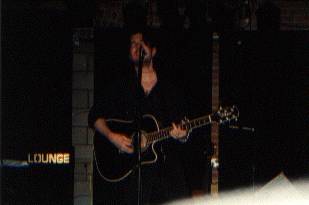 "...Dan sat at the bar talking 'bout his car with Alice...she was heading out to Vegas, running from her dark days in Dallas..."
He also performed "Thinkin' About You", a song about the struggle to make peace with a past relationship, and "Junkie Girl", a prior single release from Last Chance Lounge,...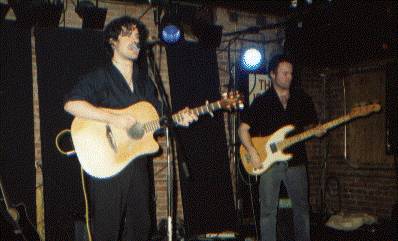 "Eyes as black as Kentucky coal...looking like a vulture for the rest of her soul..."

Another incredible ballad, the haunting "Murder On Her Lips", recounts the story of a rape victim and her quest for revenge...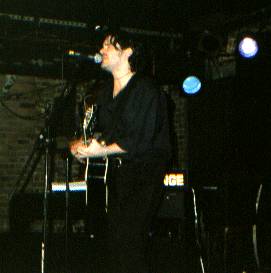 "...I remember Jackson Square when the rain began to pour, the way your hair fell down around your face...you spoke to me of him and how you knew it'd be a sin; you said, 'the man deserves everything he gets'..
...she had love in her eyes and murder on her lips.."
A staggeringly prolific writer, Michael concluded his set with the gorgeous new song, "Around the World" -- another deeply moving tale revealing an ongoing search within the artist's soul...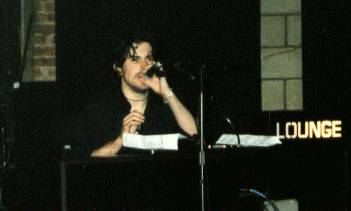 "So come down from your altar and maybe I'll come down from my throne...I had to travel around the world...just to find my way home..."
It was a wonderful show as the attentive crowd pictured below clearly attests. And since Michael is currently on tour throughout the country in support of Last Chance Lounge, he's certain to be hitting your area soon. Don't miss him!!!
Check the concert calendar under "On the Road" at his official website....