The following photos are courtesy of Johnnie and Sherri Wahr, who were so generous as to send them to me and allow their use for this page to share with fellow McD supporters. That said, I'd like to here extend Johnnie and Sherri my sincere thanks.
Enjoy!!!
Wilbert's
Cleveland, OH
5-2-04
"Okay, let's get this show on the road... Oh yeah, we are on the road!"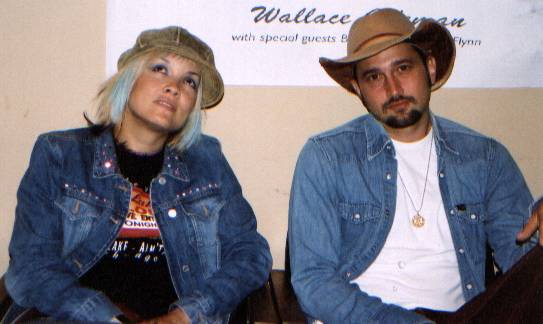 "So arm yourself with my love...
'Cause I've already armed myself with yours...
I've already armed myself with yours."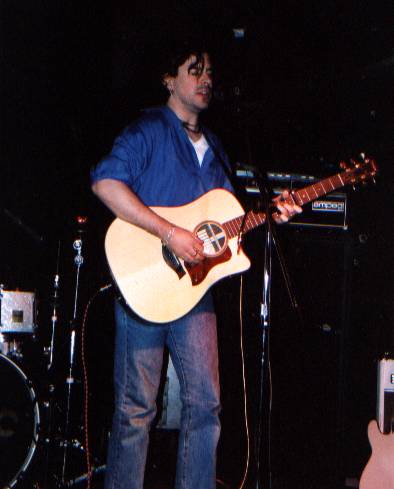 "I know you're not that happy with the way
things are right now...
But I swear you'll get those dreams
as soon as I figure out how..."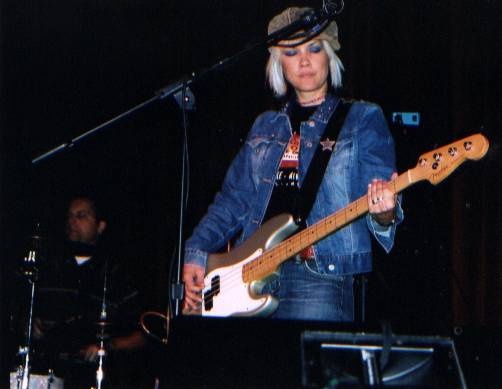 "The judges, they're in recess...
'til they receive some sort of sacred sign..."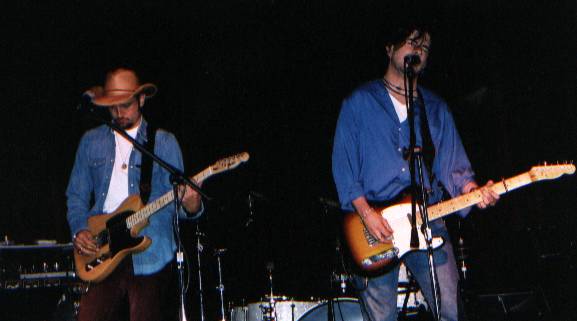 "What runs through your head, it seems
is really anybody's guess..."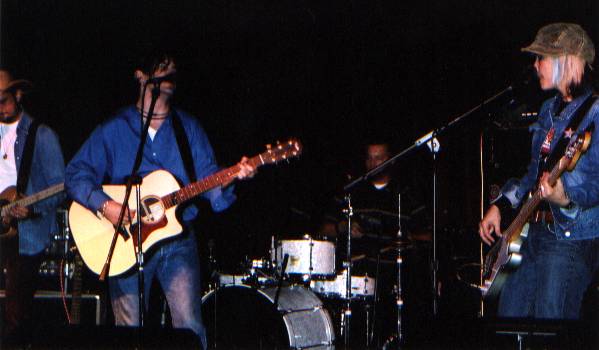 "Familiarity breeds contempt...
My innocence, wonder where it went..."
"I wander the graveyards of my mind...
Searchin' for something true..."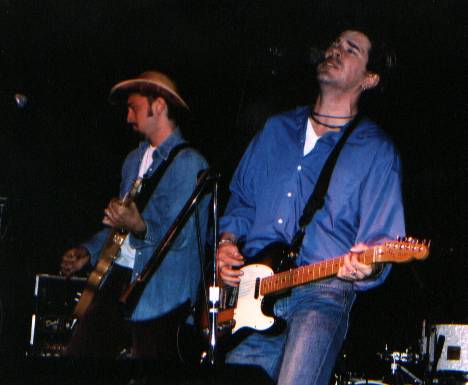 "I don't want to hear any complaints...I've been on the road for...a whole...uh, well, let me think...hmm, yeah, it's been one whole DAY already!"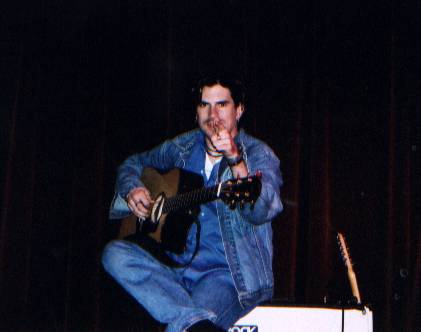 On which note, we skip ahead from the very first day outside Chicago to the very last...
The Lizard Lounge
Cambridge, MA
5-21-04
The show was opened by Boston native and McD friend, James O'Brien...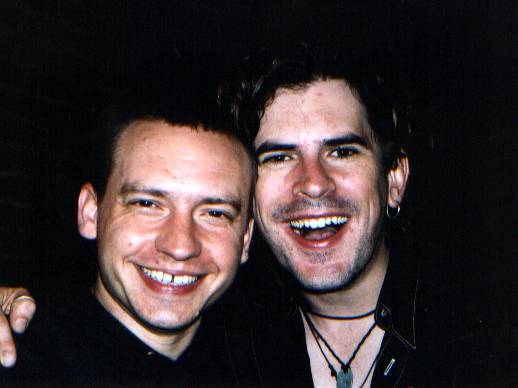 ...along with his bandmates, Joe (drums) and Jordan (bass)...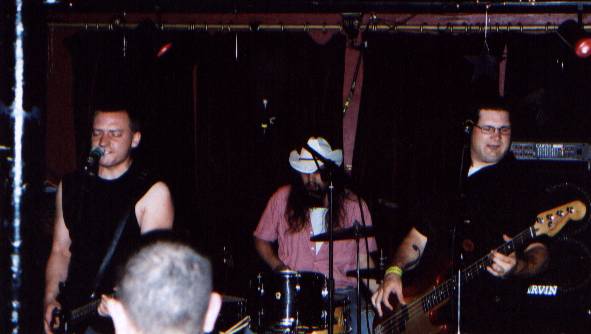 ...who clearly appear to be quite enthusiastic accompanists!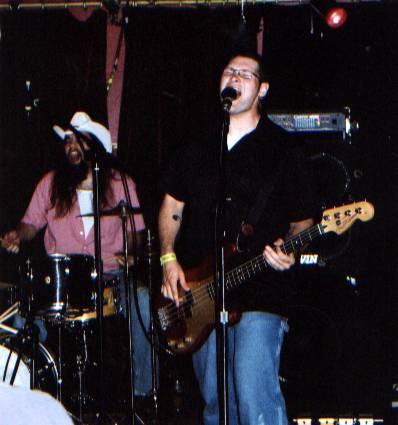 And next up..."Wait a minute...where am I again? Oh yeah, Boston...so what the heck is my van doing in CT?!?!"
Ah well, that's another matter for another time....right now...time to ROCK!!!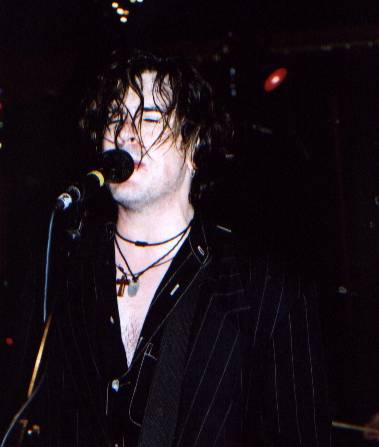 "Tell me, tell me true...
Do you speak with the spirits the way I do?"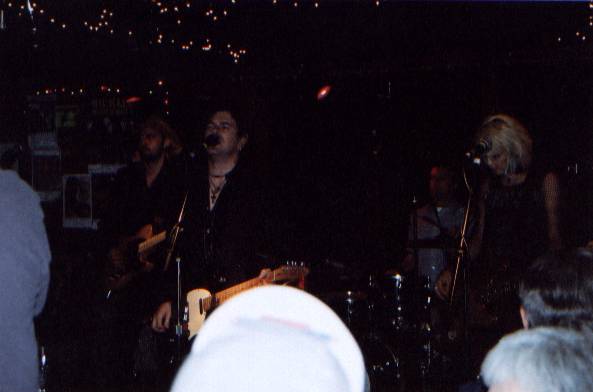 "He woke up near Damascus gate
with a widow's mite sitting in his hand..."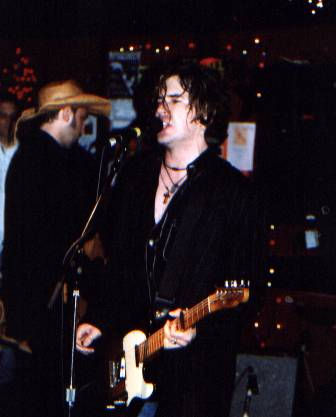 "Jesus, I can't seem to find you here...
In the darkest night of all...
In the darkest night of all."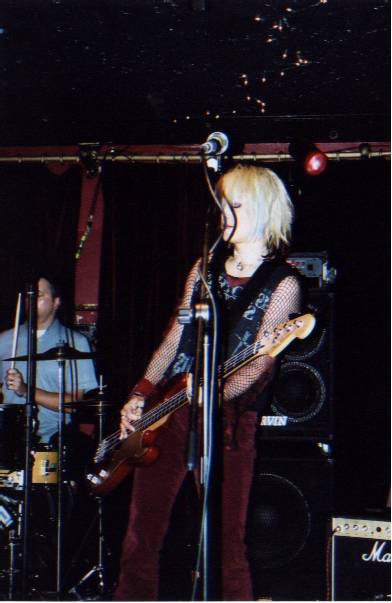 "Seen the gates of the kingdom from Lucifer's den...
What are you hiding, girl...
What are you running from?"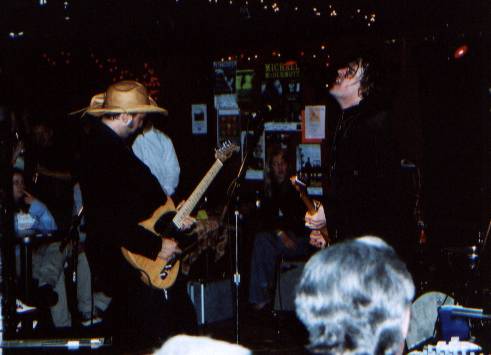 "20 Miles South of Nowhere,
With me and mine..."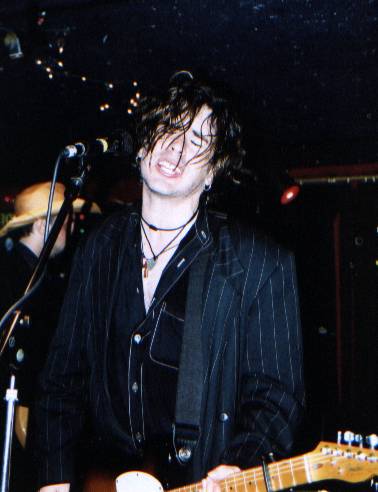 And, speaking of "me and mine"...a few after show shots with Michael and "his"...his band, his fans, his friends, etc...
(Rene Reyes and Danny Westman,
guitar and drums)
(Dominique Davalos, bass
and Sherri Wahr)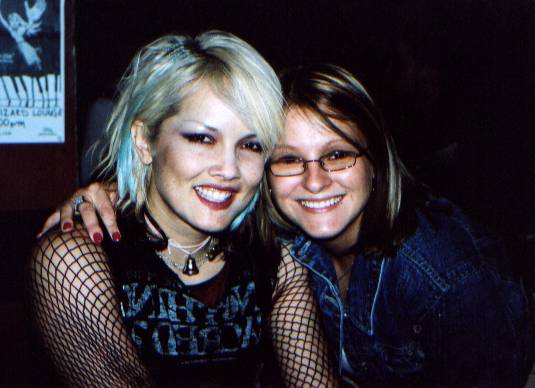 (James O'Brien and Johnnie Wahr)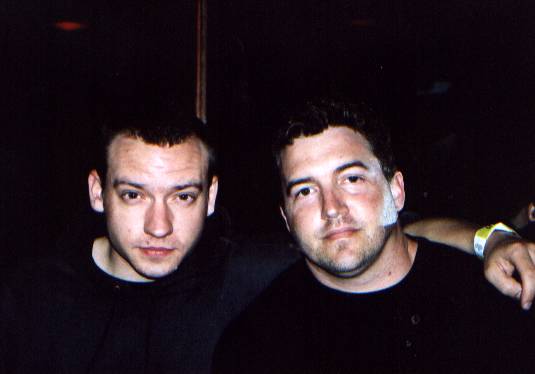 (Rene and Sherri)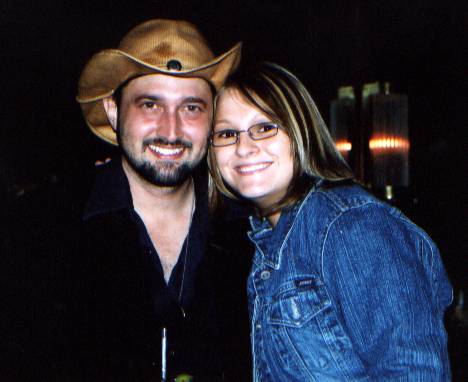 (Dominique and Johnnie)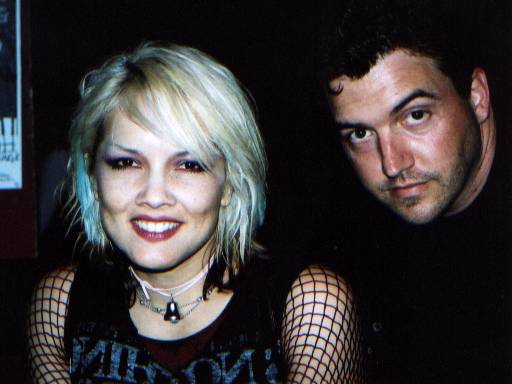 (Sherrie and "The Man")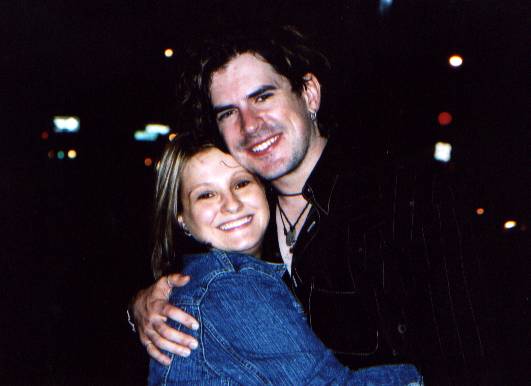 Thanks again to Johnnie and Sherri for sharing these great memories!
More photos, commentary, etc. (from NYC and Philly 5/6 and 5/7) coming ASAP...so check back soon!