The photos below were taken by Bob Sola at Tower Records in Philadelphia...an appearance, incidentally, requested by the store's management in response to the overwhelming interest their customers have shown in the album, Ashes. Unfortunately, I was not able to attend this performance, but offer many thanks to Troy Deckebach for passing along this visual recap of the experience, as well as the setlist.
Michael McDermott
at
Tower Records
Philadelphia, PA
7-15-04
The (solo acoustic, and "all-Ashes") set opened with the regret-laden "Can't Sleep Tonight"...
"I can't sleep tonight, how is it anyone could
When a battle is raging between evil and good?"
..and a challenge to "Arm Yourself"...
"On this Philly street, the demons they do roar...
So, arm yourself with my love...
'Cause I've already armed myself with yours"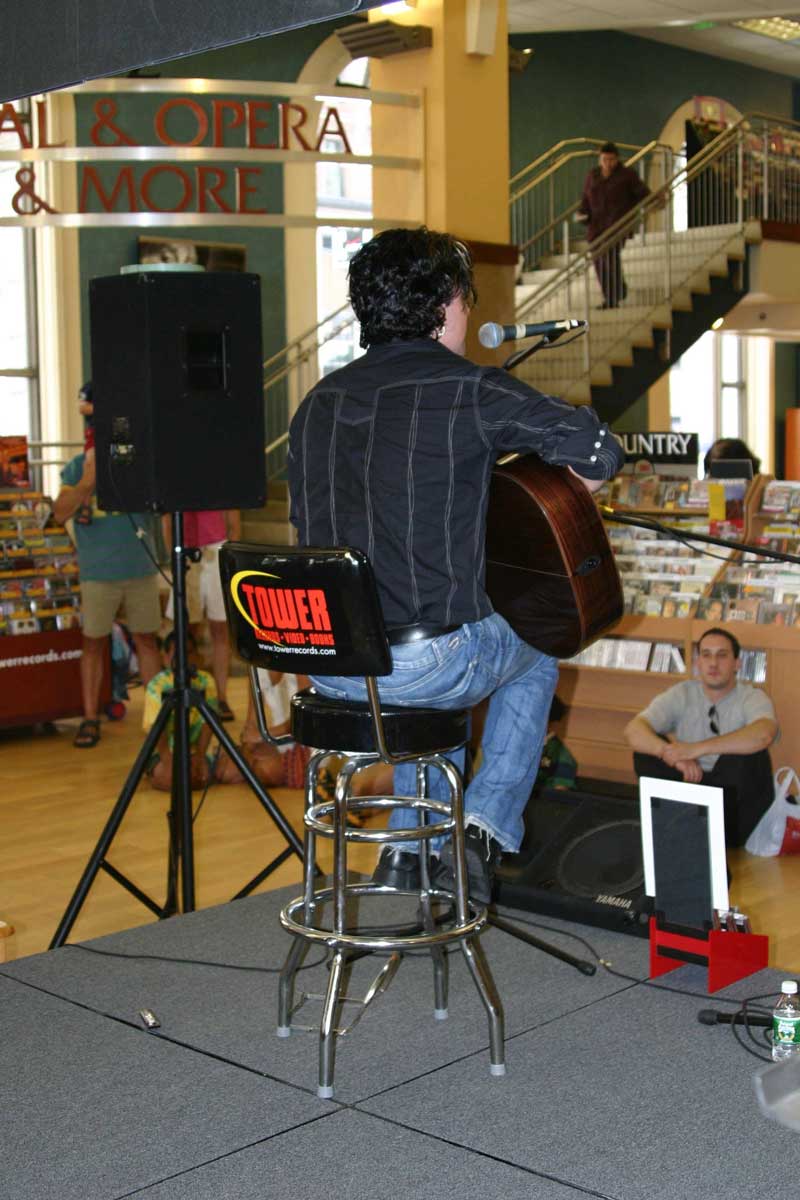 ...before moving into the newest single to be featured on Philadelphia radio staion WXPN, "Hellfire In The Holyland" -- which even without being present one can easily discern was characterized by Michael's customary (i.e. very high) level of passion and intensity...
"Come tomorrow, a symphony of peace,
Come tomorrow when you're on your knees..."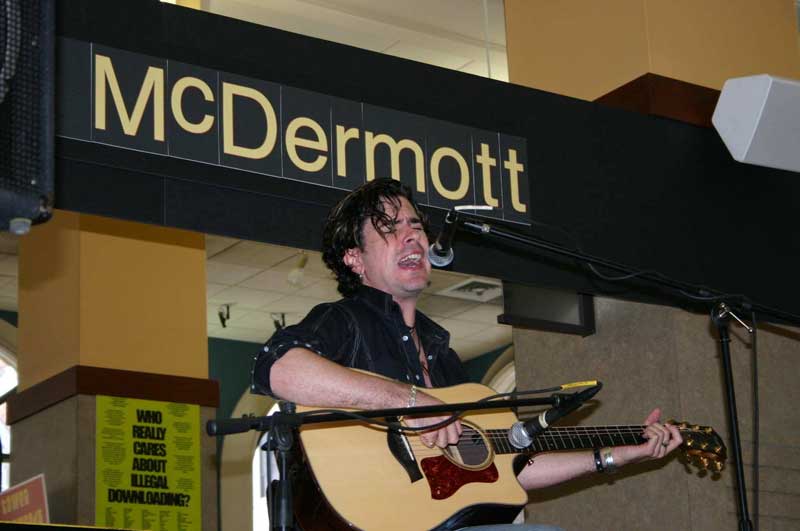 Next came the wistful ballad, "Baby, I"...
"Still, you call through the night,
'Baby, it will be alright'."
...before the set closed out with the most recent hit single, "Everything I Got".
"It's hard for me to put it into words,
It's hard for me to communicate..."
As you can see from the above, truly this music outlet has put forth a commendable effort to showcase Michael's work in a both highly professional and inviting way, and I'm sure all of the McDermott supporters checking out this page join me in thanks to Tower for promoting and nurturing a true artist -- and those appreciative of true art -- in this up-close-and-personal way.
See you at yet another McD show soon!!!