Given World Cafe Live is indeed a restaurant as well as a music venue, what could be more appropriate than to find the evening's greatest draw featured right atop the menu...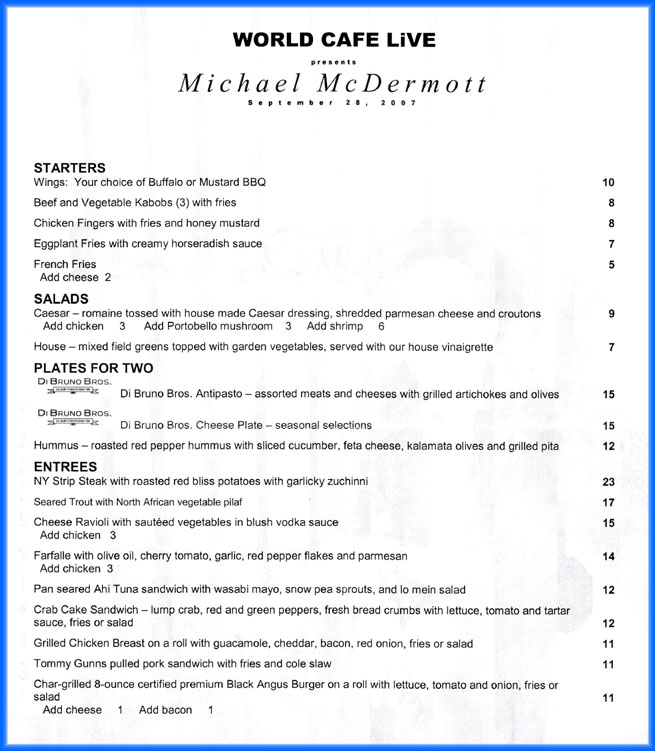 As the result of absolutely horrendous traffic we entered just as Michael sat down at the piano, and were therefore accompanied by the appropriately anticipatory strains of "Scars From Another Life" as we made our way to our seats...
"I've been blessed with love but threw it away,
Now I wait for it to return every day..."
Soon Michael made his own way to the center of the stage (which you can see is positioned what seems miles above the tables)...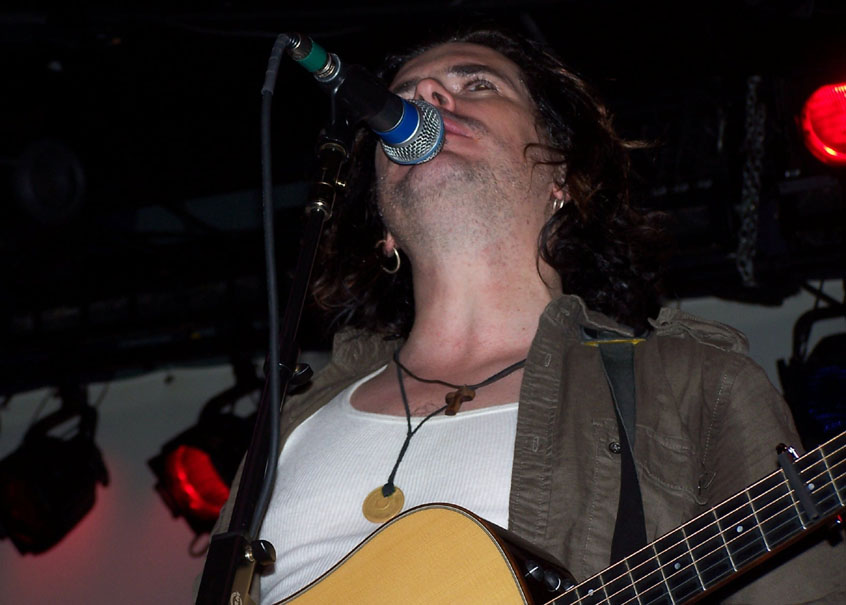 ...to embark upon the perfectly lovely "Perfectly Imperfect"...
"So many thoughts I think, but what I'd like to know
Is why that every day my feelings always seem to grow..."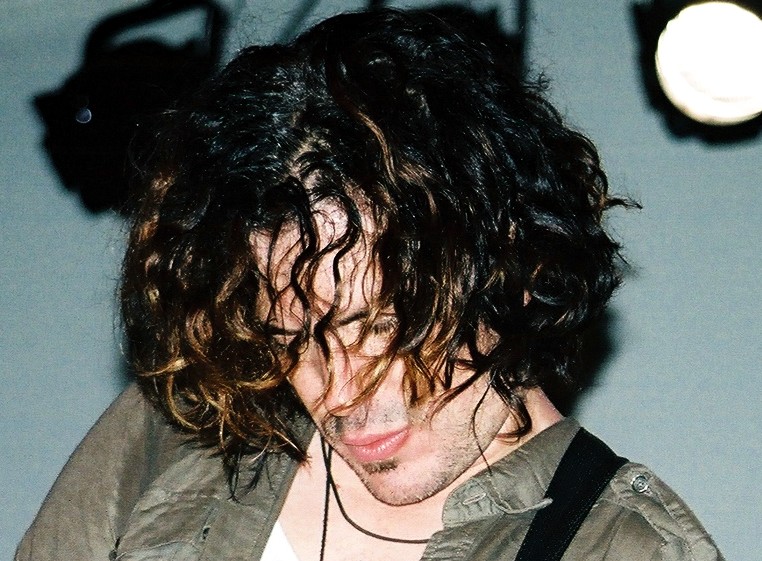 Addressing the audience for the first time, Michael thanked everyone for coming, then added, "You must not be Phillies fans. But...if anyone wants to shout out the score to the Cubs game every now and then I wouldn't be offended." While no info on that front was immediately forthcoming, I'm sure no one was offended when the next song to come was the McDermott staple, "Arm Yourself", which Michael opened with the usual "In My Time of Dying" intro and ended with a bit of U2's "Vertigo" -- in between pointing to his heart on one chorus to underscore the strength and sincerity of the song's directive...all performed to wonderful effect...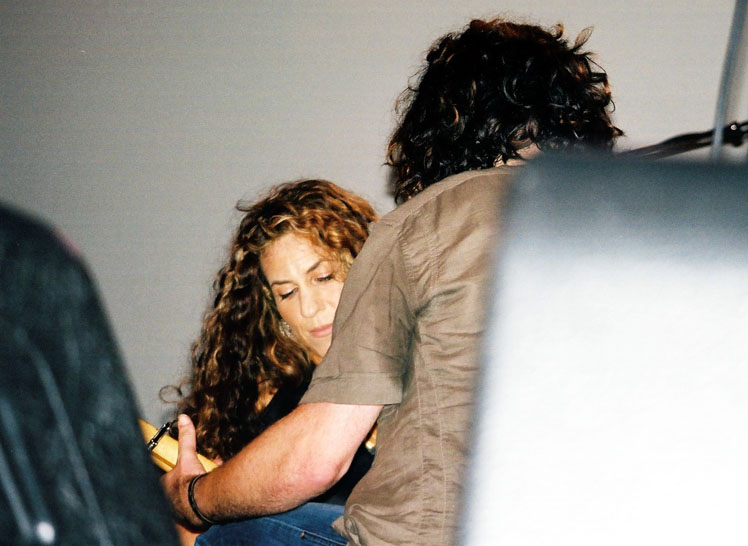 After this Michael returned once more to the piano (though I don't have enough shots of him from there so bear with the photo below [and on a couple of other songs] not representing this accurately). Still thinking baseball, apparently, he noted having done another show earlier that day -- a radio broadcast for WXPN, which you can still listen to by clicking here -- which he alluded to as the first game in a doubleheader. Back to this "second game", however, we in attendance were privileged to listen to a characteristically beautiful rendition of "Long Way From Heaven"...
"I'll weave you a liar's blanket snug
And show you all I've learned from love ..."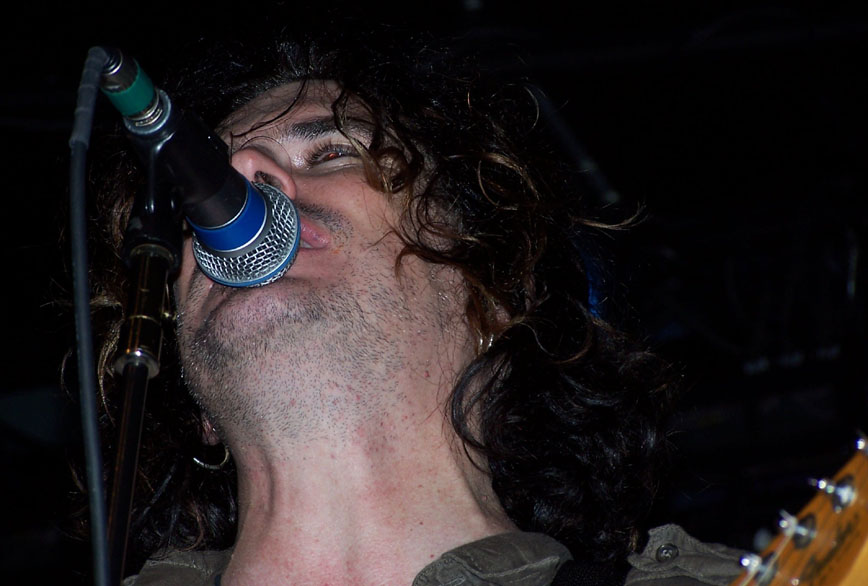 ...follwed by "Tread Lightly, My Love", a versatile tune accompanied in August by Ed Fritz' accordion, and on this occasion by Heather Horton's violin...
"There's a distant moon laughing,
And he's perched high above..."

In the spirit of his accustomed tongue-in-cheek humor, Michael next announced, "Because I'm such a great marketer I'm gonna do a couple songs that aren't on the record." Before doing so, however, he shared a story about touring the West Coast with another artist, and sitting like a wallflower at the dutiful after-show CD selling/signing, etc. Noting how his mind had wandered on one of these occasions to high school and never being asked to dances, etc. he was unprepared for the surprise of someone actually coming up to express their appreciation of his set, request an autograph, etc. Overwhelmed by the attention, but still somewhat lost in his prior train of thought he blurted, "Thanks for asking me to dance!" -- which it seems prompted a bit of consternation (and perhaps some fear!) like that illustrated in the photo below...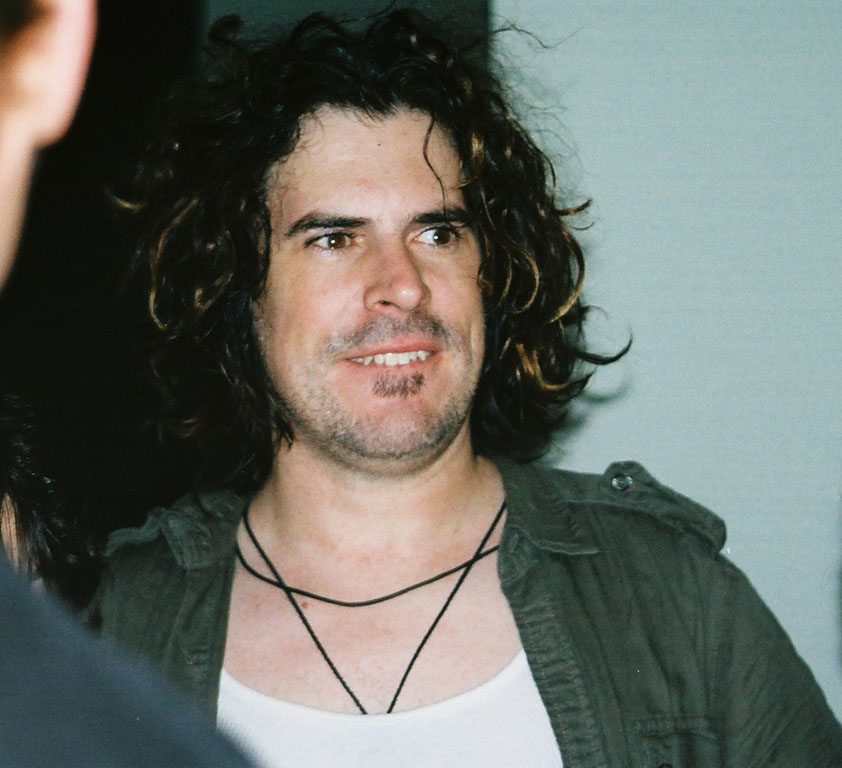 While I'm not sure what prompted Michael's mirroring the poor guy's expression here in Philly, nonetheless I'm pretty sure you "get the picture".
Whatever that whole digression indeed says about his marketing (not to mention social!) skills I doubt anyone present really cared much about any lack of those... but I'd be willing to bet all were convinced anew of his artistic talents upon hearing the urgent and infectious, "So Am I"...
"I'll scream your name until you finally hear it
I'll scream your name 'neath the sheltering sky..."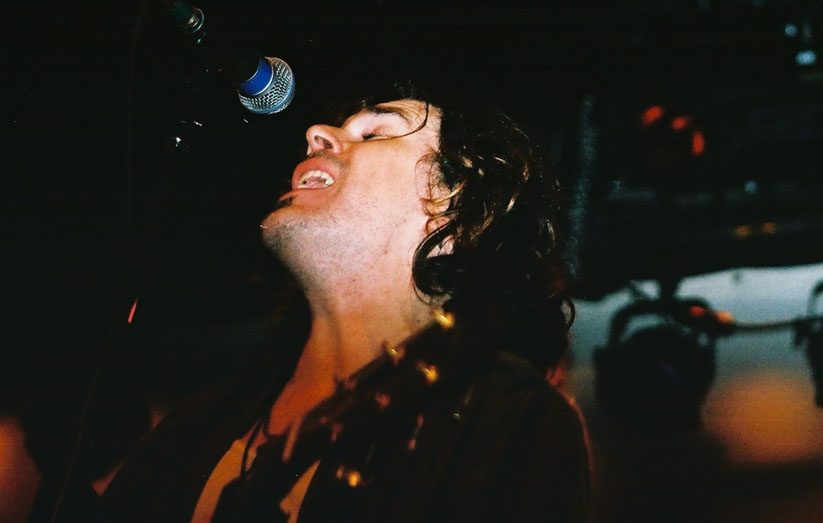 Then again, maybe his marketing skills aren't all that lacking anyway, given he returned immediately after to another song from the new album -- one which also reinforces that aforementioned artistic side. Prefacing it by noting, "This is not a rebel song...this is for my dad," he launched without further ado into "My Father's Son"... augmented with the Gethsemane echoes of "Papa, talk to me" added to create a haunting and meaningful conclusion...
"I see myself there in his eyes
'Cause I'm my father's son."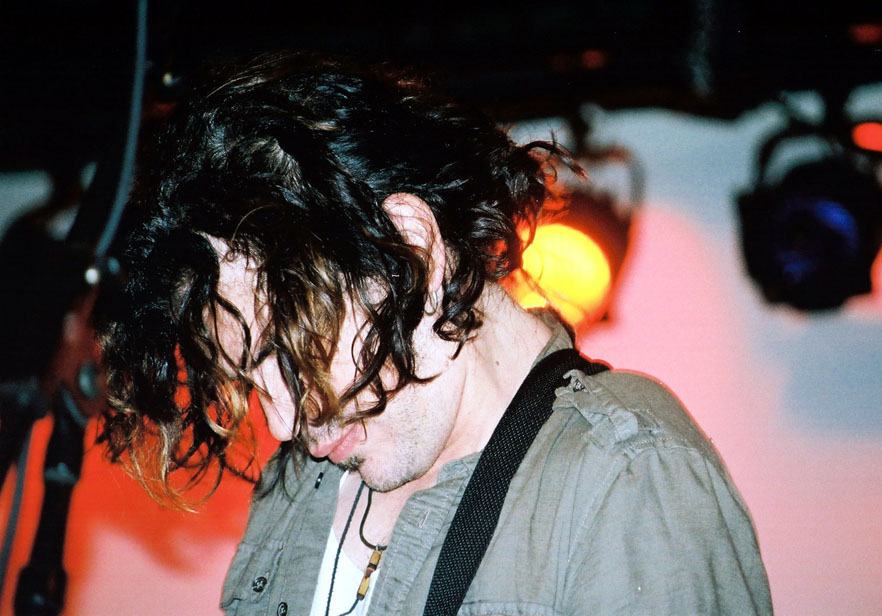 Next came "Still Ain't Over You Yet", which was interrupted early on as a dropped piece of silverware made for a jarring cacophony. In response, Michael good-naturedly tossed out, "Yeah, perfect" before taking up the tune again.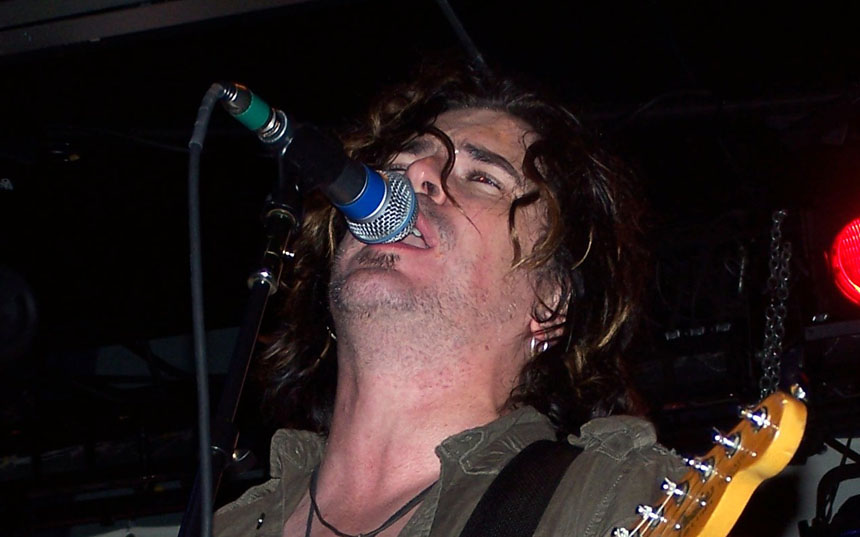 ...performed here as a duet with quite perfect vocals by Heather, who he introduced at the song's end...
"Maybe I was right,
Maybe you're just not that tough..."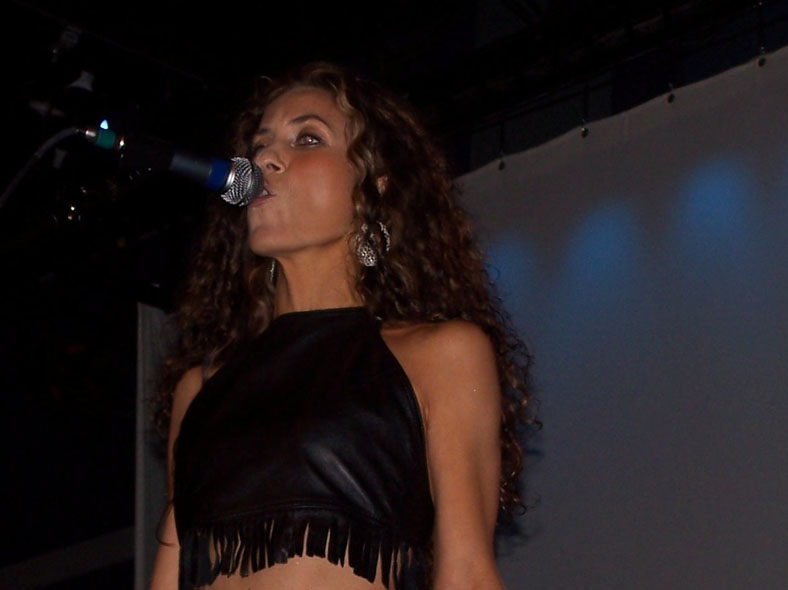 Returning once more to thoughts of baseball, he then called out the question, "You guys got a score yet?" And, knowing his pleasure at the answer "2 nothing, Cubs", the crowd broke into applause. Not willing to be upstaged even by his own favorite team, however, Michael quipped in mock annoyance, "Hey, this is still my show!" Clearly in a very good mood at this point, he went on to confide, "I took a nap after the first show today, and woke up at 4:30. I'm supposed to be on a plane at 6:30 in the morning and for a minute I wasn't sure if it was already tomorrow... You guys are lucky I didn't get up and go the airport and aren't all here now asking, 'Where the hell is he'?!?" Indeed!
In any case, next came that oldest of McDermott classics, "A Wall I Must Climb"...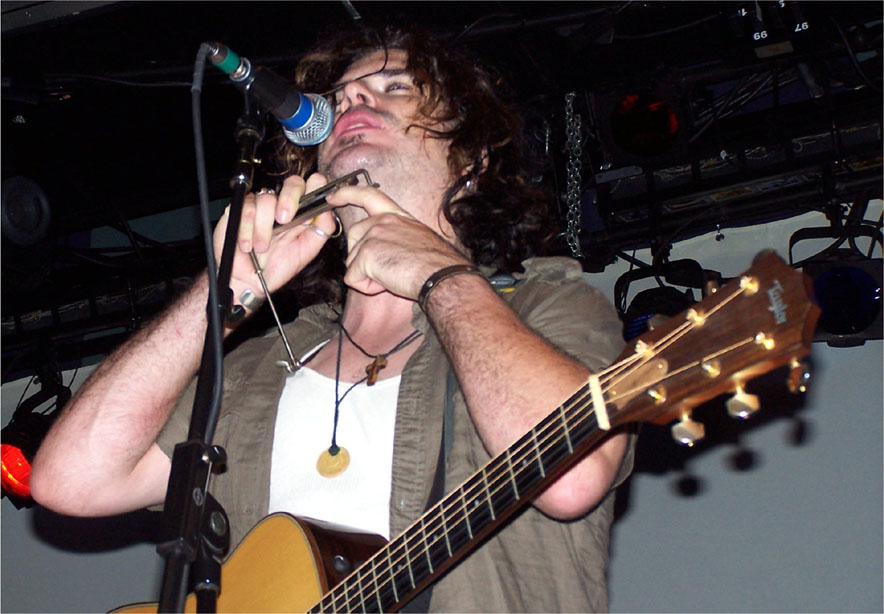 After this Michael expressed a desire to "start over" at this point in the show as although "not a New Age guy", he felt "something amiss" in the atmosphere. Given few evenings of music could have been more "right" from the audience's perspective, however, I can't say what bit of storminess he might have detected. No matter -- a slightly rough journey from which he emerged victorious seemed to clear the air for him...that journey having been undertaken on the beautiful "Celtic Sea"...
"It was a stormy night, and we began to fight,
Yeah, you thought I'd bought a sinking boat..."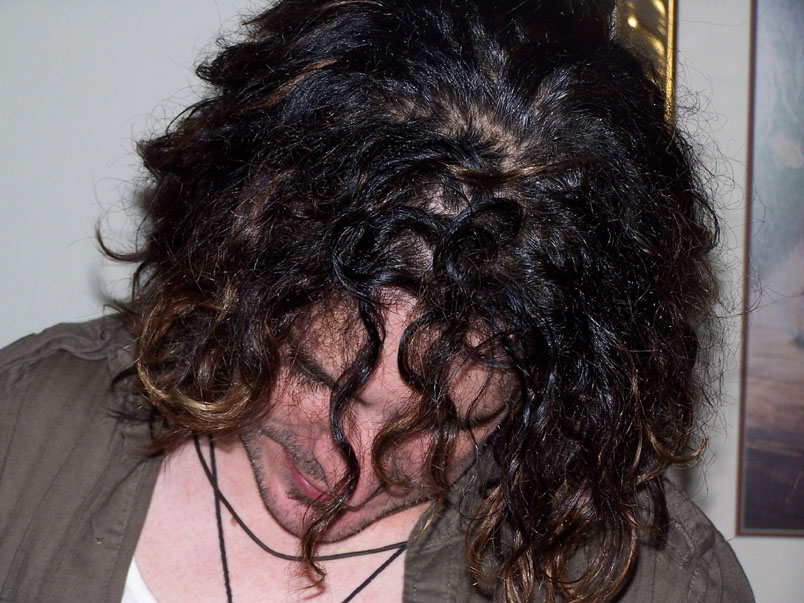 ...after which came "The American In Me" followed by Philly crowd favorite, "Everything I Got"...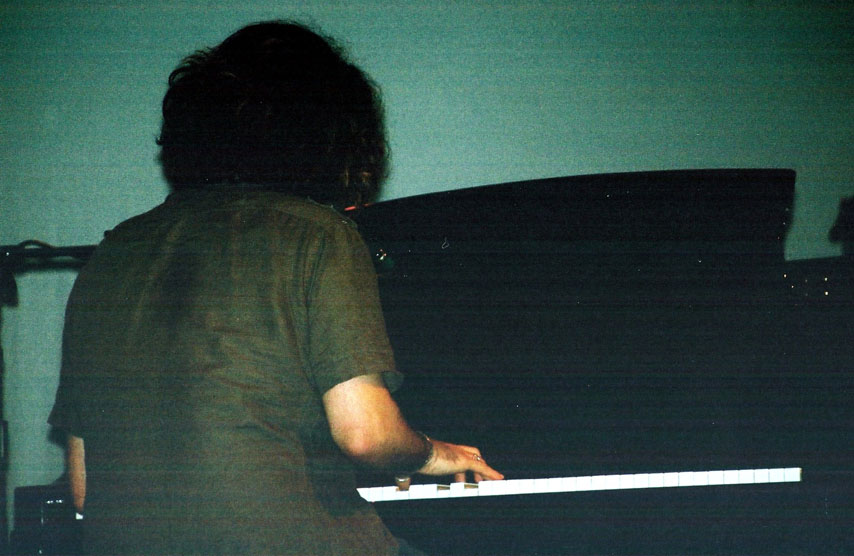 "I'm wand'ring through the graveyards of my mind
Searching for something true..."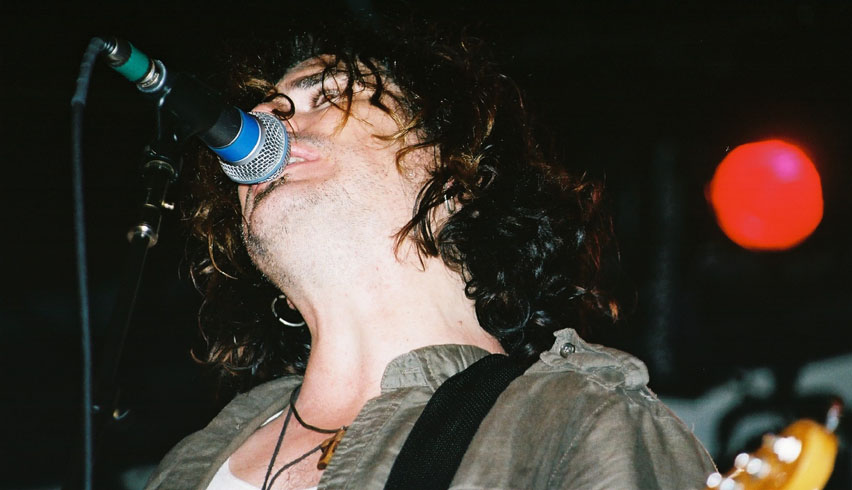 ...and a song that never fails to dazzle in live performance -- "Junkie Girl". As per usual this was filled with drama -- including the new touch of Michael cupping his hands over his mouth and the mic at one point to create an echo effect. Very cool!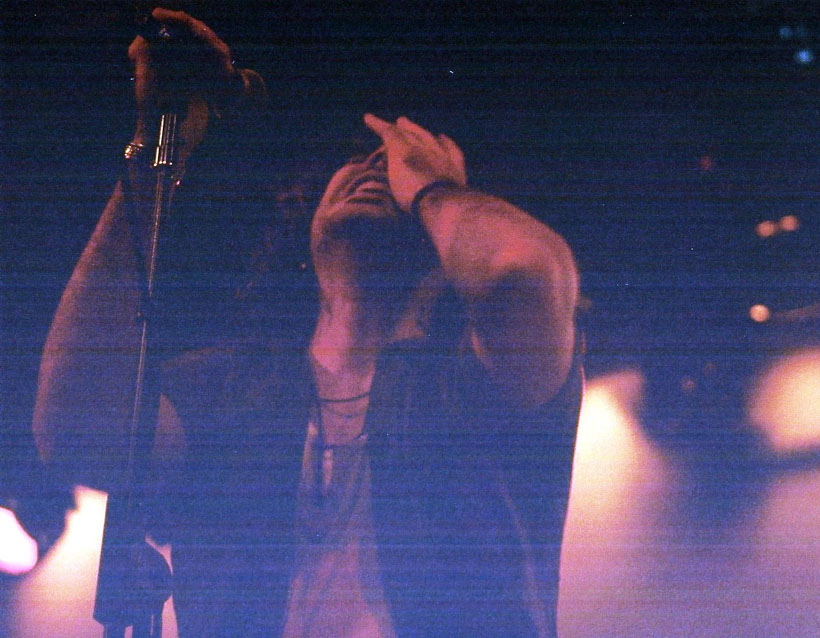 A bit less cool, however, was the realization the set was winding down when "20 Miles South of Nowhere" was then played...
"Dan sat at the bar,
He was talking about his car with Alice..."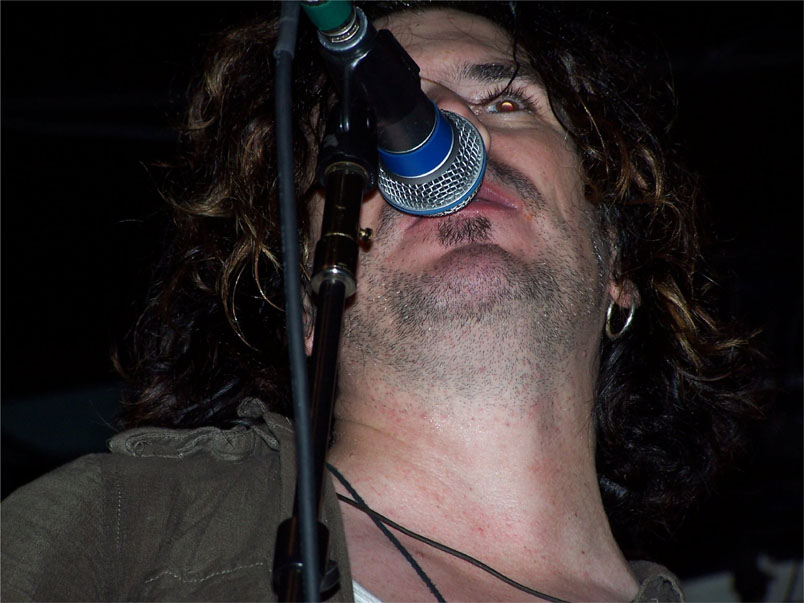 ...near the end of which Michael introduced the band...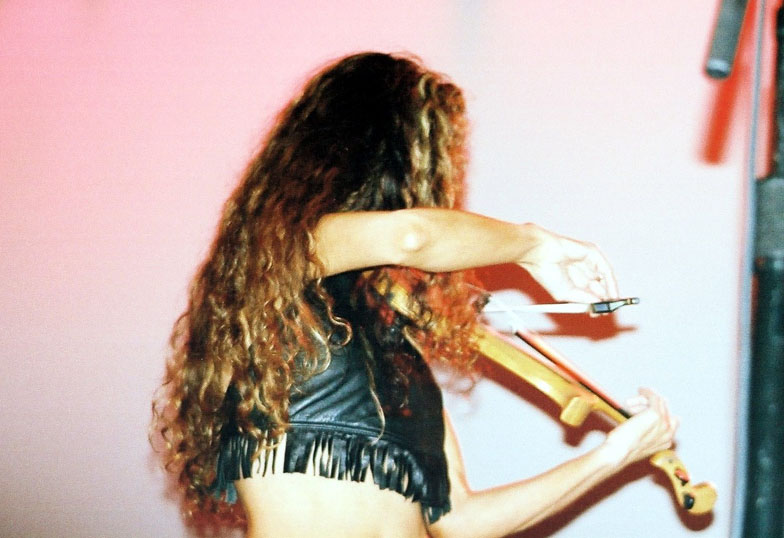 ...which included Nick Kitsos...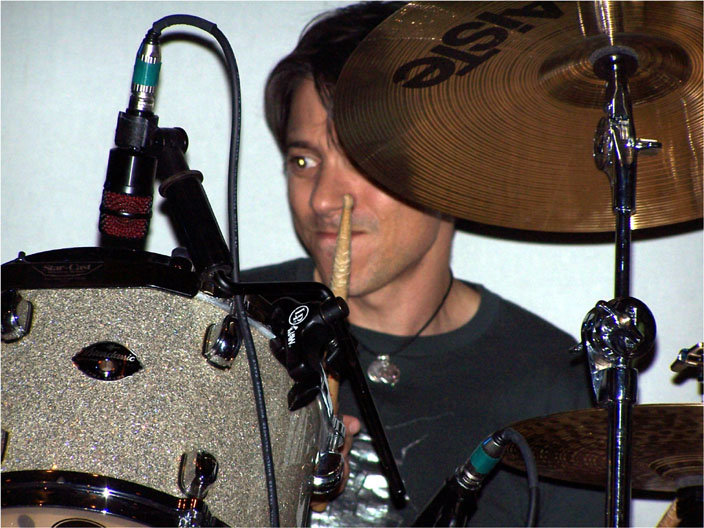 Rafe Bradford...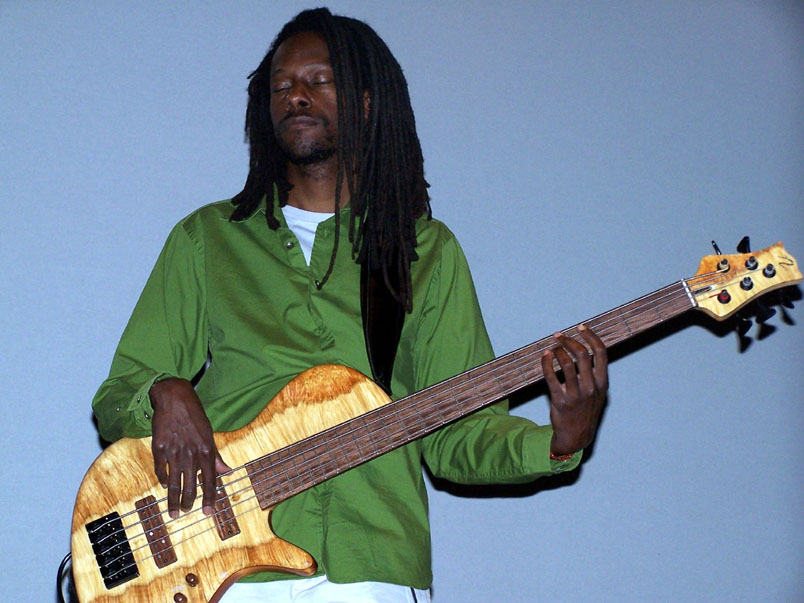 and John Spiegel (who, it's my understanding once played with the late -- and truly great -- Mike Jordan)...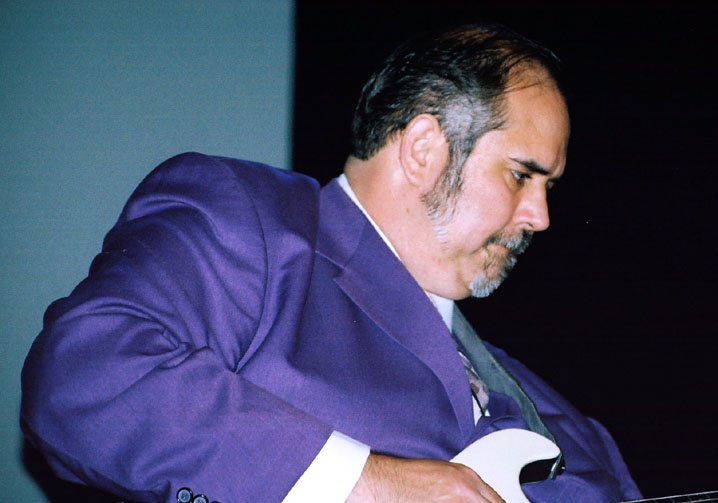 But before the show could officially conclude there was yet one more treat in store -- the song that concludes the album Noise From Words itself -- and as I've oft noted, my very favorite track on the disc. Sharing that it was written after yet another bout with his "addictions, afflictions and contradictions", Michael said he'd sunk into that "bottom feeling I've had way too many times". Still, once more he found the strength and hope that have long countered the darkness laced throughout his work -- this time resulting in the determination, "I Shall Be Healed"...
"I heard you were seen on Ashland
On your way to Wicker Park..."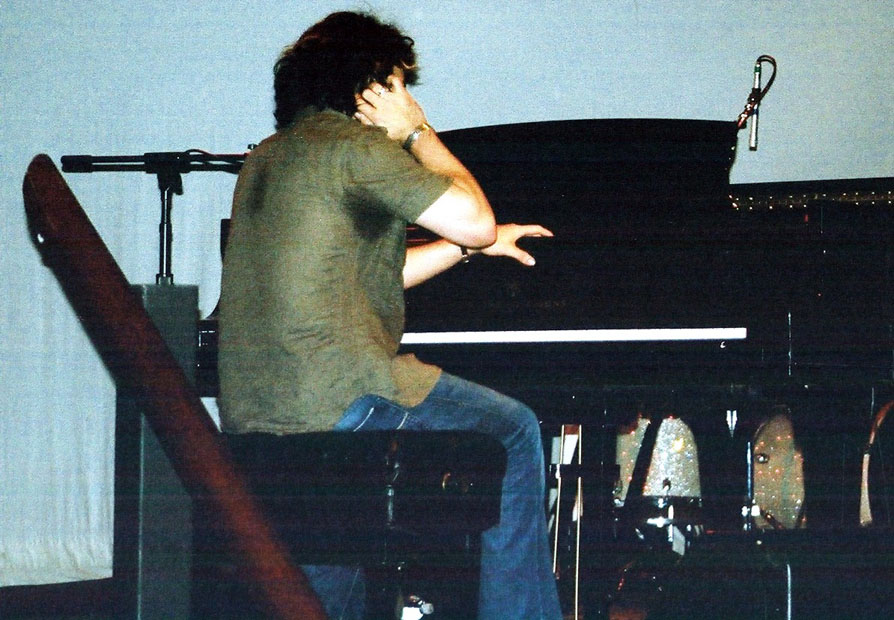 Of course, after such a triumphant song -- indeed such a triumphant show -- no one in attendance was about to let Michael get away too soon...and the thunderous applause that followed him off the stage quickly brought him back to it, for the best possible encore to any McDermott performance..."Wounded"...
"I will implore this dirty sky for rain
To wash away my iniquities so I may rise again..."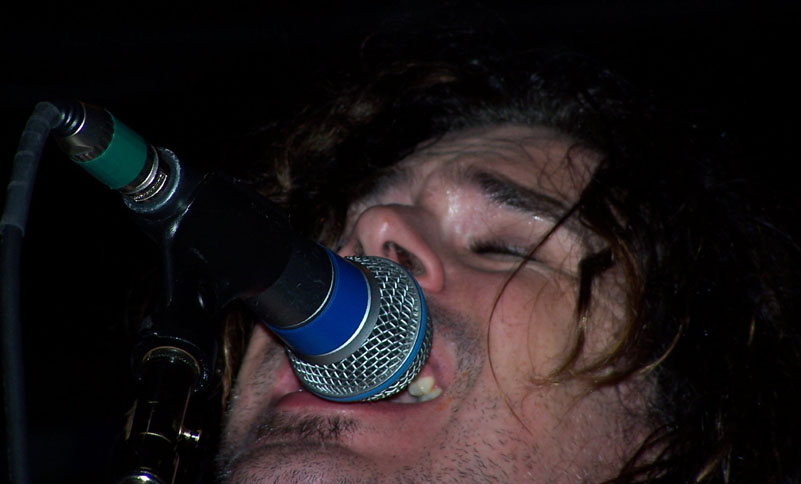 Though I'm sure we would all have welcomed still another encore -- or two or three -- or ten (!) -- still we left more than thrilled with the amazingly full set that more than satisfied. And, having announced that after the show he would be available should anyone want to "dance", fans from near...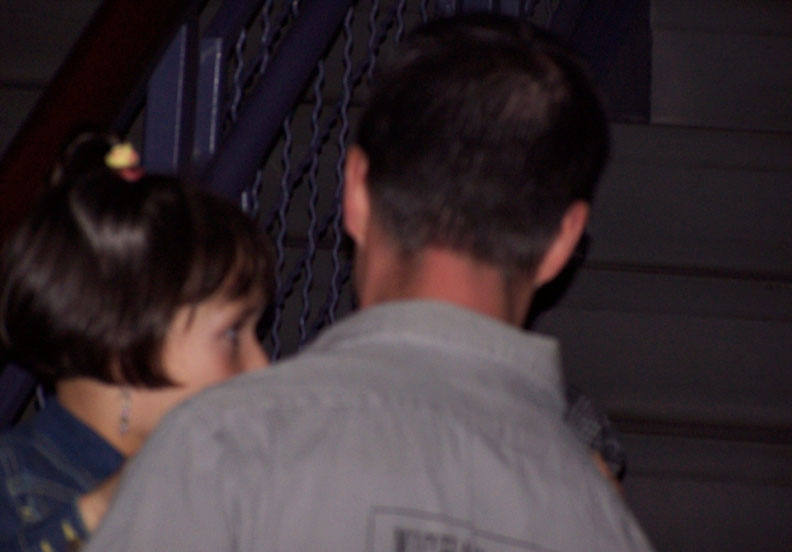 and far...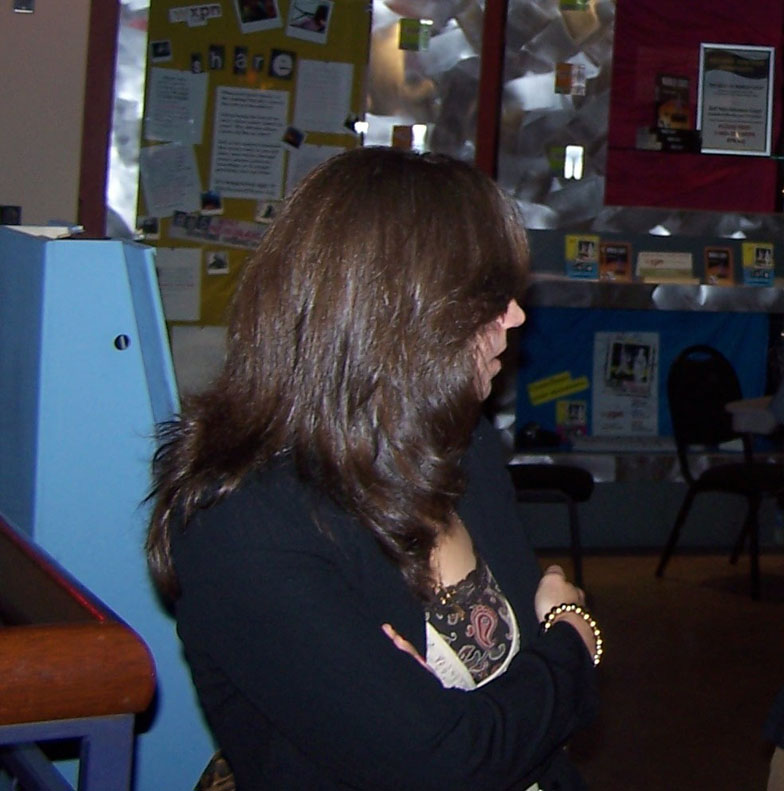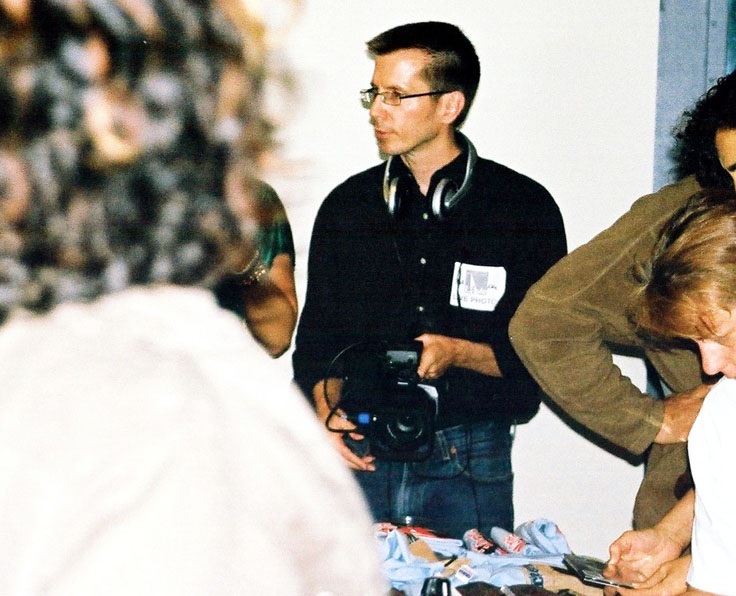 ...gathered around the merchandise table for just such an opportunity.
Finally, however, the dance ended and we all made our way out into the lovely "autumn air"...
On which note I once more add...
As always,
Thank You, Michael!
And, again,
Please come back SOON!!!

East Coast CD Release Show
for